Our VIP Project Programme
Each year the Summit invites VIP delegations from the world's most important stadium, arena and sports facility projects. In 2018 we hosted over 50 project delegations – the largest ever gathering of stadium projects from around the world. For 2019, our audience of buyers will build on last year's success with even more construction, expansion and refurbishment projects in attendance.
Our 2018 VIP Projects included:
Manchester United FC – Old Trafford – Expansion/Enhancement (UK)
PSG – New Training Ground and Museum (France)
AS Roma – Stadio della Roma – New Stadium (Italy)
Brighton & Hove Albion – New Academy (UK)
Nou Espai Barça – FC Barcelona – Redevelopment (UK)
Hertha BSC – New Stadium (Germany)
Portsmouth FC – New Stadium (UK)
Chelsea FC – New Stadium (UK)
Buenos Aires Arena – New Arena (Argentina)
Arsenal FC – Refurbishment/Upgrades (UK)
FC Barcelona – Espai Barça – New Stadium/Arena/Destination (Spain)
Leicester Tigers – Hospitality Upgrades/New Hotel (UK)
Atlanta Hawks – Philips Arena – Modernisation/Enhancement (USA)
FSV Mainz 05 – Technology Upgrades – (Germany)
Gloucester City FC (Meadow Park) – New Stadium (UK)
Tigres UANL – Monterrey International Stadium – New Stadium (Mexico)
Swansea City FC – Swansea City Stadium – Expansion  (UK)
City Football Club – NYCFC – Stadium Development (USA)
Southampton FC – Redevelopment (UK)
Girona FC – Development (Spain)
Scunthorpe United  – Development/Modernisation (UK)
eSports Arena – New Arena (USA)
Bath Rugby – New Stadium (UK)
Qiddiya – New Stadium/Destination (Saudi Arabia)
Southend United FC (Fossetts Farm) – New Stadium (UK)
Fulham FC – New Grandstand (UK)
Cagliari Calcio – New Stadium (Italy)
Harlequins – New Stadium (UK)
Saracens RFC – New Stands (UK)
Arena Beograd – Technology Upgrades (Bulgaria)
Leicester City FC – Expansion (UK)
Warwickshire CCC – Edgebaston – Regeneration (UK)
Maidstone – Extension/Development (UK)
RFU – Twickenham Stadium – New East Stand/Hospitality (UK)
FC Helsingor – New Stadium (Denmark)
Sandnes Stadium – New Arena (Norway)
The FA- Club Wembley/Wembley Stadium – Hospitality Upgrades (UK)
Southern Huskies Basketball – New Arena (Australia)
Bristol Sports Arena – New Arena (UK)
Brentford FC (Sports Trust) – New Stadium/Community Center (UK)
Le Havre  – New Training Ground (France)
ACC Liverpool – Echo Arena – Re-development (UK)
City Football Group – New Sports Campus (UK)
RDS Arena – Expansion/Development (Ireland)
Silverstone Circuits – Redevelopment/Expansion (UK)
Commerzbank Arena – Modernisation/Refurbishment (Germany)
Bristol Rovers – Redevelopment (UK)
Tampere Arena – New Arena (Finland)
Lord's – Redevelopment (UK)
Al Arabia sc – New Multi-use Stadium and Sports City (Egypt)
Richmond Athletic Association – Redevelopment (UK)
Do you qualify as a VIP Project?
Are you currently undertaking or planning an expansion, modernisation or new build at your venue? Are you a key decision maker in the project team?
If so, you may qualify for a complimentary VIP ticket to TheStadiumBusiness Design & Development Summit 2019.
Get in touch with our guestlist team to find out more.
---
What are people saying?
Thank you for a great conference, which gave us several potential suppliers for our new stadium
Janus Khyl Director, FC Helsingor
Everyone is so generous with their insights and knowledge.
Kirsten Lees Partner, Grimshaw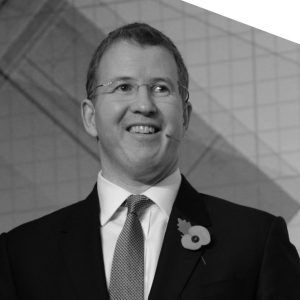 You get people from all over the world; architects from Brazil or the states, owners from clubs in Europe and design experts and project teams... and it's absolutely fantastic
Daniel Gidney Chief Executive, Lancashire County Cricket Club, UK
My colleague and I agreed it was one of the slickest, most professional events we have ever attended, well done to you and your team.
Jason Maher Director, Condy Lofthouse Architects
A fantastic couple of days. wonderfully organised. Slick and professional. A week later, people are still saying how good it was.
Patrick Donoghue Sales Director, Ferco Seating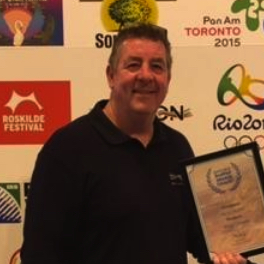 We'd heard good things about this conference so we thought we would just give it a go... we're very pleased we did and we're definitely going to attend the show next year
Gordon Bolton Managing Director, Bleep, UK