This page is here to provide information on cookies. This website uses methods that collects data on who visits the website. Data is only used for statistics but I just wanted to outline some of the following information.
About Cookies
This website uses cookies. By using this website and agreeing to this policy, you consent to Xperiology's use of cookies in accordance with the terms of this policy.
Cookies are files sent by web servers to web browsers, and stored by the web browsers.
The information is then sent back to the server each time the browser requests a page from the server. This enables a web server to identify and track web browsers.
There are two main kinds of cookies: session cookies and persistent cookies. Session cookies are deleted from your computer when you close your browser, whereas persistent cookies remain stored on your computer until deleted, or until they reach their expiry date.
Cookies on our website
ticketingtechnologyforum.com uses the following cookies on this website, for the following purposes:
Analytical Data
Newsletter Campaigns
Google cookies
ticketingtechnologyforum.com uses Google Analytics to analyse the use of this website. Google Analytics generates statistical and other information about website use by means of cookies, which are stored on users' computers. The information generated relating to our website is used to create reports about the use of the website. Google will store and use this information. Google's privacy policy is available at: http://www.google.com/privacypolicy.html.
ticketingtechnologyforum.com publishes Google Adsense interest-based advertisements on this website. These are tailored by Google to reflect your interests. To determine your interests, Google will track your behaviour across the web using cookies. You can view, delete or add interest categories associated with your browser using Google's Ads Preference Manager, available at: http://www.google.com/ads/preferences/.
You can opt-out of the Adsense partner network cookie at: http://www.google.com/privacy_ads.html. However, this opt-out mechanism uses a cookie, and if you clear the cookies from your browser your opt-out will not be maintained. To ensure that an opt-out is maintained in respect of a particular browser, you should use the Google browser plug-in available at: http://www.google.com/ads/preferences/plugin.
Refusing Cookies
Most browsers allow you to refuse to accept cookies.
In Internet Explorer, you can refuse all cookies by clicking "Tools", "Internet Options", "Privacy", and selecting "Block all cookies" using the sliding selector.
In Firefox, you can adjust your cookies settings by clicking "Tools", "Options" and "Privacy".
Blocking cookies will have a negative impact upon the usability of some websites.
What are people saying?
The Summit has again proven thought provoking, together with being an excellent networking event.
Craig Flindall Chief Operating Officer, Warwickshire CCC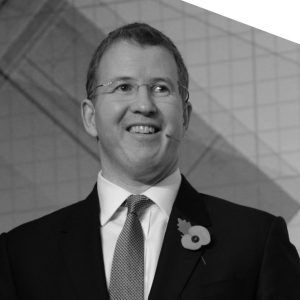 You get people from all over the world; architects from Brazil or the states, owners from clubs in Europe and design experts and project teams... and it's absolutely fantastic
Daniel Gidney Chief Executive, Lancashire County Cricket Club, UK
A fantastic couple of days. wonderfully organised. Slick and professional. A week later, people are still saying how good it was.
Patrick Donoghue Sales Director, Ferco Seating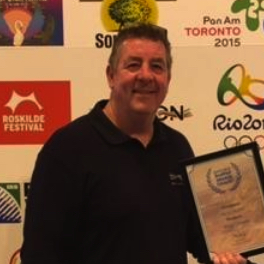 We'd heard good things about this conference so we thought we would just give it a go... we're very pleased we did and we're definitely going to attend the show next year
Gordon Bolton Managing Director, Bleep, UK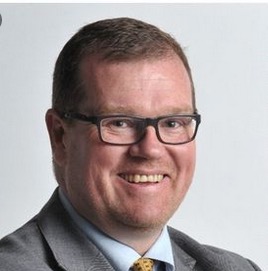 Very varied. Thanks for the opportunity to showcase the Aberdeen FC project.
Rob Wicks Commercial Director, Aberdeen FC
Everyone is so generous with their insights and knowledge.
Kirsten Lees Partner, Grimshaw