The winners of TheStadiumBusiness Design & Development Awards 2019 were announced tonight in London in front of an audience of senior industry figures attending the Summit.
The Awards were launched to recognise leadership, innovation and achievement in the design, development, construction and refurbishment of major sports venue facilities globally.
TheStadiumBusiness team thanks the industry for its input in compiling and collating the shortlists. And offers a special thanks to the expert judges.
Hundreds of nominations were whittled down to create the shortlist, judged by an independent panel of industry figures which comprised:
Peter Ayres, Global Service Leader – Structural, Aurecon Group
William Mannarelli, Project Manager (Nou Espai), FC Barcelona
Paul Fisher, CEO, The Jockey Club
Natasha Thiebaut, Director – Hospitality & CX, Bluerock
Thad Sheely, COO, Atlanta Hawks
Ebru Koksal, Senior Advisor, J. Stern & Co
Uma Srivastava, COO, KultureCity
Mags Mernagh, Infrastructure & Estates Dir, Leicester City FC
Ian Nuttall, Founder and CEO, TheStadiumBusiness
"The Awards are about celebrating the projects and the professionals involved in the delivery of the next generation of stadia. The design and fit-out of sports and entertainment facilities are constantly evolving to meet the demands of their fans, their players and their sponsors," says Ian Nuttall, Founder, TheStadiumBusiness. "This year's winners – and, indeed, all those shortlisted – have showcased the latest innovations that are taking forward this very special building form."
THE 2019 WINNERS
The Winners and Shortlisted Nominees in each category – along with comments from the Judging Panel – are as follows:
INDUSTRY PARTNER AWARD
Category Winner: KultureCity
Our judges said: "KultureCity is doing game-changing work in making venues more inclusive and getting our industry to open its eyes to what is not only possible but truly necessary."
Shortlisted nominees:
CAA Icon
Hoare Lea
KCCJ
KultureCity
Legends
Thornton Tomasetti
AUDIO-VISUAL FAN EXPERIENCE – AVIXA AWARD
Category Winner: LED Welcome Façade at Coca-Cola Arena
Our judges said: "In a destination where striking, state-of-the-art buildings are the norm, the visual impact of Coca-Cola Arena is stunning, ensuring it will stand out and grab the attention of locals and visitors."
Shortlisted nominees:
From Street to Seat – LED Screens and Digital Signage at Tottenham Hotspur Stadium, London
LED Welcome Façade at Coca-Cola Arena, Dubai
FOTM Engagement at Johan Cruyff Arena / AFC Ajax, Amsterdam
Immersive Education at National Soccer Hall of Fame at Toyota Stadium, Frisco
Entertain, Inform and Instruct – The LED Floor at Fête des Vignerons stadium, Vevey
"Immersive Gaming" – HyperX Esports Arena at The Luxor, Las Vegas
VR pre-purchase experience at SoFi Stadium Premier Center (Rams and Chargers), Los Angeles
COMMUNITY PROJECT AWARD
Category Winner: The Leisure Box for the Community – Burnley FC in the Community
Our judges said: "Burnley FC in the Community has achieved something outstanding; not just visually impactful, but also highly engaging for fans. It's an excellent development that is attracting significant interest."
Shortlisted nominees:
LEED Platinum certification for US Bank Stadium (Minnesota Vikings), USA
"On The Ball City" makeover of Carrow Road/Norwich City FC
The Living Wall at Target Field (Minnesota Twins), USA
The Leisure Box for the Community – Burnley FC in the Community, UK
Kawasaki Frontale's sensory room, Japan
Curva Futura at Cagliari Calcio, Italy
The Frank Denius Family University of Texas Hall of Fame, USA
INTERIOR & FIT-OUT AWARD
Category Winner: The High Street Concourse at Tottenham Hotspur Stadium
Our judges said: "A game changer on both a customer experience and commercial perspective. A huge, multi-team undertaking and investment which has been spent well!"
Shortlisted nominees:
New Bars at Melbourne Cricket Ground, Australia
The (new) International Suite at Old Trafford (Manchester United FC), UK
Theater Boxes and Seats at Chase Center, USA
The High Street Concourse at Tottenham Hotspur Stadium, UK
Re-imagining Goodison Park Lounges at Everton FC, UK
1885 Lounge at Southampton FC, UK
INNOVATION AWARD
Category Winner: Second Sun reflects on Brøndby IF
Our judges said: "A low cost, sustainable solution to an age old problem. Sometimes simple ideas are the best!"
Shortlisted nominees:
Delivering in 21 months Bankwest Stadium, Australia
'Safe standing' seating at Adams Park (Wycombe Wanderers FC), UK
Beavertown Microbrewery and Taproom at Tottenham Hotspur Stadium, UK
Milwaukee Bucks Art Collection with SATA @ Fiserv Forum, USA
Joint North/South stand at Emerald Headingley Stadium (Yorkshire CCC), UK
Second Sun reflects on Brøndby IF, Denmark
PROJECT OF THE YEAR AWARD
Category Winner: Tottenham Hotspur Stadium
Our judges said: "This is a project which totally changes the football stadium landscape in the UK and Europe. The focus on the fan experience has driven every aspect of the project. The result is simply stunning."
Shortlisted nominees:
Bankwest Stadium, Parramatta
Chase Center, San Francisco
Coca-Cola Arena, Dubai
Tottenham Hotspur Stadium, London
Allianz Field, Minnesota,
Al Janoub Stadium, Al-Wakrah
Estadio Alfredo Harp Helú (Diablos Rojos), Mexico City
OUTSTANDING ACHIEVEMENT AWARD
Winner: Golden State Warriors for the Chase Center
Our judges said: "Golden State Warriors' new US$1.4bn San Francisco arena, may be the most luxurious arena in sports but the project team deserves credit for so many other achievements. This privately-financed facility has been delivered in one of the most challenging construction environments – from earthquakes and a vocal, informed population, through to weekly meetings with the city authorities – and designed for arguably the most demanding of sports fans: the tech-savvy, thrill-seekers of Silicon Valley. The project makes the most of a restricted 11-acre site to deliver two office blocks, retail spaces and the arena. Yet it still provides three acres of public space. The arena itself boasts the largest scoreboard in the NBA (10,000 sq ft); record-breaking naming rights; a scalable bowl for theatre-style shows; bicycle, Uber and Jump ride transportation facilities; the latest IoT technologies; and unique hospitality offers. On top of all that, in a pioneering move, the construction team employed 4D modelling and simulation techniques (another first for an arena project) to help deliver in budget and, most importantly, on time. The Warriors – and the 260+ businesses which collaborated on the project – are deserved winners of this year's Outstanding Achievement Award."
–
For more information on this year's winners, please download our Winners Brochure.
What are people saying?
The Summit has again proven thought provoking, together with being an excellent networking event.
Craig Flindall Chief Operating Officer, Warwickshire CCC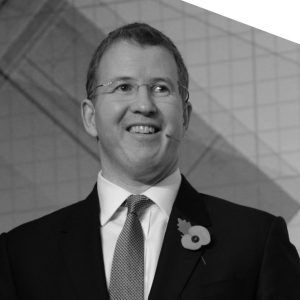 You get people from all over the world; architects from Brazil or the states, owners from clubs in Europe and design experts and project teams... and it's absolutely fantastic
Daniel Gidney Chief Executive, Lancashire County Cricket Club, UK
A fantastic couple of days. wonderfully organised. Slick and professional. A week later, people are still saying how good it was.
Patrick Donoghue Sales Director, Ferco Seating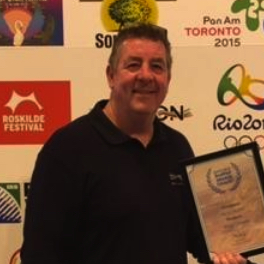 We'd heard good things about this conference so we thought we would just give it a go... we're very pleased we did and we're definitely going to attend the show next year
Gordon Bolton Managing Director, Bleep, UK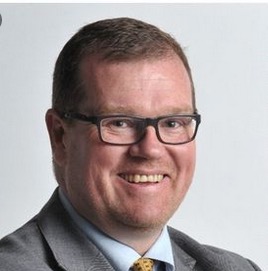 Very varied. Thanks for the opportunity to showcase the Aberdeen FC project.
Rob Wicks Commercial Director, Aberdeen FC
Everyone is so generous with their insights and knowledge.
Kirsten Lees Partner, Grimshaw