As part of our commitment to help those in need, we have pledged to allocate a portion of our turnover to a number of chosen charities. To uphold our pledge, TheStadiumBusiness Design & Development Summit 2016 have included a fundraising element in the event.
We have partnered with our local hosts in Manchester and Liverpool this year, providing bespoke tours over the 3 days and we have also partnered up with our hosts' chosen charities to contribute to their fundraising efforts.
We have secured some unique prizes, including a signed LCCC cricket bat, signed Everton FC ball, signed MCFC programme and rare MCFC signed pennant and will be running both a raffle and a photo booth social media competition on site. As always, TheStadiumBusiness will match the amount raised and then the total will be split equally between the four charities.
So, if you're attending, bring a little cash with you to get involved, if you can't attend but would like to contribute, get in touch with Tamara to see how you can help.
The four charities we are raising money for in this edition are:
LCCC Foundation
LCCC Foundation: The LCCC Foundation is an independent & registered charity working with schools & community groups to develop and deliver a range of Education, Health, Community Cohesion & Cricket Development projects, programmes & events designed to 'inspire communities through cricket'. Established in 2011 as the official charity of Lancashire County Cricket Club the LCCC Foundation uses the inspirational setting of Emirates Old Trafford to provide high quality positive experiences that make a real difference to the lives of local people. For more information www.lcccfoundation.co.uk
City in the Community
City in the Community was founded in 1986 forging closer links between the Club and it's local community.  The scheme has two main aims: 'To create opportunities through football' and 'To inspire young people to aspire to achieve'. The scheme delivers a wide range of programmes across 5 main themes: Skills and Enterprise, Health and Activity, Football and multi sports, Disability Sports and Community Cohesion. Community work is deep seated in the history of MCFC and is essential in the future development of the Club. CITC celebrated its 25th anniversary in 2011 and the schemes impact continues to grow every year; in the last 12 months alone CITC work with over 230,000 people from a variety of areas throughout Greater Manchester.
Everton in the Community
At Everton in the Community we aim to use the power of sport to motivate, educate and inspire people in our local communities to improve their life chances. Through this pioneering approach, we have earned a reputation for delivering best practice in the sporting charity sector. Since 2010, we have provided ongoing development opportunities for thousands of participants. This has resulted in the charity winning over 80 accolades, both nationally and internationally. Although we are Everton's official charity we are a separate, self-financing organisation.  As such, we rely upon the support and generosity of donors and contributors from all walks of life and many diverse organisations. If there is any way in which you or your organisation feel they may support our endeavours (whether financially or otherwise) please do not hesitate to contact us.
Liverpool FC Foundation
Liverpool FC Foundation is the official charity of Liverpool Football Club. The Foundation raises funds, develops partnerships and delivers programmes that engage people through their passion for LFC and football, and helps them to become: healthier, improve their life chances and contribute positively to their community. Being part of Liverpool FC is like being part of a family, and that means looking out for each other – particularly those in need. We believe in bringing communities together and raising aspirations, because our family deserves health, happiness and the best opportunities in life.
Just a handful of supplier passes left to join 65+ projects on site. Reserve your place here.
What are people saying?
Thank you for a great conference, which gave us several potential suppliers for our new stadium
Janus Khyl Director, FC Helsingor
Everyone is so generous with their insights and knowledge.
Kirsten Lees Partner, Grimshaw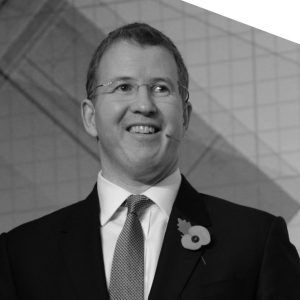 You get people from all over the world; architects from Brazil or the states, owners from clubs in Europe and design experts and project teams... and it's absolutely fantastic
Daniel Gidney Chief Executive, Lancashire County Cricket Club, UK
My colleague and I agreed it was one of the slickest, most professional events we have ever attended, well done to you and your team.
Jason Maher Director, Condy Lofthouse Architects
A fantastic couple of days. wonderfully organised. Slick and professional. A week later, people are still saying how good it was.
Patrick Donoghue Sales Director, Ferco Seating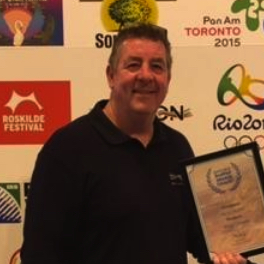 We'd heard good things about this conference so we thought we would just give it a go... we're very pleased we did and we're definitely going to attend the show next year
Gordon Bolton Managing Director, Bleep, UK