Headline partners to this years Summit, KSS have designed elite training centres for some of England's top clubs and national teams. In this feature, the award-winning architecture practice discusses how clubs will be preparing ahead of the new season and the latest design trends in training facilities.
The new football season is almost upon us, with only a four-week gap between the end of the 2018 FIFA World Cup Russia and the start of the new Premier League season; clubs have limited time to get their squads together and returning star players into prime condition. A key aim of pre-season is to develop fitness levels and stamina in preparation for a long demanding season and for the managers to communicate their philosophy and playing style.
For players who did not participate in the World Cup – they should now be at the point where general fitness work at training grounds gives way to sharpening, when specific drills and individual programmes are introduced to bring the performance levels up to the highest they can be ahead of the new season.
These personalised off-season programmes ensure the players hit the ground running – allowing for more time on the training pitch with the coaches, communicating ideas and moulding the team. The off-season programmes also ensure the transition to full-time training is less demanding for the players, avoiding a significant spike in training load, and reducing the risk of injury.
Training ground trends
Fitness training remains a key objective for every football club, but in the last few years, there has been a shift in the focus on rehabilitation and faster recovery with an upward trend in cryotherapy and ice baths helping the players to achieve peak performance every week. There is a significant period where these really help the players in the recovery process, therefore at KSS' latest training grounds, they have included bigger cryotherapy chambers and ice baths for the whole squad, so they are able to utilise the facilities over a shorter period of time, ultimately improving the overall recovery process of the players.
Left: Tottenham Hotspur FC, Right: Liverpool FC
Throughout the centres, the analysts and data capture rules – this is by far the fastest growing aspect with the data and capture methods being closely guarded intellectual property. The range of data gathering on existing squad players and the analysis of potential strengths and frailties of target assets is intense and sophisticated. There is also a rising trend in reinforcing messages and brand – lifestyle and attitude, placing the sports nutritionist and psychologist at the heart of the training centre.
Designing centres of excellence
The Elite Player Performance Plan (EPPP) was the driver, but is now only a baseline guidance for training ground design requirements for the top Premier League clubs. The EPPP was introduced in 2012 with the aim of producing more and better home-grown players. Top clubs have built on this platform and now have an array of the latest fitness, recovery and rehab facilities for exceeding the demand of EPPP.
The recently completed St Georges Park in Burton-upon-Trent has been vital for the England squad's development in the last five years and a significant factor into why the team performed so well in Russia. The complex has the feel of a club, everyone is together, the youth teams, under-23s, first team and women's teams are all using the same facility. Togetherness and team spirit make a difference at major tournaments and it is something that has supposedly held England back in the past compared to other nations.

Left: Leicester City FC, Right: Brighton and Hove Albion FC
St George's Park has changed that and has brought the squad together resulting in England's highest finish at a World Cup since 1990 for the first team, victories in the Under-17 and Under-20 World Cup, third place finish for the women's team in the 2015 World Cup and a semi-final finish in the UEFA Women's Championship in 2017.
At KSS' Category One Training Centre for Brighton & Hove Albion FC, the 'Seagulls' have enjoyed an upward spiral since the Elite Football Performance Centre was completed in 2014, finishing 15th in the Premier League last season after promotion in the previous year. The Training Centre includes 13 full and smaller sized natural grass and artificial grass pitches, plus a half size covered indoor pitch ensuring players can train in all weather conditions. The Elite Football Performance Centre also provides two accommodation wings for the clubs academy and professional players, and a shared wing for a gymnasium, media centre and medical facilities.
KSS' Training Centre for Tottenham Hotspur FC is one of the best elite football training facilities in Europe, enabling the north London club to compete at the highest level, and attract, develop and retain the highest quality talent. Hotspur Way is a place where players have a sense of ownership and belonging – an inner sanctum, where they refine their skills, develop team spirit, and recover from injuries.
Upcoming training facilities
KSS' latest scheme on site in September will see Liverpool FC First Team and Academy football training operations and facilities come together on one site in a new training campus in Kirkby. The project will provide Liverpool FC with world-class training facilities including an Elite Performance Centre for the First Team and state-of-the-art Training Centre for its U23s team. The masterplan reinforces the notion of development and progression, creating an aspirational and physical route from the grassroots community pitches, through the Academy and Under 23 squads, and ultimately to the First Team.
KSS have also recently developed a masterplan for 2016 Premier League champions Leicester City FC to deliver a best-in-class football training facility to accommodate their academy and First team players. The masterplan includes 12 full-size pitches, together with various smaller pitches and targeted outdoor training areas, including a full-size indoor pitch within a signature building that moulds into the landscape and forms a centre point to the masterplan. Additionally, a fully integrated training facility building for the academy and First team players, incorporating medical, tactical and training facilities.
With just over two years to go until the completion of Liverpool FC and Leicester City FC's new training facilities, the world-class centres of excellence will provide fantastic platforms for the 'Reds' and 'Foxes' to fulfil their full potential, whilst nurturing and inspiring the next generation of academy players. The recovery of players after major international tournaments is only going to be fast tracked at clubs with exceptional training facilities, which is why KSS aim to design training centres that work perfectly from an operational perspective, inspire performance at the best level and create a 'home' for the football club.
SPONSORED CONTENT provided by KSS
MEET THIS PROJECT TEAM – AND 50+ OTHERS – ONLY AT #TDS18. Book here.
What are people saying?
Thank you for a great conference, which gave us several potential suppliers for our new stadium
Janus Khyl Director, FC Helsingor
Everyone is so generous with their insights and knowledge.
Kirsten Lees Partner, Grimshaw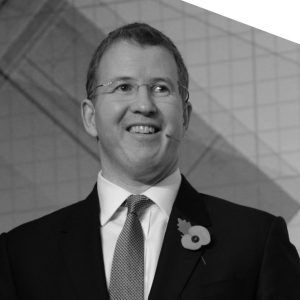 You get people from all over the world; architects from Brazil or the states, owners from clubs in Europe and design experts and project teams... and it's absolutely fantastic
Daniel Gidney Chief Executive, Lancashire County Cricket Club, UK
My colleague and I agreed it was one of the slickest, most professional events we have ever attended, well done to you and your team.
Jason Maher Director, Condy Lofthouse Architects
A fantastic couple of days. wonderfully organised. Slick and professional. A week later, people are still saying how good it was.
Patrick Donoghue Sales Director, Ferco Seating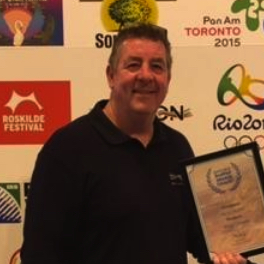 We'd heard good things about this conference so we thought we would just give it a go... we're very pleased we did and we're definitely going to attend the show next year
Gordon Bolton Managing Director, Bleep, UK