In recent news, English Premier League football club Everton could reportedly play in front of crowds of up to 60,000 at its new stadium.
Initial reports suggested that the new facility will have a capacity of 50,000 and cost approximately £300m (€339.4m/$386.8m), but an official document from stadium designer Buro Happold Engineering that appeared on an Everton fans forum reveals more ambitious plans.
Should the plans proceed as suggested, Everton's stadium would have a capacity that matches the London Stadium, home of Premier League rival West Ham United, as well Tottenham Hotspur's new ground that is currently under construction.
The club also secured a financing agreement for the new stadium. The deal, brokered with ICBC (London) plc and Industrial and Commercial Bank of China, will provide Everton with a £60m three-year credit facility.
Everton said the agreement will help it manage working capital requirements and also allow the club to borrow additional funds at a lower cost.
The financial partnership, which has also been approved by the Premier League, represents ICBC London's first deal with a club in the English top flight.
Design and History

The new stadium will be designed to help retain the traditional feel of its current Goodison Park home, according to architect Dan Meis who said that his team will focus on the "stories and the history" of both the club and its Goodison Park at the stadium, which will be built in the Bramley-Moore Dock area of Liverpool.
Meis, who has worked on a wide range of sports stadia in the US, also said that the facility will be unlike other new venues, which he said sometimes struggle to offer the same atmosphere as older stadiums.
"So much of where we start isn't about architecture – it is about the stories and the history," Meis said, according to the Daily Mail newspaper.
"We have seen a lot of new-builds not really tick that box. So many clubs have suffered from leaving these very intimate, tiny grounds that people had known for generations into large, new and shiny buildings where it is hard to keep that soul and spirit.
"Not every client comes to the table with a vision or a real deep understanding so Everton are way ahead of the game in that regard. That influences the architecture. We instantly know we are going to be a very tight (stadium) with steep stands up from the pitch."
Meis also said that he has been speaking with supporters of the club to gain an insight into what they want from the new stadium.
"The social media with fans is interesting," Meis said. "There is a consistency in a lot of the messaging such as 'Don't forget about Goodison'.
"What is so exciting is I've worked on waterfront projects before and designs which have very spectacular impact on the skyline but I've never worked with something as potentially iconic with the history of the docks and what that means to Liverpool."
Plans and Funding
In March, the club had its £300m (€351m/$375m) new stadium plans backed by Liverpool City Council (LCC), with the move to build on Bramley Moore Dock formally approved.
According to the Liverpool Echo newspaper, Everton chief executive Robert Elstone said: "I'd like to thank you all for your support so far. I'd also like to reiterate our gratitude to Liverpool Mayor, Joe Anderson, Ged Fitzgerald chief executive of Liverpool City Council and their colleagues for their support in what could be a game-changer – not just for Everton, but for the city of Liverpool.
"Whilst the Council is lending valuable support, it is important to stress that the club is paying for the stadium in full. We will pay for our new home with a long-term lease, likely to be 40 years."
"And, also, right now we have 10,000 prospective season ticket holders waiting for the release of around 3,000 seats, so we're confident that we can fill a considerably bigger stadium."
The club will soon launch dialogue with Everton fans, residents, businesses and its partners about the opportunities at Bramley Moore Dock and the area around Goodison Park.
What are people saying?
Thank you for a great conference, which gave us several potential suppliers for our new stadium
Janus Khyl Director, FC Helsingor
Everyone is so generous with their insights and knowledge.
Kirsten Lees Partner, Grimshaw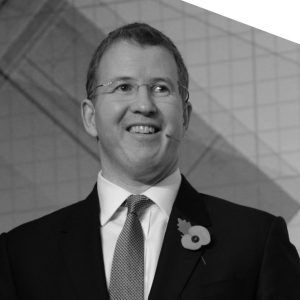 You get people from all over the world; architects from Brazil or the states, owners from clubs in Europe and design experts and project teams... and it's absolutely fantastic
Daniel Gidney Chief Executive, Lancashire County Cricket Club, UK
My colleague and I agreed it was one of the slickest, most professional events we have ever attended, well done to you and your team.
Jason Maher Director, Condy Lofthouse Architects
A fantastic couple of days. wonderfully organised. Slick and professional. A week later, people are still saying how good it was.
Patrick Donoghue Sales Director, Ferco Seating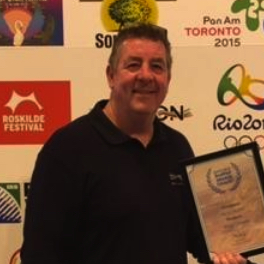 We'd heard good things about this conference so we thought we would just give it a go... we're very pleased we did and we're definitely going to attend the show next year
Gordon Bolton Managing Director, Bleep, UK