TheStadiumBusiness Design & Development Summit has become the world's largest gathering of project delegations involved in the design, construction, refurbishment and management of major sports venues.
With more than €10bn worth of construction already confirmed in attendance on 27-29 Nov in Barcelona, we present a more in-depth look at some of the projects showcasing at the meeting.
We are delighted to be welcoming AS Roma's senior team to the Summit, ahead of their proposed €400 million Stadio della Roma new stadium project.
With the help of Cushman & Wakefield, over 80 sites were considered for the Italian Serie A club's new home – with each being analysed, rated and documented. Ultimately, Tor di Valle presented the best opportunity to build a successful project and will serve as home to the three-time Serie A winners.
AS Roma has been given the go-ahead to build a new stadium following constructive talks with city officials. Roma had been seeking final approval from the city of Rome for some time and an agreement has finally been reached that will result in a scaled-back project.
As reported on their website, the technical dossier that was submitted was very extensive. The technical dossier contained a total of 53,500 pages. There were 3,500 pages with drawings-only and 50,000 pages of reports.
Design, cost and constrcution
The new stadium will seat 52,500 people (expandable to 60,000). Stadio della Roma is custom-designed to create an outstanding game day experience for fans.
The new stadium's sightlines and proximity to the pitch are designed to deliver one of the most vivid and action-packed fan experiences in all of world football, offering unparalleled views of the action for every seat.
There will upwards of €2 billion spent on Project Development Costs, inclusive of hard and soft costs – approximately €400 million for the stadium
there will be two construction phases. Phase 1 will last for 26 to 28 months and will result in 75% of the project being completed. Phase 2 will be a 36-month process and will complete the final 25% of the project.
The architecture of the new stadium pays tribute to Rome's rich history, while embracing internationally-acclaimed and innovative Italian design aesthetic. Intended to evoke one of Rome's most beloved and iconic landmarks, the Colosseum, the design incorporates an ultra-modern, steel and glass stadium wrapped in a stone 'scrim'. This 21m-tall floating stone screen that envelops the stadium is a dynamic, contemporary interpretation of the stone arches of the famous arena.
The entire seating bowl will sit underneath a translucent glass and ultra-durable fabric canopy, protecting fans from the elements.
Full updates are on the Stadio della Roma website
Scaling back
Back in February, the city council stated that it would only give the project the green light if certain conditions were met.
Roma officials met with Mayor Virginia Raggi on Friday evening to discuss the project and a compromise was eventually reached.
Outlining the changes to the initial project in a Facebook post, Raggi said: "Three towers eliminated, the space halved, 60 per cent less alone for the part relating to the business park.
"We've raised the standards of construction to class A4, the highest in the world. We'll secure the district of Decima so that it will no longer be subject to flooding. We'll build a new station for the Roma-Lido railway.
"We've revolutionised the design of the Roma stadium and turned it into an opportunity for Rome. We've always said that we'd be conducive to making the stadium happen, but only within the law and for the good of our city."
"We've succeeded. We avoided the monster project inherited from the previous administration. In Tor di Valle, a new stadium will be built, but one that is modern, environmentally friendly, advanced from a technological viewpoint and, above all, a piece of art that respects the environment and land. A stadium done right."
It is hoped that Roma will be able to move into the new facility by the 2020-21 season at the latest. The club currently shares the Stadio Olimpico with fierce rival Lazio.
Mauro Baldissoni, managing director at Roma, added: "The previous project was born out of a resolution and an agreement with the former administration, and we made it known we were open to the idea of revising it according to the visions and needs of this new administration, so we're very proud and pleased to have come to an agreement that improves the project and offers the city a chance to be part of a big project that we believe can be a source of pride for everyone who lives here, regardless of whether they're Roma fans or not.
"At the risk of seeming excessive, I'll say that this is somewhat of an historic day not only for Roma, bringing our dream of having a modern infrastructure one step closer, but also for the city as a whole."
Meet the AS Roma project team (alongside 50+ stadium projects) on site at the Summit. Register your Earlybird place (with a free hotel night) here.
Photo credit: Stadio della Roma
What are people saying?
Thank you for a great conference, which gave us several potential suppliers for our new stadium
Janus Khyl Director, FC Helsingor
Everyone is so generous with their insights and knowledge.
Kirsten Lees Partner, Grimshaw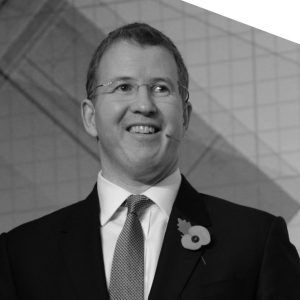 You get people from all over the world; architects from Brazil or the states, owners from clubs in Europe and design experts and project teams... and it's absolutely fantastic
Daniel Gidney Chief Executive, Lancashire County Cricket Club, UK
My colleague and I agreed it was one of the slickest, most professional events we have ever attended, well done to you and your team.
Jason Maher Director, Condy Lofthouse Architects
A fantastic couple of days. wonderfully organised. Slick and professional. A week later, people are still saying how good it was.
Patrick Donoghue Sales Director, Ferco Seating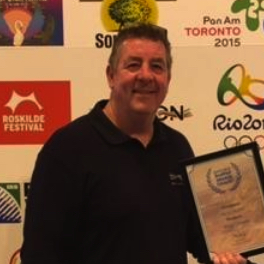 We'd heard good things about this conference so we thought we would just give it a go... we're very pleased we did and we're definitely going to attend the show next year
Gordon Bolton Managing Director, Bleep, UK