TheStadiumBusiness Design & Development Summit has become the world's largest gathering of project delegations involved in the design, construction, refurbishment and management of major sports venues.
With more than €8bn worth of construction already confirmed in attendance on 27-29 Nov in Barcelona, we present a more in-depth look at some of the projects showcasing at the meeting.
With innovation and design a key focus at the Summit it was fitting to hear exclusively from one of the UK's most talked about construction projects, Tottenham Hotspur FC's Northumberland Development.
Taking to the stage in Barcelona we are thrilled to welcome Executive Director, Donna-Maria Cullen, and Head of Technology, Sanjeev Katwa to update on Spurs' move to a new home. (Take a look at our Programme Preview to see more of our speakers).
Here's what we know so far…
Sanjeev recently discussed the club's plans to build the "most technologically advanced" stadium of its kind.
Sanjeev Katwa told Computer Weekly that, while football itself is the top priority for the Premier League club, the board is placing technology high on its list.
"Creating a technology infrastructure to support an enhanced visitor experience requires solutions that can meet the growing demands of visitors that come to our new stadium," Katwa said.
The 61,559-capacity venue, which is set to be ready for the 2018-19 season, will also host NFL American football games, as well as live music concerts.
"The take-up of wireless connectivity in UK stadiums is very poor," Katwa said.
"Only two or three have really done anything and in Europe there are not many venues that have wireless. But in the US, it is almost a given. Any venue you go to, whether it is for NFL, soccer or indoor arenas, they have all got connectivity. It is a given. They don't even need to promote the fact that they have connectivity."
Tottenham recently named US IT company Hewlett Packard as its official IT networking and wireless infrastructure partner for the new stadium.
"If you can meet the requirements of the NFL, I think you have the connectivity requirements well covered," Katwa added. "When you have an opportunity to build from scratch and choose technology with design as a clear mandate, it gives you a chance to look at lots of technology.
"We want fans to arrive early. We are keen for them to spend money on food and beverages and we want to offer engaging content and other experiences, such as the museum shop."
Recently, Tottenham also announced that its roof will be manufactured offsite and will cost £20m (€22.7m/$25.5m), featuring a 'Sky Walk' experience for fans, as a well as a luxury restaurant that will be suspended from the structure.
In May, the club also launched its new mobile application SPVRS, which allows fans to look around the team's new stadium before it is built using virtual and augmented reality technology.
The 61,559-capacity venue, which is set to be ready for the 2018-19 season, will also host NFL American football games, as well as live music concerts.
Donna-Marie, added: "When we set out, we wanted to ensure the stadium was technologically advanced. An increased-capacity stadium would be a game-changer for us.
"We want the build to be the most technologically advanced of its kind. Technology plays a role in every step of the journey for the fan. It will also be a great site for concerts."
Meet Donna-Marie, Sanjeev and 50+ global stadium projects on site at the Summit, 27-29 November, Barcelona. You can register here.
Photo credit: Populous
What are people saying?
Thank you for a great conference, which gave us several potential suppliers for our new stadium
Janus Khyl Director, FC Helsingor
Everyone is so generous with their insights and knowledge.
Kirsten Lees Partner, Grimshaw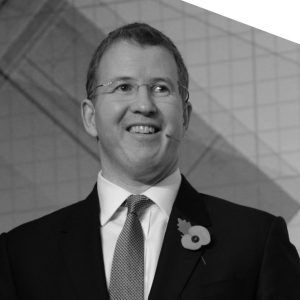 You get people from all over the world; architects from Brazil or the states, owners from clubs in Europe and design experts and project teams... and it's absolutely fantastic
Daniel Gidney Chief Executive, Lancashire County Cricket Club, UK
My colleague and I agreed it was one of the slickest, most professional events we have ever attended, well done to you and your team.
Jason Maher Director, Condy Lofthouse Architects
A fantastic couple of days. wonderfully organised. Slick and professional. A week later, people are still saying how good it was.
Patrick Donoghue Sales Director, Ferco Seating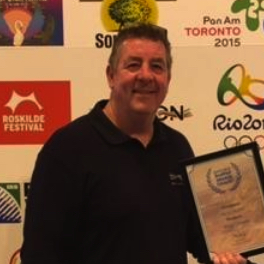 We'd heard good things about this conference so we thought we would just give it a go... we're very pleased we did and we're definitely going to attend the show next year
Gordon Bolton Managing Director, Bleep, UK