TheStadiumBusiness Design & Development Summit has become the world's largest gathering of project delegations involved in the design, construction, refurbishment and management of major sports venues.
With more than €8bn worth of construction already confirmed in attendance on 27-29 Nov in Barcelona, we present a more in-depth look at some of the projects showcasing at the meeting.
First up, we introduce the largest sporting infrastructure project ever undertaken in Western Australia – Perth Stadium.
Ronnie Hurst, Project Director for the 60,000 seat world-class venue will take to the stage in Barcelona to discuss the lessons learnt along the way. Take a look at our Programme Preview to see more of our speakers.
Perth Stadium is a circa A$1bn project and at 60,000 seats will be the third largest stadium in Australia once open in 2018. Previously holding the role of Director of Strategic Projects at the Department of Sport and Recreation, Ronnie provided strategic leadership and advice to key departmental projects, including leading the State's response to the Football Federation of Australia's bid to host the 2018/22 FIFA World Cup and negotiations for the A$100m redevelopment of nib Stadium.
Ronnie was also a member of the Project Bid Team that won the Australian Rugby Union nomination for a Super 14 rugby union team, The Western Force. Ronnie was appointed by the Minister of Sport and Recreation to the Board of VenuesWest.  VenuesWest is responsible for managing 12 State-owned sport, recreation and entertainment venues. Ronnie's professional skills in sport, recreation and community development complement an extremely strong participation background in sport and recreation.
Further information regarding the design and construction of Perth Stadium can be found here. Below are a few of the key features and photos that we look forward to showcasing on site in Barcelona.
The multi-purpose 60,000 seat Perth Stadium is set to be a world-class venue.
The commitment to a 'fans first' stadium has resulted in an innovative design ensuring an exceptional event atmosphere and home ground advantage that can only be experienced by being there.
The design acknowledges Western Australia's unique sporting, cultural and Aboriginal heritage and the Stadium Park landscape provides a spectacular vista across the Swan River to the City.
Key 'fans first' features
A multi-purpose Stadium accommodating AFL, Cricket, Rugby Union and League, Football (soccer)and entertainment events.
Capability to host major events consistent with requirements for Commonwealth Games and international athletics.
The lightweight fabric roof covers 85% of seats.
Start-of-the-art team facilities include flexible warm-up and recovery areas.
Future-proofed stadium technology will be provided, including full 4G Wi-Fi coverage across the Stadium and Sports Precinct.
Two 340m² giant video screens are some of the largest in Australia and will use the latest technology when the Stadium opens in 2018.
Over 1,000 TV screens are strategically located throughout the interior of the Stadium so fans never miss the action.
A Children's Activity Zone within the Stadium.
Fans will be able to utilise up to 70 food and beverage outlets and still be able to view the action on the field.
A buffet and a la carte restaurant over-looking the Swan River provide a destination for patrons both pre and post‑game plus on non-event days.
The Stadium will include the widest range of seating and hospitality options of any stadia in Australia.
Cup holders are included in every seat and seats themselves will be a minimum of 50cm wide, maximising comfort for fans.
Fans requiring higher levels of support and accessibility have access to designated seating platforms across all seating tiers, parking spaces within the Stadium Park and adult changing rooms that provide larger cubicles and additional facilities.
Key design features
A multi-purpose Stadium accommodating AFL, cricket and entertainment events with drop-in seats adding flexibility to host rugby union and league, and soccer (football). Capability to host major events consistent with requirements for Commonwealth Games and international athletics.
Designed to increase the seating capacity within the existing structure, adding up to 10,000 additional seats.
The unique bronze façade which reflects WA's unique geology by day and, using state of the art LED lighting, home team colours by night.
The seating bowl maximises the atmosphere, gives fans exceptional views and brings them close to the action, providing a special home ground advantage for our teams.
The lightweight fabric roof covers 85% of seats and responds to Perth's climatic conditions. At night, it will present a spectacular glowing halo effect.
Start-of-the-art team facilities include flexible warm-up and recovery areas.
Meet Ronnie (alongside 50+ global stadium projects) on site at the Summit, 27-29 November, Barcelona. You can register here.
For a more in-depth look at the key features including environmental considerations, technology, seating, and a virtual tour head over to the website and take a look around.
Stadium photo credits: Government of Western Australia
What are people saying?
Thank you for a great conference, which gave us several potential suppliers for our new stadium
Janus Khyl Director, FC Helsingor
Everyone is so generous with their insights and knowledge.
Kirsten Lees Partner, Grimshaw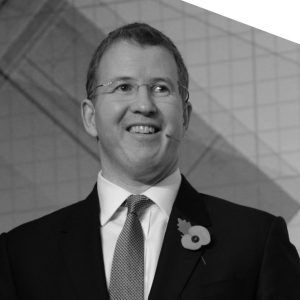 You get people from all over the world; architects from Brazil or the states, owners from clubs in Europe and design experts and project teams... and it's absolutely fantastic
Daniel Gidney Chief Executive, Lancashire County Cricket Club, UK
My colleague and I agreed it was one of the slickest, most professional events we have ever attended, well done to you and your team.
Jason Maher Director, Condy Lofthouse Architects
A fantastic couple of days. wonderfully organised. Slick and professional. A week later, people are still saying how good it was.
Patrick Donoghue Sales Director, Ferco Seating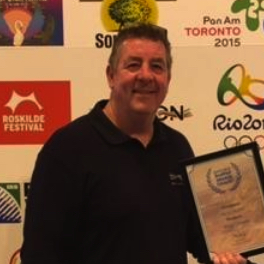 We'd heard good things about this conference so we thought we would just give it a go... we're very pleased we did and we're definitely going to attend the show next year
Gordon Bolton Managing Director, Bleep, UK