3D Digital Venue technology helps Wanda Metropolitano Stadium reach record season ticket sales and a soft transfer of season card holders.
Football is more than a game to fans across Europe, but even more so to the people of Spain and the city of Madrid, which is home to two of the greater forces in football.
Atlético de Madrid is a one of a kind club; fans love supporting them and have
 a strong sense of tradition and history that will never be forgotten. The club has had to fight for their successes and go through ups and downs. This Gladiator spirit has driven the continued support and attracted an increasing number of fans over the 
last few years. For this reason, the 
club decided to invest in a brand 
new stadium, recently open for 
the 2017-2018 season.
This vision reached its peak some days ago, when the club announced a record number of sales for season card holders of almost 54,000. With this many fans Atlético de Madrid are almost assured a full stadium for each match, a situation which, in addition to reflecting on their sporting performance, will help the sustainability of the club.
This has been achieved thanks to the clear strategy, planning and cooperation between the design of the new venue, the transfer process of the fans from the Vicente Calderon and the commercial operations team, all supported by innovation and technology.
3D Digital Venue has played a major role in this complex process… but how?
Atlético de Madrid decided to launch an exclusive online platform so fans could easily understand the new stadium project. This digital experience started in July 2016 and included visualisation 
of the new stadium, allowing fans
 to choose and interact with the seat positions, and afterwards, confirm their new seats in a few easy steps.
● This technology allowed fans to view exactly what the seat looked like from every angle, interacting with the stadium before it was constructed and accelerating the decision and sales process.
● For fans with special needs, it allowed them to understand the venue, so they could easily reach special positions closer to the exits, parking or stairs.
● After using the new technology, fans found their perfect seats feeling satisfied and looking forward to experiencing the new stadium.
The transfer process ran easily not only for fans, but also for the club; having the chance to reach set goals on time whilst optimising all resources.
This allowed the club to focus on new efforts to increase the commercial possibilities of the stadium and assuring greater fan satisfaction in connection with the project. 3D Digital Venue offered a detailed and accurate representation of the future of Atlético de Madrid, letting the fans get a feeling for their new cathedral and reinforce their passion for the club.
Here's what Mr. Fernando Fariza (Director of Operations – Atletico Madrid) had to say on the technology:
"3D Digital Venue provided us with a more accurate digital visualisation of the situation in our stadium, it certainly helped us to understand minute design details that could improve the visibility from the seats and the fans would appreciate this.
On the other hand the transfer of the season card fans has been very fluid. I have been very happy with the performance of the tool and certainly the next phase would involve benefiting from the capabilities' of MMC's 3D Digital Venue tool in selling tickets and making it available to our sponsors for an excellent innovative activation."
For more information regarding this showcase, please contact: francis@mobilemediacontent.com www.mobilemediacontent.com
3D Digital Venue will be showcasing at #TDS17, 28-29 Nov, Barcelona. Meet them, alongside 350+ stadium leaders – registration here.
What are people saying?
Thank you for a great conference, which gave us several potential suppliers for our new stadium
Janus Khyl Director, FC Helsingor
Everyone is so generous with their insights and knowledge.
Kirsten Lees Partner, Grimshaw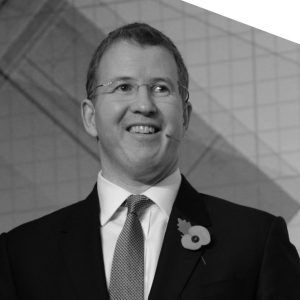 You get people from all over the world; architects from Brazil or the states, owners from clubs in Europe and design experts and project teams... and it's absolutely fantastic
Daniel Gidney Chief Executive, Lancashire County Cricket Club, UK
My colleague and I agreed it was one of the slickest, most professional events we have ever attended, well done to you and your team.
Jason Maher Director, Condy Lofthouse Architects
A fantastic couple of days. wonderfully organised. Slick and professional. A week later, people are still saying how good it was.
Patrick Donoghue Sales Director, Ferco Seating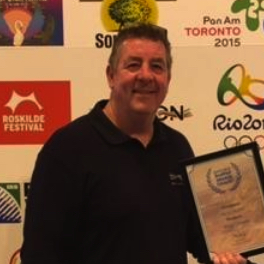 We'd heard good things about this conference so we thought we would just give it a go... we're very pleased we did and we're definitely going to attend the show next year
Gordon Bolton Managing Director, Bleep, UK