Our seventh annual TheStadiumBusiness Design & Development Summit (13-14 November, Wembley) hosted an outstanding audience of senior figures from the world's most successful stadium projects, alongside the industry's finest and most innovative product and service suppliers.
Here's an extract of who joined us previously:

Chairman, Cagliari Calcio
Chairman, Plymouth Argyle FC
Chief Information Officer, AS Roma
Chief Operating Officer, Quintain
CEO, Monterrey International Stadium
COO, Swansea City Association FC
CEO, Bristol Rovers FC
CEO, Warwickshire CCC
CEO, Prismview
CEO/Group Commercial Director, Richmond Ground Athletic
COO, Atlanta Hawks
CEO, Portsmouth FC
CIO, Marylebone Cricket Club
Managing Director, Huskies Arena
Head of Stadium Development, Helsingor FC
Director, The Ageas Bowl
Associate Director, KSS Design Group
Director and Club Chairman, Gloucester City AFC
Associate Principal, Grimshaw Global
Project Manager, FC Barcelona
BIM Information Manager, FC Barcelona
Director, City of Tampere
Business Development Manager, Samsung
Head of Partnerships & Hospitality, ACC Liverpool (Echo Arena)
Principal, Grimshaw Global
Head of Operations, Plymouth Argyle FC
Head of Operations & Facilities, Fulham FC
Head of Partnerships, Silverstone Circuit
Application Engineer EMEA, Harman Professional
Finance Manager, Esports Arena
Vice Chairman, Al Arabia sc

Director of Operations and Protocol, Girona FC
Marketing and Development Director, CONI Servizi Spa
Member of the Board & Hd of Stadium Ops, Cagliari Calcio
Partner – Head of Sports & Leisure, Core Five
Sales Director, Cedar Group
Vice President, Veikkaus
Director, MANICA Architecture
Commercial Director, Portsmouth FC
Commercial Partnerships, Marylebone Cricket Club
Director of Legal and Risk , Southampton FC
Commercial Strategy Director, Harlequins FC
General Manager, Liberty Stadium
COO, Warwickshire CCC
Project Director, Harlequins FC
Hospitality Sales Manager, Manchester United FC
Business Development Director, Bury FC
General Manager, Maidstone FC
Commercial Director, Bristol Rovers FC
Head of Business Development, Southend United FC
Project Director, Southend United FC
Head of Planning and Analysis, Fulham FC
Director of Club, Helsingor FC
Head of Premium Sales, Service & Operations, Arsenal FC
Head of Catering, Manchester United FC
Director, Wrenbridge Sport
Director, Pattern Design
Director – Sports Sector Lead, Turner & Townsend
Director of Operations, Maffeis Engineering
Managing Director, Wire and Sky
Director, Hadron Consulting
Director, ME Engineers
Principal, MANICA Architecture
Director, KSS Design Group
Business Development Director, Verteda
Director, WW Strategic Partners & Venues, Ruckus Networks
Partner, Grimshaw Global
Head of Global Business, d&b audiotechnik
Director, AFL Architects
General Manager, Kuala Lumpur Sports City
President, Stadia Strategic Committee (LFP)
Partner / Global Sports Sector Lead, BuroHappold Engineering
Business Development Manager, ECCON
Director, AKT II
Executive Development Director Sports, Public Investment Fund (Qiddiya)
Manager – Technical Services, Huskies Arena
General Manager, Club Wembley
Infrastructure and Estates Director, Leicester City Football Club
Founder/Owner, Danley Sounds Labs
Co-Founder, Starsquad
Corporate Communications & Sales Support, Nowofol
Director, Enterprise EMEA, Harman Professional
Principal, The Stadium Consultancy
Director, Pattern Design
International Business Development, Nowofol
Director, Momentum Transport Planning
Head of Real Estate, Paris St Germain FC
International Director, Auditel Ingenieria Y Servicios
Managing Director, Hertha Bsc Berlin
Co-Founder and Head of Business Development, 3D Digital Venue
Director, OPS Structures
Head of Global Business, d&b audiotechnik
Infrastructure Strategy & Development Manager, City Football Group
Managing Director / Head of Development Planning, Momentum Transport Planning
Business Development Manager, Q-railing
Pfeifer Cable Structures, North America, Pfeifer
Director, Momentum Transport Planning
Partner, Taylor Wessing
Director, City of Tampere
Regional Director, Maffeis Engineering
President, Stadia Strategic Committee (LFP)
Owner, Maidstone FC
Regional Business Development, Curtins Constructions
Principal, ADA-AMC
Director, Ramboll
Sr Bus Dev Manager (Large Venues), EMEA, Harman Professional
Trustee, Brentford FC Community Sports Trust
Project Manager, Paris St Germain FC
VP Business Development, Verteda
Business Development Executive, BuroHappold Engineering
Senior Project Manager – Sports Facilties, Public Investment Fund (Qiddiya)
Senior Sales Manager, Pfeifer
Marketing, Daktronics
Architect, ab.dt Partnership
Operations Coordinator, Trivandi
Owner, Kronman Associates
Director, KKA Architects
Architect, Grimshaw Global
Business Development Manager, LiveStyled
Director of Commercial Projects (UK) , Levy Restaurants
COO, XLNT Operations
Director, Walter P Moore
General Manager, Liberty Stadium
Director, AFL Architects
Head of Sport, Rider Levett Bucknall
Sales Manager, Eaton
Senior Engineer, RWDI
Head of Sports Projects, d&b audiotechnik
Marketing Director – EMEA Sales, DAS Audio
Partner, Arnecke Sibeth
Marketing Manager – European Display Org, Samsung
Executive Director, Ramboll
Global Key Owner and Specifier Manager, Sika
Architect, ab.dt Partnership
Director, KKA Architects
Europe & Mediterranean Sales Director, Exterity
European Director, Strategic Accounts , Downstream
Major Projects Mgr Waterproofing, Sika
Head of Estates, Marylebone
Cricket Club (MCC)
Director, AECOM
Chairman, Movement Strategies
General Manager, SSE Audio Group
Marketing Director, DAS Audio
Planning Lawyer , Gateley
Chief Executive, RDS Arena
Business Development, 3D Digital Venue
Junior Project Manager, CONI Servizi Spa
LED Business Development Manager, Europe, Samsung
Co-Founder, CEO, Keyper
Design Excellence Director, Ramboll
Managing Director, Portview Fit-Out
Managing Director , 442 Design
Group Director, BuroHappold Engineering
Executive Director, BA Arena
Business Development Manager, Sir Robert McAlpine
Business Unit Manager, Resol
Marketing, GSM Sella
Head of Marketing, ADI.tv
Sales Engineer, Redaelli
Director of Commercial Projects, Hilson Moran
Sales Manager, Eaton
Regional Manager, Redaelli
Managing Director / Head of Development Planning, Momentum Transport Planning
National Partner Manager, Osram
Partner, Dir of Applied Science and Engineering, WSDG
Sales Advisor International, Swiss Invent
Events Coordinator, L-Acoustics
Project Development Director, Ramboll
Director, WilsonOwensOwens
Head of Innovation, Levy Restaurants (Compass)
VP Business Development, Verteda
Senior Technical Director of Building Structures, WSP
Business Development Manager, Global Sports Innovation Centre
CEO, Crystal Palace FC
CEO, Saracens
CFO, DAS Audio
CEO, Commerzbank Arena
CEO, Tampere Hall
Director, WilsonOwensOwens
Creative Director, AFL Architects
Sales Advisor, Swiss Invent
Area Manager, Lanik
Associate Director, Vanguardia Consulting
Associate Principal, Populous
AV Consultant, Atelier Audiovisuel
BDM – Installed Sound, Sound Technology
Big Boss, Lippupiste
Business Development Director, BaAM Productions
Business Development Director, IDOM
Business Development Manager, Absen
CEO, Atelier Mihal Pramatarov
Commercial Manager, Redaelli
Conference & Events General Manager, Lancashire County Cricket Club
Consultant to the President, San Francisco 49ers
Contracts Director, Portview
Creative Director, Wildfire
Development Manager, Crystal Palace FC
Director, Crowd Dynamics
Director, ME Engineers
Director, Sandnes Ulf
Director, Ramboll
Director, The Good Bankers Co.
Director, Bluerock Sports & Entertainment
Director, SCG Hospitality
Director Business Development, Intel/ Smart Cities-Smart Venues
Director Events & Venues, The Sports Consultancy
Director Of Sales And Business Development, Service Graphics
Director of Services, Lippupiste
Director UK and EMEA, Signature Systems Group
Executive Creative Director, Wildfire Design
Food & Beverage Manager, Liverpool Football Club
General Manager, Hilton Garden Inn Emirate Old Trafford
Graphic Designer, Service Graphics
Head of Communications, Watford FC
Head of Maintenance, Brighton & Hove Albion FC
Head of Marketing, Scunthorpe United
Head of Marketing, Club Wembley
Head of Property, The FA Group
Head of Sales – Transport, Dyson Professional
Head of Sports & Entertainment, Cisco
Head of Stadium, FSV Mainz 05
Managing Director, Kronman Associates
Managing Director, Vanguardia Consulting
Managing Director, MEIS Architects
Managing Director, Pioneer Venue Solutions
Marketing and Communications Manager, Populous
National Business Manager, Schwank
Partner, Gardiner & Theobald
President, BaAM Productions
Product Sales Manager, InCrowd Sports
Programme Director, Plymouth Argyle FC
Project Assistant, Brighton & Hove Albion FC
Project Manager, Richmond FC
Project Manager, BaAM Productions
Project Manager, Sandnes Ulf
Project Surveyor, Gardiner & Theobald
Regional Director, AECOM
Retail Catering Manager, Liverpool FC
Senior Acoustic Engineer, Vanguardia Consulting
Senior Client Services Manager, Beyond 90
Specification Manager – UK & Ireland, Dyson Professional
Supporter Liason and Disability Access Officer, Watford FC
UK Sales Manager, Tripleplay Services
Venue Manager, Liverpool FC
VP – Brand Experience, BaAM Productions
VP of Global Sales, Signature Systems Group
and many, many more…
Need to be there to meet them all? Registration is now open – add your name to the list here.
What are people saying?
Thank you for a great conference, which gave us several potential suppliers for our new stadium
Janus Khyl Director, FC Helsingor
Everyone is so generous with their insights and knowledge.
Kirsten Lees Partner, Grimshaw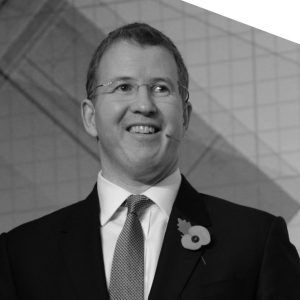 You get people from all over the world; architects from Brazil or the states, owners from clubs in Europe and design experts and project teams... and it's absolutely fantastic
Daniel Gidney Chief Executive, Lancashire County Cricket Club, UK
My colleague and I agreed it was one of the slickest, most professional events we have ever attended, well done to you and your team.
Jason Maher Director, Condy Lofthouse Architects
A fantastic couple of days. wonderfully organised. Slick and professional. A week later, people are still saying how good it was.
Patrick Donoghue Sales Director, Ferco Seating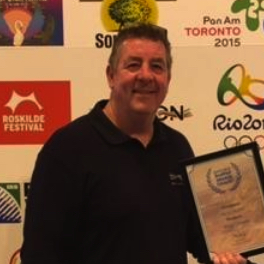 We'd heard good things about this conference so we thought we would just give it a go... we're very pleased we did and we're definitely going to attend the show next year
Gordon Bolton Managing Director, Bleep, UK