As reported last month on TheStadiumBusiness News, a new project is underway in Buenos Aires. The Buenos Aires Arena is expected to host more than 100 shows per year, with a capacity for up to 16,000 people. The Arena is situated in the heart of the city, well connected by transport links, set to be completed by June 2019 and due to open in the second half of the year.
Buenos Aires is considered among the 10 most important places on the planet in the entertainment sector. For this reason, starting next year, it will have a quality space, with the best acoustics, and first class international amenities, which will improve the experience of the spectators. AEG Facilities division of sports and entertainment has been selected to manage and operate the Buenos Aires Arena.
Image: LA NACION
Venancio Castro, Managing Director of AEG describes one of the biggest challenges as 'having to persue the recovery of an unfinished construction from 2015, that over time suffered serious depreciation, and upgrade it into a modern, state of the art, indoor arena.' Castro goes on to say that 'specialist teams of engineers are concentrating investments in the best acoustics, VIP areas, accessibility and areas of convenience, creating a memorable experience for fans and artists.'

With all factors considered, AEG describe the Buenos Aires Arena as being 'set to become Argentina's signature sports and entertainment venue.'
"We are thrilled to partner with AEG, the leading arena owner and operator in the world, in our new state of the art venue in Buenos Aires.  We believe AEG is the right operator for our arena and that together we will bring outstanding quality entertainment experiences to Buenos Aires," said Luis Saguier, Head of Project.
Head of Project, Luis Saguier will be joining us at TheStadiumBusiness Design and Development Summit 2018.
Meet this project team and 50+ others only at #TDS18. Register here.
Featured Image: AEG/Buenos Aires Arena
What are people saying?
Thank you for a great conference, which gave us several potential suppliers for our new stadium
Janus Khyl Director, FC Helsingor
Everyone is so generous with their insights and knowledge.
Kirsten Lees Partner, Grimshaw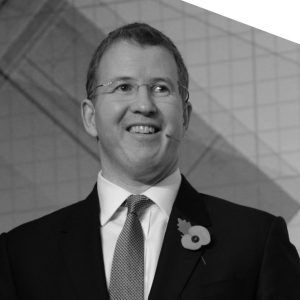 You get people from all over the world; architects from Brazil or the states, owners from clubs in Europe and design experts and project teams... and it's absolutely fantastic
Daniel Gidney Chief Executive, Lancashire County Cricket Club, UK
My colleague and I agreed it was one of the slickest, most professional events we have ever attended, well done to you and your team.
Jason Maher Director, Condy Lofthouse Architects
A fantastic couple of days. wonderfully organised. Slick and professional. A week later, people are still saying how good it was.
Patrick Donoghue Sales Director, Ferco Seating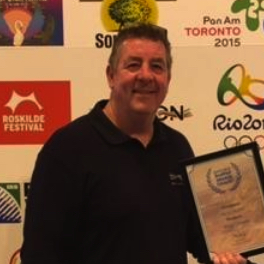 We'd heard good things about this conference so we thought we would just give it a go... we're very pleased we did and we're definitely going to attend the show next year
Gordon Bolton Managing Director, Bleep, UK