David Manica, Principal of MANICA Architecture will be at this year's Summit talking all things Cagliari Calcio and its new stadium – The Cagliari Arena.
As reported on TheStadiumBusiness, Cagliari Calcio has selected the Sportium consortium to deliver the project, with MANICA Architecture leading the design.
The stadium will have capacity for 25,200 spectators, which can be extended to up to 30,000 to host the semi-final of the Champions League, international championships, or the European Football Championship 2028.
The design also includes a 72-room hotel inside the stadium, with a swimming pool facing the sea, a commercial area, a bar and a football museum for Cagliari Calcio.
The project aims to become an iconic landmark for the capital of Sardinia, with great consideration taken on the natural context of the chosen area. The proposed building for the new stadium of Cagliari Calcio is a great, solid and elegant structure, using material that, thanks to its aesthetics and colours, recalls the local limestone which, over the Centuries, was used to build the buildings of Cagliari.
From the very early stages of the decision-making process, Cagliari Calcio has wanted to involve all stakeholders including the various civic institutions, fans and media in any choices made.
About the speaker: David Manica has forged a vision for some of the world's highest-profile stadium, arena and convention projects totaling over $15bn in construction in his 25 years of designing large public assembly facilities. He will be joined at the Summit by MANICA Director Aaron Fletcher, and a delegation of officials from the club.
Don't miss your chance to meet 50+ Projects only at #TDS18, get your tickets here.
What are people saying?
Thank you for a great conference, which gave us several potential suppliers for our new stadium
Janus Khyl Director, FC Helsingor
Everyone is so generous with their insights and knowledge.
Kirsten Lees Partner, Grimshaw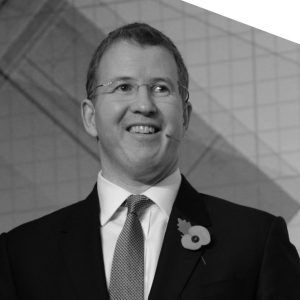 You get people from all over the world; architects from Brazil or the states, owners from clubs in Europe and design experts and project teams... and it's absolutely fantastic
Daniel Gidney Chief Executive, Lancashire County Cricket Club, UK
My colleague and I agreed it was one of the slickest, most professional events we have ever attended, well done to you and your team.
Jason Maher Director, Condy Lofthouse Architects
A fantastic couple of days. wonderfully organised. Slick and professional. A week later, people are still saying how good it was.
Patrick Donoghue Sales Director, Ferco Seating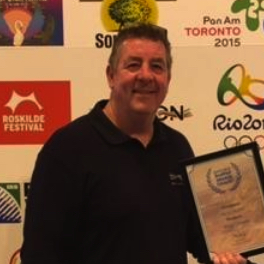 We'd heard good things about this conference so we thought we would just give it a go... we're very pleased we did and we're definitely going to attend the show next year
Gordon Bolton Managing Director, Bleep, UK