The attendee list is filling up with industry-leading venues, project teams, architects, designers, suppliers, engineers and consultants for #TDS16.
We have limited places available to join the Summit at £1,195. You can reserve your place online here, or ping us a note and we can get you registered. Take a look at who can meet on site in Manchester and Liverpool (31 Oct-2 Nov):
ABeam Consulting
Activity Stream
AECOM
AELTC (Wimbledon)
AFC Wimbledon
AFL Architects
Al Arabia for Development
Amion Consulting
Amsterdam ArenA
Architecture49
Arcadis
Arena Gdansk Operator
Arsenal FC
AS Roma
Atelier Mihal Pramatarov
AUDITEL Ingeniería y Servicios
Audio Consulting
Avaya
Avon Barrier
AXS
B Futura
Besiktas JK
Bleep
Bluerock Sports & Entertainment
Bohemian FC
Bosch Security
Bottoms Up Beer
Bourne Capital
BRC Imagination Arts
Brentford FC (Lionel Road)
Brighton & Hove Albion FC
Bristol City FC
Burnley FC
BuroHappold Engineering
Cagliari Calcio
Cambridge United Community Trust
Canadian Premier League
Cedar Group
Centerplate
Cerezo Osaka
Charcoalblue
Chelsea FC
City of Brugge
CleanEvent Services
Club Atlético De Madrid
Compass Group
Condy Lofthouse Architects
Core Five
CryoAction
Crystal Palace FC
D.A.S. Audio
d&b audiotechnik
Dual Stream
Dublin City Council
ESSG
ETC Connect
Everton FC
Exterity
FC Barcelona
FC Internazionale
Ferco Seating
Forest Green Rovers FC
French Rugby Federation
Fulham FC
FUNA International
Gaming International
Gardiner & Theobald
Geoquip
Gilroy McMahon Architects
Glasgow Warriors
Goracon
Graven
Hadron Consulting
Hampden Park
Harlequins
Harman Professional
Helsingor FC
Hilton Hotels
HOK
Horizon Resourcing
IDOM
Imsolanas
Incontrol Management Consultants B.V.
Initial Real Estate
Invest Lithuania
Irish Football Association
iWireless
Fishpie London
Kagoshima United FC
Kettering Town FC
KSS Design Group
Laduma
Lancashire County Cricket Club
LANIK
Legends
Levy Restaurants (Compass)
Lindner
Liverpool FC
LSS
Luzanky Stadium
Manchester City Council
Manchester City Football Club
Manchester United FC
MANICA Architecture
Marya Group
McLaughlin & Harvey Construction
Memery Crystal
Minnesota Vikings
MKG Arena
Modelical
Moiloa Office of Architecture + Design
Momentum Transport Planning
Monterrey International Stadium
Movement Strategies
Munyai Malaka Engineers
Nikken Sekkei
Nowofol Kunststoffprodukte
Oldham Athletic
Olympic & Paralympic Organising Committee
PACIFA decision
Paul Heyes Photography
Pfeifer
PMY Group
Populous
Q-railing
Queens Park Rangers FC
Ramboll
Redaelli
RFU Twickenham
Rider Levett Bucknall
RKN Consulting Limited
RKW Architects
Sagacity MCS
Saitama Super Arena
Salford City FC
Samsung
Sattler Group
Scunthorpe United FC
Serge Ferrari
Serie B
Severfield
Sico Europe
Signature Fencing & Flooring
Siteco Beleuchtungstechnik
SMG Europe
Southend United FC
Sport Ireland
Sport Palace Tel Aviv
SSE Audio Group
Stadia & Venue Safety Surfaces
Stadion Energa Gdansk
Stechert
Tampere Hall
The Aegeas Bowl
The Dome Oldham Indoor Football
The Isla Gladstone Conservatory
The Jockey Club
The Stadium Consultancy
The Supreme Committee for Delivery & Legacy (Qatar 2022)
Thialf Stadium
Thorn Lighting
Ticketing3D
Tifosy
Tokyo 2020 Olympic Games OC
Tottenham Hotspur FC
Trafford Council
TSV München von 1860
US Bank Stadium
Vanguardia
Vector Foiltec
Verteda
Vision Accendo
VTB Arena CJSC
Warwickshire CCC
West Ham United FC
Wire and Sky
Wildfire London
WilsonOwensOwens
Wrenbridge
WSDG
Yorkshire CCC
Ready to join? Limited places available for the world's leading gathering of stadium design and construction professionals… Reserve your seat here.
What are people saying?
Thank you for a great conference, which gave us several potential suppliers for our new stadium
Janus Khyl Director, FC Helsingor
Everyone is so generous with their insights and knowledge.
Kirsten Lees Partner, Grimshaw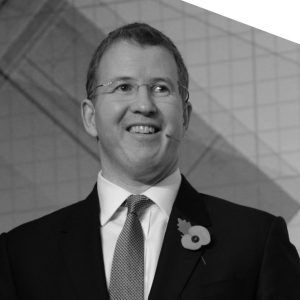 You get people from all over the world; architects from Brazil or the states, owners from clubs in Europe and design experts and project teams... and it's absolutely fantastic
Daniel Gidney Chief Executive, Lancashire County Cricket Club, UK
My colleague and I agreed it was one of the slickest, most professional events we have ever attended, well done to you and your team.
Jason Maher Director, Condy Lofthouse Architects
A fantastic couple of days. wonderfully organised. Slick and professional. A week later, people are still saying how good it was.
Patrick Donoghue Sales Director, Ferco Seating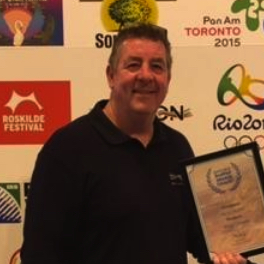 We'd heard good things about this conference so we thought we would just give it a go... we're very pleased we did and we're definitely going to attend the show next year
Gordon Bolton Managing Director, Bleep, UK