Daktronics were the latest industry supplier which proudly backed TheStadiumBusiness Design & Development Summit 2015, London 20-21 October.
We caught up with Daktronics after #TDS15…
Why did Daktronics sponsor TheStadiumBusiness Design & Development Summit 2015?
Daktronics have attended every Design & Development Summit since its conception and the fundamental reason is because it attracts a world-class audience that are either planning or developing a venue. It's as simple as that.
The delegates that attend are there to to engage, discuss and learn about the latest trends and innovations and this is the perfect audience for us.
The Summit is extremely unique as it's designed to generate two-way discussion, so it is the perfect platform for us to network with key decision makers in the industry.
We really enjoyed attending #TDS15, we don't go anywhere else.
What projects have Daktronics been working on recently?
Domestically, we've been upgrading the video boards at Twickenham in time for the Rugby World Cup Finals, we've been working on revamping the London Queen Elizabeth Park installing video displays into three of the venues: Velodrome, Tennis Centre, Hockey Centre and the Queen Elizabeth Olympic Park Stadium
Outside of the UK, we've been installing and supplying the video displays for the Baku Olympic Stadium in Azerbaijan and have installed the largest score boards in the world at the Everbank Stadium in Jacksonville, USA.
These are just a handful of projects that we have been working on, but it's fair to say we've been very productive over the last few years.
Looking ahead, what will Daktronics be focusing on?
The main aim at Daktronics is to be recognised as the most innovative, robust and reliable supplier of video displays. Subsequently, our clients know they are purchasing quality which is at the forefront of the industry. We want to help brands engage with their fans through our technology and that is what we'll be ensuring continues going forward.
Daktronics are working towards going forward is continuously innovating and ensuring we are considered the supplier of choice.
 To find out more information about Daktronics and their latest cutting edge technologies from around the world click here.

What are people saying?
Thank you for a great conference, which gave us several potential suppliers for our new stadium
Janus Khyl Director, FC Helsingor
Everyone is so generous with their insights and knowledge.
Kirsten Lees Partner, Grimshaw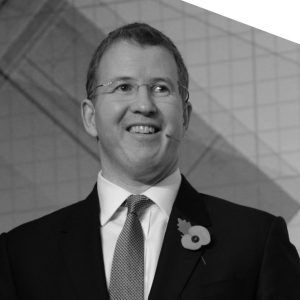 You get people from all over the world; architects from Brazil or the states, owners from clubs in Europe and design experts and project teams... and it's absolutely fantastic
Daniel Gidney Chief Executive, Lancashire County Cricket Club, UK
My colleague and I agreed it was one of the slickest, most professional events we have ever attended, well done to you and your team.
Jason Maher Director, Condy Lofthouse Architects
A fantastic couple of days. wonderfully organised. Slick and professional. A week later, people are still saying how good it was.
Patrick Donoghue Sales Director, Ferco Seating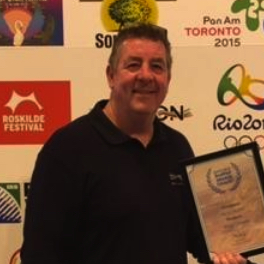 We'd heard good things about this conference so we thought we would just give it a go... we're very pleased we did and we're definitely going to attend the show next year
Gordon Bolton Managing Director, Bleep, UK