Amsterdam ArenA joined TheStadiumBusiness Design & Development Summit in 2015 and talked through details of the project which, at the time, was set to undergo a €50m renovation. Since then there have been some revolutionary new developments.
The Amsterdam ArenA was Europe's first multi-functional stadium when it opened in 1996, and on 14 August celebrates its 20th anniversary. We caught up with ArenA CEO, Henk Markerink, to see how the venue has remained at the forefront of the industry throughout this time, and what initiatives they have planned for the future.
Congratulations on almost 20 years of operations. Is the ArenA today essentially the same as when you first opened?
No, during this time we have already invested a lot to keep us up to standard and we haven't just been sitting still. In 2013 we invested €25m in the main building with new hospitality and congress facilities, escalators and elevators, the wifi network and 4G and a few years before we added escalators to the second ring. Recently, we closed the moat, added a few thousand seats and renewed the dressing room area. If we look back over the 20 years, we have invested around €50m in improvements to the building.
And what's next for the ArenA?
We have a new programme for the next 5 years with 2020 being our target – that's when the next Euros will come. The tournament will be played all around Europe including four matches here at the ArenA. The plan is to put a new shell around the whole stadium to allow us to widen the concourse behind the tribunes. We want to give fans much more space in both the first and second ring to allow for much better facilities like toilets, catering, merchandising – a proper space for supporters to enjoy and share together.
So, by widening this space we will make a new façade around the ArenA, one that will benefit the spectators and also incorporate solar panels to generate energy. Many of the seats in the stadium are still the originals, so we will also replace all the seats and invest in all the new facilities within the concourses.
What are your timeframes for the building work?
We will start with phase 1 on the East side opposite the Main Stand in a couple of months and that has to be ready by summer 2017. We will then start work on the North Stand that has to be ready by summer 2018, then the South Stand which will be ready by summer 2019, and finally the main West Stand will complete the ring before summer 2020 when the Euros will be held.
How will construction affect the day to day running and also the capacity of the ArenA during construction?
During construction all our events will continue as normal with no impact from the building works.
What is the projected cost of the renovation and how will it be funded?
The project is a major investment of around €60m, with funding being split roughly 50/50 – half being paid from the ArenA's own cashflow we have generated, and the other half from a mortgage. Our initial mortgage has been paid down from the beginning so we have some room there to add extra.
Who are the architects and other key partners on the project?
The design was done by ourselves in conjunction with a local architect, and we are currently talking to different contractors about the project. We hope to have these partners in place by August so that we can start work in September.
That's the building aspect, on the technology side we also have a whole programme to roll out that we have been working on with our partners from the Innovation Centre. We are also talking to others, for example the big breweries, to come up with new and exciting ways to serve beer.
* Meet Henk (and 60+ project delegations), exclusively at #TDS16 (31 Oct-2 Nov). Reserve your seat here.
To all our partners we have said that we are not happy anymore with the standard solution from the past, we want a new solution for the future. So we are challenging everyone, and it's a very interesting process because sometimes you get very innovative ideas from the small companies, when the bigger companies can be more conservative. So it's also about looking for innovation in start-ups and building our network.
You mention the Innovation Centre. What is it and how did it come about?
It all started back in 2006/07 when we started looking at our social and corporate responsibility and the first thing about that was our sustainability to people, the planet and profit. So we decided we needed a sustainability plan on energy, waste and water.
The city of Amsterdam is a shareholder in the ArenA and they also have a policy to invest in innovation, so they challenged us to be carbon neutral by 2015. We added solar panels to the roof, utilised wind energy and we joined the city's heating and cooling management project, and by 2015 we achieved our aim and became carbon neutral.
This gave both us and our partners an enormous boost. It meant we could say that if you really want something new and you go out to achieve it, you can get it using innovation. So we said let's continue with this philosophy because there are many other areas we can improve through innovation.
We set up the Innovation Centre two years ago as a specialist unit for new developments with our technology partners, who now include Huawei, KPN Telecom, Amsterdam Smart City, Microsoft, KPMG, the Dutch Research Institute, and recently Philips Lighting have joined as well. We now have a whole system in place that works towards set targets and goals, and one by one we see these projects coming to fruition.
Can you tell us more about these projects?
We have a number of different programmes we are working on within this group. One programme is looking at safety and security through crowd management and how new technology can make the stadium environment safer and more secure. Secondly we are looking at mobility and how we can use modern technology to navigate cars and people to improve the flows both into the stadium and back home. Thirdly, we are looking at how we can improve the fan experience within the stadium itself through smart phones and second screen solutions.
The fourth programme is looking at operational aspects, moving from a protocol-driven operation to a data-driven operation. For example, after an event we now clean all the toilets, but maybe 20% of them didn't get used. So we are looking at installing sensors around the stadium which will signal to us when they need to be cleaned, when they need maintenance, when they need to be painted, etc. The stadium will do what your new car does: telling you when you need to replace the oil or repair something.  It's all about doing your maintenance based on fact and data. With the internet we can connect all these systems to gather a huge amount of data and how we study and analyse this data is crucial for our future operations.
So the Innovation Centre acts as a laboratory for testing future stadium related technologies?
Yes, we see ourselves as one big laboratory trying out new things and when they work we apply them to the stadium. This is just the beginning, we don't know where we will end up and we have some trial and error, but the stadium is a really interesting laboratory both for us and our partners, and it also gives them an opportunity to use us as a showroom for their products. This is a new revolution, the digital revolution. We are only just at the beginning and I think this will have a huge impact on our whole operation in the future.
And you mentioned that Philips have recently joined as a new technology partner?
Yes, we have just signed a contract with Philips to change over all our lighting to LED, including the floodlights, and add dynamic lighting. We have also signed another contract with a big battery manufacturer which gives us 5 Megawatts capacity so that we can run the whole stadium for 3-4 hours when there is a match going on using just the batteries, and we can then recharge the batteries using the solar panels on the stadium ready for the next match.
We are looking at being totally self sufficient in energy, and also we can work together with our neighbours, businesses such as such as ING Bank, AMC Hospital and IKEA, who also have solar panels, to pool the power, store it, and exchange it in the energy grid when we need it most.
Meet Henk (and 60+ project delegations) and join the revolution, exclusively at #TDS16 (31 Oct-2 Nov). Reserve your seat here.
*Stadium Photo Credits: Soeters Van Eldonk architecten
What are people saying?
The Summit has again proven thought provoking, together with being an excellent networking event.
Craig Flindall Chief Operating Officer, Warwickshire CCC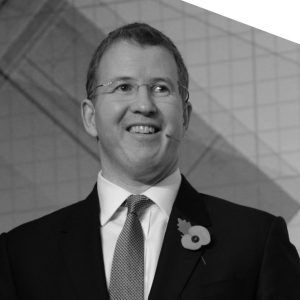 You get people from all over the world; architects from Brazil or the states, owners from clubs in Europe and design experts and project teams... and it's absolutely fantastic
Daniel Gidney Chief Executive, Lancashire County Cricket Club, UK
A fantastic couple of days. wonderfully organised. Slick and professional. A week later, people are still saying how good it was.
Patrick Donoghue Sales Director, Ferco Seating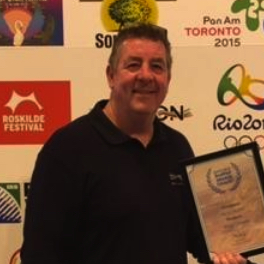 We'd heard good things about this conference so we thought we would just give it a go... we're very pleased we did and we're definitely going to attend the show next year
Gordon Bolton Managing Director, Bleep, UK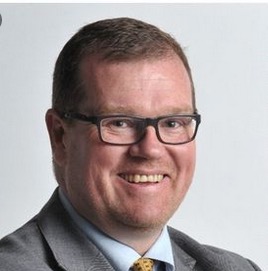 Very varied. Thanks for the opportunity to showcase the Aberdeen FC project.
Rob Wicks Commercial Director, Aberdeen FC
Everyone is so generous with their insights and knowledge.
Kirsten Lees Partner, Grimshaw