With news today that FC Barcelona has broken ground on its new training stadium, TheStadiumBusiness Design & Development Summit offers an exclusive tour and project briefing hosted by FCB's senior project team.

The new Nou Miniestadi, which will be named after legendary player and manager, Johan Cruyff, will serve as the centrepiece of Barcelona's Ciutat Esportiva training complex. The facility is expected to be built within 14 months.
Hosted by FC Barcelona's senior project team, on 27 November this year, the Summit's exclusive Espai Barça half-day site tour and project briefing will tour the extensive site, and update on progress of the 6,000-seater Johan Cruyff stadium, the revamped Camp Nou (106,000 capacity), the New Palau Blaugrana (12,500 arena), and expanded Barça campus, including museum tour and transfers.
To mark the ground-breaking ceremony, a clear plastic time capsule filled with a range of objects was placed in the ground on the stadium site. Objects included a signed football from the current first team and a small statue of Cruyff.
As well as being a training base for the first team, the stadium will serve as the home of Barcelona B, the Barcelona women's team and the U19 side.
The club announced in March that the stadium would be named after Cruyff, who passed away last year following a battle with lung cancer.
The ceremony was attended by Barcelona president Josep Maria Bartomeu, as well as members of Cruyff's family, including his widow, Danny.
The laying of the first stone on the stadium site was marked with a video depicting what the stadium will look like. Bartomeu said the date of the ceremony – 14/9/17 – was chosen in homage to Cruyff, who wore the number 14 and 9 jerseys during his playing career.
Jordi Moix, commissioner of the Espai Barca complex, said: "It is a special moment. The Johan Cruyff Stadium will have a capacity of 6,000 and will cost €12m. It will be inaugurated in 14 months. We would have liked it to be quicker but building a stadium is a long and laborious process. The stadium is an example of the work we have put in in the last few years and I invite you all to take part.
"There are a lot of us blaugranas and we have had differences but there is a common line which has made us strong. We have a strong heritage that links us to the land and it has allowed us to create the club we have today. The Johan Cruyff Stadium is an example of this."
Barcelona hosts this year's TheStadiumBusiness Design & Development Summit 2017 (27-28-29 November). Attendees of the Summit are invited to tour the new Johan Cruyff Stadium as part of our exclusive Espai Barça project briefing on 27 November. Registration here.

Registered attendees of #TDS17 can join the exclusive tour and project briefing with FC Barcelona's senior project team on 27-29 November. Register here with a free hotel night.
IMAGE: FC Barcelona/  Nationaal Archief
What are people saying?
Thank you for a great conference, which gave us several potential suppliers for our new stadium
Janus Khyl Director, FC Helsingor
Everyone is so generous with their insights and knowledge.
Kirsten Lees Partner, Grimshaw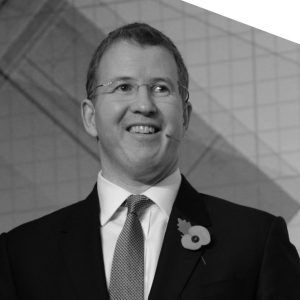 You get people from all over the world; architects from Brazil or the states, owners from clubs in Europe and design experts and project teams... and it's absolutely fantastic
Daniel Gidney Chief Executive, Lancashire County Cricket Club, UK
My colleague and I agreed it was one of the slickest, most professional events we have ever attended, well done to you and your team.
Jason Maher Director, Condy Lofthouse Architects
A fantastic couple of days. wonderfully organised. Slick and professional. A week later, people are still saying how good it was.
Patrick Donoghue Sales Director, Ferco Seating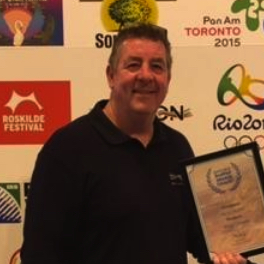 We'd heard good things about this conference so we thought we would just give it a go... we're very pleased we did and we're definitely going to attend the show next year
Gordon Bolton Managing Director, Bleep, UK