Fulham FC's Craven Cottage is the latest project to confirm its participation at TheStadiumBusiness Design & Development Summit 2015 in London.
On Wednesday 26th March, after a meeting of the Board of the Port of London Authority, the Club was granted a river works licence to enable it to progress with the development of its Riverside Stand.
Fulham received planning consent for this development in July 2013, subject to the licence being obtained. The Club is now in a position to commence with a projected timetable for the development.
One of the key considerations of the Port of London Authority in granting the licence is the Club's commitment to the opening up of the river walkway to enable it to be enjoyed by the local community and the general public for the first time in recent history.
Over the last few years, we have seen match attendances rise from 9,000 a game in 1997/98 to 25,700 today. For the last three seasons, we have been at capacity.
In that period, we have been improving the facilities at Craven Cottage but have now reached the limits of what we can do without major investment in the ground.
The new stand will bring benefits for fans and local residents. It will:
Substantially improve the visual appearance of the area
Provide a new riverside walk along the Thames, with facilities such as a riverside café open to the public
Help manage crowds on match days.
Alistair Mackintosh, CEO of Fulham Football Club said:
"This is extremely exciting news and we are all delighted with this outcome. Craven Cottage is synonymous with Fulham F.C and it is vital that the Club is given every opportunity to develop the facilities available to ensure that it can continue to prosper and compete, and remain at its home for the long term. I am confident that an increased capacity and major improvements to the facilities can help us deliver long term growth and self sustainability for this football club."
Want to meet the project? Join us in London (20-21 October) as we explore the future of sports venue design.
What are people saying?
Thank you for a great conference, which gave us several potential suppliers for our new stadium
Janus Khyl Director, FC Helsingor
Everyone is so generous with their insights and knowledge.
Kirsten Lees Partner, Grimshaw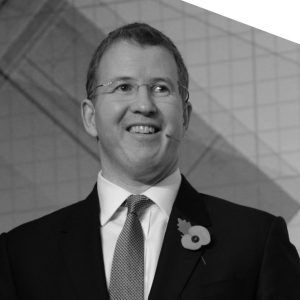 You get people from all over the world; architects from Brazil or the states, owners from clubs in Europe and design experts and project teams... and it's absolutely fantastic
Daniel Gidney Chief Executive, Lancashire County Cricket Club, UK
My colleague and I agreed it was one of the slickest, most professional events we have ever attended, well done to you and your team.
Jason Maher Director, Condy Lofthouse Architects
A fantastic couple of days. wonderfully organised. Slick and professional. A week later, people are still saying how good it was.
Patrick Donoghue Sales Director, Ferco Seating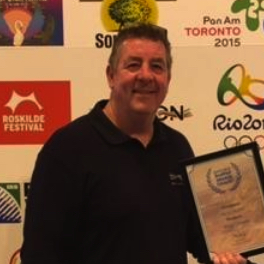 We'd heard good things about this conference so we thought we would just give it a go... we're very pleased we did and we're definitely going to attend the show next year
Gordon Bolton Managing Director, Bleep, UK