Little Caesars Arena uses INCONTROL's simulation software for safe & secure crowd management in its facility and surrounding congested neighborhood.
Detroit, USA – Little Caesars Arena
"For the multiple types of events that will occur at the Little Caesars Arena and the adjoining neighborhood, District Detroit, the safety and security team will be in an enhanced position to anticipate, plan, train, communicate and deploy staff to effectively and efficiently manage a safe environment for attendees, participants and staff." Said Richard Fenton, CSSP, Vice President, Corporate Security and Safety, Ilitch Holdings Inc.  Fenton further stated that, "the INCONTROL's simulation software was an intricate part of our Safety Act Certification preparation and application, by demonstrating our ability to develop effective safety/security plans."
BENEFITS FOR LITTLE CAESARS ARENA
Planning. The solution assists the planning team in developing and validating event and emergency plans, resulting in the identification of gaps in resources and training. Little Caesars Arena is able to simulate unlimited functional scenarios such as ingress, egress, crowd flow, evacuation and sheltering to experiment and explore various response options.
Training & Exercise. By using the simulator it helps the venue safety & security team, as well as their public safety partners to define appropriate roles and responsibilities, allowing them to customise training plans and sharing venue-specific needs with event staff and stakeholders. The solution runs the "What-IF" scenarios that can be encountered during any event and is intended to serve as a road map for them to continually make improvements. Finally, it allows them to visualise the response to plans, and helps the team SEE how to implement those plans.
Operations. The INCONTROL simulation software addresses operational needs such as estimating queue times and crowd flows, identifying resource requirements, maximising the effectiveness of signage and asset positioning, as well as optimising commercial areas and retail locations within a venue or event. By addressing these needs, operations and processes can be both tested and validated. Any data inputs can be presented on a visual representation of the Little Caesars Arena.
"Simulation allows us to visualise the risks and threats of crowd management and the designed procedures for all staff and first responders making it an exceptional tool for preparation, training and evaluation." Says, Johnny Jackson, Director, Corporate Security & Safety, Detroit Red Wings, Inc.
INCONTROL join TheStadiumBusiness Design & Development Summit 2016 as sponsors and will be on site to showcase their simulation software on 1-2 Nov. Register here to join the stadium industry leaders as they gather to deliver the next generation of stadium design.
What are people saying?
Thank you for a great conference, which gave us several potential suppliers for our new stadium
Janus Khyl Director, FC Helsingor
Everyone is so generous with their insights and knowledge.
Kirsten Lees Partner, Grimshaw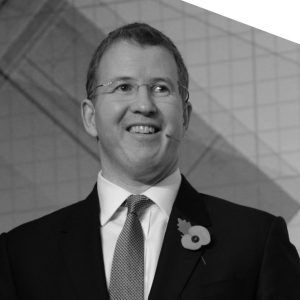 You get people from all over the world; architects from Brazil or the states, owners from clubs in Europe and design experts and project teams... and it's absolutely fantastic
Daniel Gidney Chief Executive, Lancashire County Cricket Club, UK
My colleague and I agreed it was one of the slickest, most professional events we have ever attended, well done to you and your team.
Jason Maher Director, Condy Lofthouse Architects
A fantastic couple of days. wonderfully organised. Slick and professional. A week later, people are still saying how good it was.
Patrick Donoghue Sales Director, Ferco Seating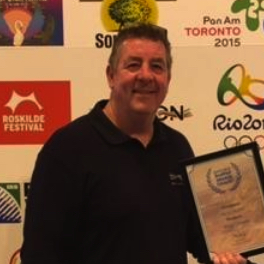 We'd heard good things about this conference so we thought we would just give it a go... we're very pleased we did and we're definitely going to attend the show next year
Gordon Bolton Managing Director, Bleep, UK