Uefa has announced that 19 members associations have put forward final bid dossiers for Euro 2020, with London and Munich set to compete for the showpiece package of the national team football tournament.
Redevelopment…
In September, the DFB announced that it would present Munich as a potential host city for Euro 2020 after discarding the rival candidacy of Berlin. Bayern Munich chief executive Karl-Heinz Rummenigge in January revealed plans to expand the capacity of the German Bundesliga club's Allianz Arena (pictured above) to 75,000. Rummenigge said that the move would be key to Munich's ambitions of staging games during Euro 2020. The Allianz Arena currently has a capacity of 71,137, although that is reduced to 67,812 for international games and those in Uefa competitions, due to standing restrictions. The stadium's capacity for international matches would need to be increased to more than 70,000 to land Euro 2020's semi-finals and final package.
Euro 2020 will be staged in 13 cities across Europe, following a decision taken by the Executive Committee of European football's governing body in January 2013. The matches will be split into 13 different packages, with 12 standard packages, including three group matches and one knockout round (round of 16 or quarter-finals), and one package for the semi-finals and the final.
A total of 32 member associations had expressed an interest in hosting the tournament by the first deadline of September 12, 2013. Uefa said it had received bid dossiers for the standard package from: Azerbaijan (Baku), Belarus (Minsk), Belgium (Brussels), Bulgaria (Sofia), Denmark (Copenhagen), England (London), FYR Macedonia (Skopje), Germany (Munich), Hungary (Budapest), Israel (Jerusalem), Italy (Rome), Netherlands (Amsterdam), Ireland (Dublin), Romania (Bucharest), Russia (Saint Petersburg), Scotland (Glasgow), Spain (Bilbao), Sweden (Stockholm) and Wales (Cardiff).
The race for the Final…
The race to land the showpiece hosting package for Euro 2020 was thrown wide open on Friday as the Turkish Football Federation (TFF) elected to withdraw its bid in favour of concentrating its efforts on landing the 2024 edition of the tournament. The TFF had put forward Istanbul as a candidate for Euro 2020. However, the TFF said it would rather host the entire competition than share it with other cities.
Turkey is the most noteworthy name amongst the 13 member associations to decide not to proceed with Euro 2020 bids. The others to drop out are: Poland (Chorzow/Warsaw), Portugal (Lisbon/Porto), Ukraine (Kyiv/Donetsk), Armenia (Yerevan), Croatia (Zagreb), Czech Republic (Prague), Finland (Helsinki), France (Lyon), Greece (Athens), Kazakhstan (Astana), Serbia (Belgrade) and Switzerland (Basel).
UEFA's point of view…
Commenting on the bidding process, Uefa president Michel Platini said: "We are extremely happy to have received so many bids to host Uefa Euro 2020. The 60th year anniversary edition of the tournament will be an historic one, with matches played in many European countries. By spreading the Euro across our continent, we will allow more fans from more nations to share in the excitement of hosting such a magical event. Member associations will also benefit greatly from this format, since more of them will be exposed to an elite tournament and have the opportunity to increase the development of football in their respective countries."
The final decision on the appointment of the 13 hosts of Euro 2020 will be taken by the Uefa Executive Committee on September 19 in Geneva.
Full story here.
Join stadium development projects from around the world this October at TheStadiumBusiness Design & Development Summit 2014 (Madrid, 29-30 October). Email us!
What are people saying?
Thank you for a great conference, which gave us several potential suppliers for our new stadium
Janus Khyl Director, FC Helsingor
Everyone is so generous with their insights and knowledge.
Kirsten Lees Partner, Grimshaw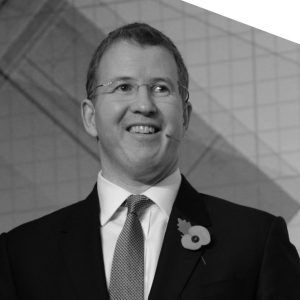 You get people from all over the world; architects from Brazil or the states, owners from clubs in Europe and design experts and project teams... and it's absolutely fantastic
Daniel Gidney Chief Executive, Lancashire County Cricket Club, UK
My colleague and I agreed it was one of the slickest, most professional events we have ever attended, well done to you and your team.
Jason Maher Director, Condy Lofthouse Architects
A fantastic couple of days. wonderfully organised. Slick and professional. A week later, people are still saying how good it was.
Patrick Donoghue Sales Director, Ferco Seating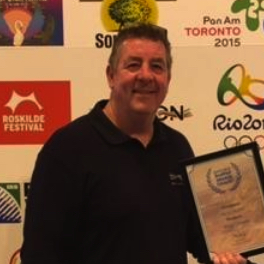 We'd heard good things about this conference so we thought we would just give it a go... we're very pleased we did and we're definitely going to attend the show next year
Gordon Bolton Managing Director, Bleep, UK