TheStadiumBusiness Design & Development Summit has become the world's largest gathering of project delegations involved in the design, construction, refurbishment and management of major sports venues.
With more than €10.5bn worth of construction already confirmed in attendance on 28-29 Nov in Barcelona, we present insight into some of the projects showcasing at the meeting.
Executive Vice President of Design & Development for International Speedway Corp, Derek Muldowney, will join the 2017 speaker line up to update on Phoenix Raceway's $178 million makeover, after construction began a few months ago.
Back in May, Racer reported that the first piece of steel installed – as part of a special ceremony for the project – featured a special message "Best Wishes from Daytona," signifying a symbolic passing of the torch from Phoenix Raceway's partner facility Daytona International Speedway, which also recently completed a significant redevelopment project – DAYTONA Rising.
azcentral reported on the features of the makeover to enhance the fan experience at the Avondale racetrack. Most notably:
The start and finish line will be moved to what is now Turns 1 and 2 and will be right in front of new grandstands.
The new infield promises an up-close experience to the racers, their cars and teams. It will feature a Fan Zone equipped with five new garages and opportunities for up-close watching of the drivers as they work on their cars prior to the race.
Fans will be able to watch drivers enter the pre-race drivers' meeting at "The Pits," dubbed by PIR as "amazing garage access sites." Fans can watch the meeting through a glass wall.
Current seating at the Bobby Allison Grandstand, located between Turns 1 and 2, is entirely benches. That will be replaced with individual 20-inch seats with armrests. Plus, a grandstand extension to the east will have a combination of 20- and 21-inch seats with armrests.
Grandstand seating capacity will be 45,000, down from the current 50,000.
The number of elevators at the new grandstands will be doubled to 10, in addition to new souvenir areas, bathrooms and restrooms.
The facility's 32 suites will be upgraded, and 19 more added.
The old grandstands will be demolished. For decades, fans in this section got a generous share of sun and glare, especially at sunset.
The new grandstands will face northeast, and the sun will set behind race watchers' backs.
More details can be found on azcentral's website here.
At TheStadiumBusiness Design & Development Summit, Derek will update an audience of senior figures on the project on 28-29 November, Barcelona. Registrations is open to join the Summit here.
Meet Derek (alongside 50+ stadium projects) at the Summit, 28-29 Nov, Barcelona. Register your place here.
What are people saying?
Thank you for a great conference, which gave us several potential suppliers for our new stadium
Janus Khyl Director, FC Helsingor
Everyone is so generous with their insights and knowledge.
Kirsten Lees Partner, Grimshaw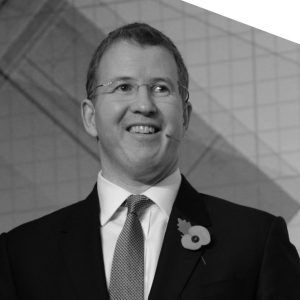 You get people from all over the world; architects from Brazil or the states, owners from clubs in Europe and design experts and project teams... and it's absolutely fantastic
Daniel Gidney Chief Executive, Lancashire County Cricket Club, UK
My colleague and I agreed it was one of the slickest, most professional events we have ever attended, well done to you and your team.
Jason Maher Director, Condy Lofthouse Architects
A fantastic couple of days. wonderfully organised. Slick and professional. A week later, people are still saying how good it was.
Patrick Donoghue Sales Director, Ferco Seating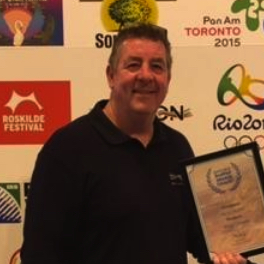 We'd heard good things about this conference so we thought we would just give it a go... we're very pleased we did and we're definitely going to attend the show next year
Gordon Bolton Managing Director, Bleep, UK