TheStadiumBusiness Design & Development Summit has become the world's largest gathering of project delegations involved in the design, construction, refurbishment and management of major sports venues.
With more than €10.5bn worth of construction already confirmed in attendance on 28-29 Nov in Barcelona, we present insight into some of the projects showcasing at the meeting.
We're delighted to welcome eSports Arena to the line up for 2017, ahead of opening Vegas' first global eSports destination early next year. Here's the latest from their website:
Allied Esports, the world's leading network of esports venues, andEsports Arena, announced plans for a new dedicated esports venue to be developed at Luxor Hotel and Casino. The new Esports Arena Las Vegas, scheduled to open in early 2018, will become the first permanent esports venue on The Strip and will be the center of Allied Esports' growing global network of esports properties spanning North America, Europe and China.
Esports Arena Las Vegas will combine the best of interactive entertainment and Las Vegas nightlife, and become the global epicenter for esports experiences. With design and programming contributions from Allied Esports' enterprises around the world, its North American arm Esports Arena will take the lead in bringing the Las Vegas concept to life. Naming rights opportunities for Esports Arena Las Vegas are also being considered.
"The new Esports Arena Las Vegas, scheduled to open in early 2018, will become the first permanent esports venue on The Strip"
"We have very ambitious expansion plans over the next two years, and when we realized that a location at Luxor was possible, we jumped at the opportunity to develop our flagship here," said Jud Hannigan, CEO of Allied Esports International. "Just as Yankee Stadium, Madison Square Garden and Wembley Stadium are considered their sports' most aspirational venues by players and fans alike, Esports Arena Las Vegas will be the iconic destination in esports and complement the city's incredible appeal, attracting video gaming competitors and fans from around the world."
Esports Arena is working with Luxor and renowned design firm YWS Design & Architecture to transform the space currently occupied by a 30,000-square- foot nightclub into a multi-level arena complete with a competition stage, LED video wall, telescopic seating, daily gaming stations, a robust food and beverage offering, and state-of- the-art streaming and television-quality production studios. The arena will provide a ready-to- go championship destination for tournaments, leagues and high stakes match-ups in a setting designed to deliver an unparalleled fan experience.
Niklas Rytterstrom, general manager of Luxor, said, "Our company is the leader in the entertainment industry and recognizes the exciting growth in esports. With this partnership, we will introduce a new experience to the market, once again elevating the city's vast entertainment offerings."
The Esports Arena brand launched in Santa Ana, Calif. in 2015 with the opening of North America's first dedicated esports facility. Since then, the company has created both an online and offline social andcompetitive gaming experience that has attracted game developers, sponsors and hundreds of thousands of players and fans from the many game communities to events in Santa Ana, and reached millions of viewers around the world with its live online broadcasts and post-produced content. The first step in its North American expansion was the announcement of Esports Arena Oakland last year, which will be opening its doors in the coming months.
"The company is planning to announce 10-15 Esports Arena locations in North America over the next few years"
Tyler Endres, co-founder and COO of Esports Arena, said, "Esports Arena Las Vegas will be the ultimate esports environment that people from around the world will strive to experience first-hand. The operation and programming will be unique, as the rest of our locations are very much driven to engage and support local communities, while here in Las Vegas we are developing an approach that will also create excitement for the millions of visitors who come to the city every year."
More on the project and video on the project on eSports Arena's website here.
Join the eSports Arena team (alongside 50+ stadium projects) at the Summit, 28-29 Nov, Barcelona. Registration here.
photo credits: eSports Arena, Allied Esports, YWS Deisgn & Architecture
What are people saying?
Thank you for a great conference, which gave us several potential suppliers for our new stadium
Janus Khyl Director, FC Helsingor
Everyone is so generous with their insights and knowledge.
Kirsten Lees Partner, Grimshaw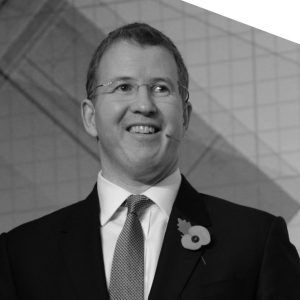 You get people from all over the world; architects from Brazil or the states, owners from clubs in Europe and design experts and project teams... and it's absolutely fantastic
Daniel Gidney Chief Executive, Lancashire County Cricket Club, UK
My colleague and I agreed it was one of the slickest, most professional events we have ever attended, well done to you and your team.
Jason Maher Director, Condy Lofthouse Architects
A fantastic couple of days. wonderfully organised. Slick and professional. A week later, people are still saying how good it was.
Patrick Donoghue Sales Director, Ferco Seating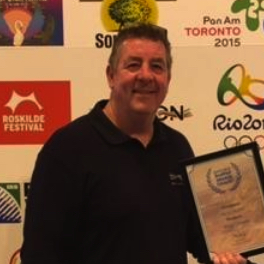 We'd heard good things about this conference so we thought we would just give it a go... we're very pleased we did and we're definitely going to attend the show next year
Gordon Bolton Managing Director, Bleep, UK