TheStadiumBusiness Design & Development Summit has become the world's largest gathering of project delegations involved in the design, construction, refurbishment and management of major sports venues.
With more than €10.5bn worth of construction already confirmed in attendance on 28-29 Nov in Barcelona, we present insight into some of the projects showcasing at the meeting.
Hertha BSC have today unveiled the results of a site analysis survey concerning the possibility of a new 55,000 capacity stadium.
Hertha BSC aim to build a footballing arena with 55,000 capacity in the Olympiapark by 2025. "Privately financed, and without impacting a listed landmark," explains club president Werner Gegenbauer at the presentation of a site analysis survey.
After being commissioned by the club, the architecture and planning office Albert Speer + Partner reviewed over 50 potential sites for a new stadium both inside and outside of the Berlin city boundary. The most important factors considered in this review were area, connections to public transport, local environment, public image, availability, development opportunities and risk of conflict.
Hertha is the last remaining club in the Bundesliga without their own football stadium. The capacity utilisation of the Olympiastadion is 64%, whereas the rest of the Bundesliga averages 92%. "In the Bundesliga world, which represents 95% of our matchday operations, the stadium is no longer sustainable and suitable in the long run," added Gegenbauer. "As a team and a medium-sized company, we do not want to carry the drawbacks of an ageing stadium that is too big."
The current rental agreement with the Olympiastadion runs out in 2025, and will remain Hertha's home ground until then. The club committee has come to an overwhelming understanding. An alternative to the proposed plans would see the club build a new arena in Brandenburg Park in Ludwigsfelde, nine kilometers south of the city border and 18 minutes on the train from Potsdamer Platz. The club has however decided that the Berlin State Federal Government will support the plans in the Olympiapark.
You can read the latest updates on Hertha's new stadium on the club's website, or join us at the Summit to meet the project team on 28-29 Nov, Barcelona. Register here.
What are people saying?
Thank you for a great conference, which gave us several potential suppliers for our new stadium
Janus Khyl Director, FC Helsingor
Everyone is so generous with their insights and knowledge.
Kirsten Lees Partner, Grimshaw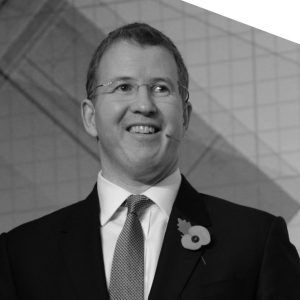 You get people from all over the world; architects from Brazil or the states, owners from clubs in Europe and design experts and project teams... and it's absolutely fantastic
Daniel Gidney Chief Executive, Lancashire County Cricket Club, UK
My colleague and I agreed it was one of the slickest, most professional events we have ever attended, well done to you and your team.
Jason Maher Director, Condy Lofthouse Architects
A fantastic couple of days. wonderfully organised. Slick and professional. A week later, people are still saying how good it was.
Patrick Donoghue Sales Director, Ferco Seating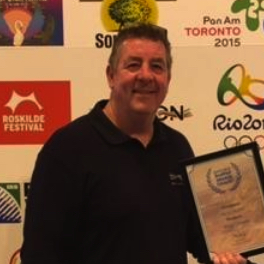 We'd heard good things about this conference so we thought we would just give it a go... we're very pleased we did and we're definitely going to attend the show next year
Gordon Bolton Managing Director, Bleep, UK