With just a couple of weeks to go until TheStadiumBusiness Design & Development Summit in Madrid, we take a look at Lord's Cricket Ground's €251 million project.
Robert Ebdon, Head of Estates at Marylebone County Cricket will be representing the project in Madrid. We caught up with him ahead of the Summit…
What made you want to come along to TheStadiumBusiness Design & Development Summit?
"It's a great opportunity to find out more about other redevelopment projects and to discuss the progress of our Masterplan for Lord's with others at the forefront of sports venue design."
Tell us a bit about your project… what are the plans?
"MCC's Masterplan for Lord's is scheduled to run from 2015 to 2027 and will see the Warner, Tavern, Allen, Compton and Edrich Stands rebuilt, together with office and hospitality accommodation. Work will start on the Warner Stand next year and the entire project will increase the capacity of Lord's to 32,000."
"The Masterplan commits the Club to ensuring that Lord's remains the finest cricket ground in the world, and, aside from improvements to facilities, the Masterplan reflects the importance placed on retaining the size of both the Main and Nursery Grounds, establishing individual, architecturally significant stands and maintaining the unique character of Lord's with gardens and trees."
How long have you been involved with the project for?
"I have been involved in the project for a year and it's a challenging but enjoyable one. I am an MCC Member and it's a great club to be a part of and work for. I'm looking forward to seeing this project grow over the coming years and I'll continue to do all I can to make it a success."
Are there any other projects you are looking to meet with and share at the Summit?
"There are plenty of football clubs attending so it will be interesting to discuss their processes with them. The expansion of Cheltenham Racecourse is also of great interest to us, but these are just a couple of examples. I'm sure we will learn a great deal from all the delegates."
What makes your project unique, and why?
"Lord's is known worldwide as the Home of Cricket and there is so much heritage and prestige here it's vital that we preserve that on this project. So in that sense there are other factors to consider when working on this than there are in the redevelopments of other sports stadia. Cricket has been played at this Ground for 200 years this year, and we must uphold its rich history."
What challenges have you encountered so far, and how have you overcome them?
"MCC has a membership of 18,000 so to get a consensus on almost any issue is not necessarily straight forward, and ground redevelopment has stirred a lot of passion in recent years and there have been lengthy debates on certain issues, such as which stands should be redeveloped first. We work closely with our members to overcome any issues that arise from such debates and are now set to move forward with this project."
What are people saying?
Thank you for a great conference, which gave us several potential suppliers for our new stadium
Janus Khyl Director, FC Helsingor
Everyone is so generous with their insights and knowledge.
Kirsten Lees Partner, Grimshaw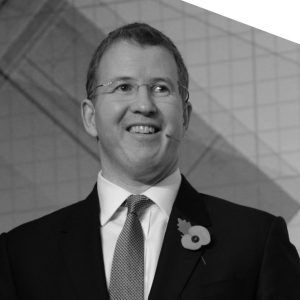 You get people from all over the world; architects from Brazil or the states, owners from clubs in Europe and design experts and project teams... and it's absolutely fantastic
Daniel Gidney Chief Executive, Lancashire County Cricket Club, UK
My colleague and I agreed it was one of the slickest, most professional events we have ever attended, well done to you and your team.
Jason Maher Director, Condy Lofthouse Architects
A fantastic couple of days. wonderfully organised. Slick and professional. A week later, people are still saying how good it was.
Patrick Donoghue Sales Director, Ferco Seating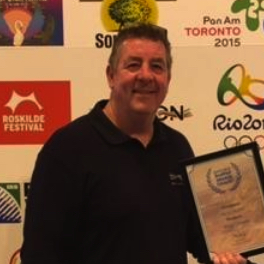 We'd heard good things about this conference so we thought we would just give it a go... we're very pleased we did and we're definitely going to attend the show next year
Gordon Bolton Managing Director, Bleep, UK