Real Madrid have unveiled a £330m redesign plan they hope will turn their Santiago Bernabéu ground into the best stadium in the world.
German architects GMP's design won the international tender and work will begin at the end of the season.
A new exterior will be built that includes a retractable roof and is due to be completed by 2017.
"We want to make the Santiago Bernabéu the best stadium in the world," said Real Madrid President Florentino Perez.
Reports in the Spanish media  suggest half the financing for the project would come from selling naming rights and half from a bond issue among Real members.
The current capacity of the Santiago Bernabéu is 85,454, however Real Madrid or GMP are yet to confirm whether the renovation will increase capacity.
We think it looks brilliant! What do you think? Tweet us your thoughts..
INTERESTED IN STADIUM DESIGN AND DEVELOPMENT?
Join us in Madrid, the home of Santiago Bernabéu for our 2014 edition ofTheStadiumBusiness Design & Development Summit.
TheStadiumBusiness Founder Ian Nuttall confirmed that the 2014 edition would be held at in October 2014 in Madrid, Spain; home of the Santiago Bernabéu stadium (pictured), one of the world's most famous and prestigious football clubs.
"TheStadiumBusiness team and I are delighted to be taking our next Design and Development Summit to Madrid," said Nuttall.
"The Santiago Bernabéu Stadium has an exceptionally rich history and an exciting redevelopment project ahead which will define it as one of the most modern football venues in the planet. We look forward to taking next year's delegates up close and personal to this historic stadium, in addition to providing a comprehensive international programme."
THESTADIUMBUSINESS DESIGN & DEVELOPMENT SUMMIT 2014 WILL BE HELD IN MADRID FROM 29-30 OCTOBER 2014. FULL EVENT AND PROGRAMME DETAILS WILL BE PUBLISHED IN THE COMING WEEKS.
What are people saying?
Thank you for a great conference, which gave us several potential suppliers for our new stadium
Janus Khyl Director, FC Helsingor
Everyone is so generous with their insights and knowledge.
Kirsten Lees Partner, Grimshaw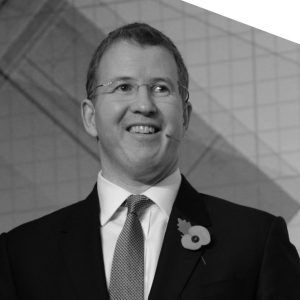 You get people from all over the world; architects from Brazil or the states, owners from clubs in Europe and design experts and project teams... and it's absolutely fantastic
Daniel Gidney Chief Executive, Lancashire County Cricket Club, UK
My colleague and I agreed it was one of the slickest, most professional events we have ever attended, well done to you and your team.
Jason Maher Director, Condy Lofthouse Architects
A fantastic couple of days. wonderfully organised. Slick and professional. A week later, people are still saying how good it was.
Patrick Donoghue Sales Director, Ferco Seating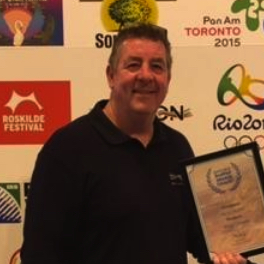 We'd heard good things about this conference so we thought we would just give it a go... we're very pleased we did and we're definitely going to attend the show next year
Gordon Bolton Managing Director, Bleep, UK