After the event we caught up with Andre Leitáo, Business Development, Bosch Security Systems, proud sponsor of TheStadiumBusiness Design & Development Summit (20-21 October), London.

Why did Bosch sponsor TheStadiumBusiness Design & Development Summit 2015?
"Following previous experiences at TheStadiumBusiness Design & Development Summit we really enjoyed it and I wanted to continue to expose Bosch to the industry and get far more involved. At the event I got to network with industry experts, suppliers and ultimately prospective customers. This was extremely beneficial for Bosch and has helped us learn and generate more opportunities in what is an exceptionally exciting period for Bosch."
What have Bosch been working on in recent years?
"We have been working closely on engineering solutions with specific integrations for stadiums from certifying the bowl audio for evacuation according to EN 54 norms, ticketing, fan engagement and optimising operations and we are capable of tailoring individual requirements accordingly."
How can Bosch help?

"We have a very broad range of security systems options which we have been successful with for a number of years, such as retractable roofing, security cameras including our newest Ultra High Definition range and not forgeting the audio solutions with our market leader brands Electro-Voice and Dynacord. The great benefit of working with us [Bosch] is it enables stadiums to get all the best technological solutions made specifically for this market, all from the same source, enabling venues to offer a unique family experience and opening up a wide-range of potential market opportunities."
What's happening in the coming years?
"Our main aim going forward is integrating and connecting everything digitally together! By doing this it will optimise energy consumption and facilitate much easier lifestyles for consumers."
"So for example, a Bosch smart washing machine can be fully integrated with a dryer informing it of the size of the load and the subsequent setting the dryer needs to be on to get the job done."
"But, for a stadium the possibilities are endless, ranging from ticketing, to fan engagement to the club shop and so on. It will be fully personalised and integrated to the specific customer."
"This type of integration and connectivity is a revolution and we're at the forefront of it. It's an incredibly exciting time going forward."
 To find out more information about Bosch and their latest cutting edge security systems click here.
What are people saying?
Thank you for a great conference, which gave us several potential suppliers for our new stadium
Janus Khyl Director, FC Helsingor
Everyone is so generous with their insights and knowledge.
Kirsten Lees Partner, Grimshaw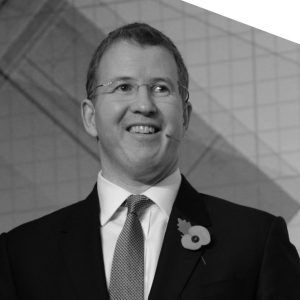 You get people from all over the world; architects from Brazil or the states, owners from clubs in Europe and design experts and project teams... and it's absolutely fantastic
Daniel Gidney Chief Executive, Lancashire County Cricket Club, UK
My colleague and I agreed it was one of the slickest, most professional events we have ever attended, well done to you and your team.
Jason Maher Director, Condy Lofthouse Architects
A fantastic couple of days. wonderfully organised. Slick and professional. A week later, people are still saying how good it was.
Patrick Donoghue Sales Director, Ferco Seating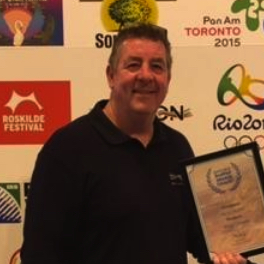 We'd heard good things about this conference so we thought we would just give it a go... we're very pleased we did and we're definitely going to attend the show next year
Gordon Bolton Managing Director, Bleep, UK