With only a week to go until TheStadiumBusiness Design & Development Summit kicks off in London, UK (20-21 October), we have our latest attendance update and the list just keeps on getting bigger!
Take a look at our latest attendance list below (it's a long list):
Abdt Partnership
ACF Fiorentina
ACS Production
AECOM
AEG Europe
AFL Architects
Airsculpt
Albania FA
Amsterdam ArenA
Architect
Arsenal FC
AS Roma
Atlanta Braves
Auditel
Aviva Stadium
Avon Barrier
AWAREMANAGER
Barco
Barrow AFC
Belle Vue Speedway
Beyond 90
BHD
Bosch Rexroth
Bosch Security
Brentford FC
Bristol Sport
Broadcast Solutions
BuroHappold Engineering
Cambridge United FC
Canadian Premier League T20
Cedar Group
CENO Membrane Technology
Christal Management
Circuit of Wales
City of Bruges
City of York Council
Club Atlético De Madrid
Cockram
Crailsheim Merlins
Creative Artists Agency
Crusaders FC
Crystal Palace FC
D.A.S. Audio
Daktronics
Daytona International Speedway
EMSEAL Joint Systems
Everton FC
Exterity
FC Barcelona
FFR
Forest Green Rovers
Fulham FC
Gaming International
Gardiner & Theobald
Gdansk Tourist Organisation
Geoquip
Glasgow City Ladies FC
Green4Solutions
Harlequin FC
Harman
Heads of the Valleys Development Company
Hilton Worldwide
HOK
Home Affairs Bureau
Horizon Resourcing
IDOM
International Centre for Sport Security (ICSS)
Irish FA
iWireless Solutions
KPMG
KSS Architects
LA LIGA
Langan International
Lanik
Lord's County Cricket Club
Leicester Community Sports Arena
Levy Restaurants
LG Electronics Europe B2B Subsidiary
Liberty Stadium
Lindner
Liverpool FC
Logipix
London Irish
Maffeis Engineering Spa
MANICA Architecture
Marylebone Cricket Club
Meyer Sound
Miami Dolphins
Mike Crossley Consult
MOAD
Momentum Transport Planning
Movement Strategies
NBA
NEC UK
New York City FC
Nowofol
Olympiastadion (Olympic Stadium Helsinki)
PACIFA decision
Pfeifer
PGE Arena
Pop Up Power Supplies
Populous
Prateam Architects
Q-railing Europe GmbH & Co
Q-railing UK
Queens Park Rangers FC
RDS Arena
Redaelli
Rider Levett Bucknall
Riedel Communications
S.V.Zulte Waregem
Scotcomms Technology Group
Scunthorpe United FC
Serge Ferrari
Serie B
SHH Architects & Interior Designers
ŠK Slovan Bratislava Futbal
SkiData
Sound Technology
Southampton FC
Spidercam
Sport Palace Tel Aviv
Sports Investment Partners (SIP)
SPS Terraces
Stadion Feijenoord
Stechert
Supreme Committee for Delivery & Legacy (Qatar 2022)
Swansea FC
Tampere Central Arena
The Ageas Bowl
The Jardine Engineering Corp
The Jockey Club
The Parker Company
The Stadium Consultancy
Thorn Lighting
Ticketing3D
Tifosy
Tottenham Hotspur FC
TransStadia Technologies
Turkey Ministry of Sport
UAB Kauno Arena
UK Trade & Investment
Van Wagner Sports & Entertainment
Vanguardia Consulting
Vector Foiletc
Verteda
Victoria Falls Cricket Ground
VTB Arena
West Australian Football Commission
West Ham United FC
Wire & Sky
Wrenbridge
WSDG
York Community Stadium
SEE YOU IN LONDON!
What are people saying?
Thank you for a great conference, which gave us several potential suppliers for our new stadium
Janus Khyl Director, FC Helsingor
Everyone is so generous with their insights and knowledge.
Kirsten Lees Partner, Grimshaw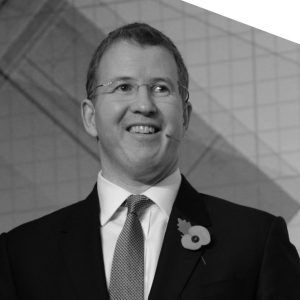 You get people from all over the world; architects from Brazil or the states, owners from clubs in Europe and design experts and project teams... and it's absolutely fantastic
Daniel Gidney Chief Executive, Lancashire County Cricket Club, UK
My colleague and I agreed it was one of the slickest, most professional events we have ever attended, well done to you and your team.
Jason Maher Director, Condy Lofthouse Architects
A fantastic couple of days. wonderfully organised. Slick and professional. A week later, people are still saying how good it was.
Patrick Donoghue Sales Director, Ferco Seating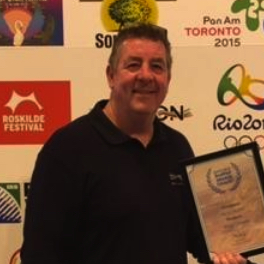 We'd heard good things about this conference so we thought we would just give it a go... we're very pleased we did and we're definitely going to attend the show next year
Gordon Bolton Managing Director, Bleep, UK