With just 2 weeks to go until TheStadiumBusiness Design & Development Summit we caught up with Canadian Premier League T20 Chairman, Roy Singh about attending the Summit (20-21 October).
Since the conception of T20 Cricket in 2003, this format of the game has achieved widespread success and paved the way for the Indian Premier League (IPL) to become one of the most watched sports in the world. This significant rise in T20 has not gone unnoticed and Canadian Premier League T20 Chairman, Roy Singh, aims to emulate the successes of the IPL in Canada. However, Roy has devised unprecedented plans that are set to revolutionise the game by constructing the world's very first in-door cricket stadium.
Meet the project…
This is the first purpose built stadium with a fixed roof, proposed for cricket. Its simple shell is truly unique, iconic and is distinct from any other stadia in the world. The large structure touches the ground at its four corners and symbolises the idea of the entire cricket world playing in one unique venue.
Talking about attending and speaking at TheStadiumBusiness Design & Development Summit: "I've heard about the event for some time now and I've always wanted to attend, so I'm delighted to be able to in London" said Roy.
"I'm hoping to generate global recognition for cricket infrastructure in Canada and make Canada recognised as a up and coming cricketing nation. But, I'm also really looking forward to meeting and listening to other stadium projects from around the world and learn from these projects."
Cricket in Canada…
Currently, Canada is not sanctioned to play Test matches and whilst they are licensed to play One Day International (ODI) matches, it's only allowed in a few grounds.
In addition, the popular format of T20 cricket is only played in a recreational format for 3 months per year in Canada.
"As most people know, Canada is cold and our summer is only 3 months long. Therefore, getting the correct conditions to play cricket can be difficult, but with an indoor stadium this suddenly raises the opportunity for the game to be played all year round."
"This is just the start. Our vision is for in-door stadiums to revolutionise the game in North America and beyond."
Moving forward…
Cricket in Canada is still emerging and as a result this proved the biggest challenge to acquire the necessary funds to complete the project
Because of the emerging nature of cricket in Canada, this represented the biggest challenge to acquire the necessary funds to complete this project. "Without doubt the two most challenging issues we faced were locating the land to build the stadium and financing the project" said Roy.
"We have a final $10m in financing to raise in order to launch the league. To achieve this we have decided to sell a 45% stake in the CPLT20."
"In addition to finalising the financial aspects, we are close to acquiring the land we want to build on, either Brampton or Niagara Falls, Ontario."
"It's an extremely exciting period at the moment and I'm really looking forward to talking about it at TheStadiumBusiness Design & Development Summit in London."
Join us in London (20-21 October) to listen to Roy's revolutionary plans and meet 60+ stadium projects, only at TheStadiumBusiness Design & Development Summit.
What are people saying?
Thank you for a great conference, which gave us several potential suppliers for our new stadium
Janus Khyl Director, FC Helsingor
Everyone is so generous with their insights and knowledge.
Kirsten Lees Partner, Grimshaw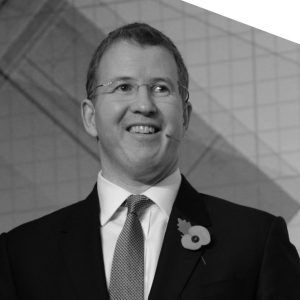 You get people from all over the world; architects from Brazil or the states, owners from clubs in Europe and design experts and project teams... and it's absolutely fantastic
Daniel Gidney Chief Executive, Lancashire County Cricket Club, UK
My colleague and I agreed it was one of the slickest, most professional events we have ever attended, well done to you and your team.
Jason Maher Director, Condy Lofthouse Architects
A fantastic couple of days. wonderfully organised. Slick and professional. A week later, people are still saying how good it was.
Patrick Donoghue Sales Director, Ferco Seating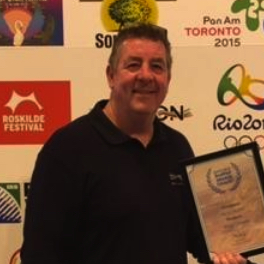 We'd heard good things about this conference so we thought we would just give it a go... we're very pleased we did and we're definitely going to attend the show next year
Gordon Bolton Managing Director, Bleep, UK