Are you in the business of stadium design and redevelopment? Do you supply the stadium construction and fit-out market?
TheStadiumBusiness Design and Development Summit provides the perfect platform for you to enhance your client base, explain your approach to the market and to better understand the industry's key trends.
Here's the latest sign-ups:
Bosch
According to preliminary figures, roughly 290,000 associates generated sales of €48.9 billion in 2014, and applied for some 4,600 patents worldwide, with the strategic goal to deliver innovations for connected life.
Bosch offers a wide range of products and solutions to effectively manage stadiums during both normal commercial operations and large events, such as concerts and games. Its security and communication systems promote the best fan experience through safe and sound technologies. Its drive and control technology (architecture in motion) provides a complete range of hydraulic, pneumatic, electronic and mechanical solutions for movable roof, turf and grandstands. Its heating systems can be your partner for energy-efficient heating and hot-water solutions. Its energy and building solutions can be efficient energy services for your properties.
When you choose Bosch as a supplier of products and solutions for entertainment facilities, you can be assured cutting-edge technologies from a global provider. True to our company slogan "Invented for life," our products and solutions are designed with our customers in mind. As a leading global supplier of technology and services, Bosch understands that professionals need to be able to rely on their industry partners for technical expertise and innovative thinking.
Barco
Barco LiveDots provides large screen LED video display systems for giant screens, scoreboards, fascia, field-side perimeter and digital signage applications, as well as creative video displays for façade dynamic video surfaces. Next to that, Barco can also provide control room solutions for security and crowd control, next to projection systems for conference centres, press lounges and digital signage systems for digital way finding, food courts, ticket offices, loges and other public areas.
In short, Barco can be the sole supplier of any visualization systems a modern stadium or venue nowadays require to maximize fan experience and above all, to maximize profitability of the venue far beyond sport events.
Barco's LED displays are known for their image quality, scaling capabilities, HD broadcast coverage, reliability, colour accuracy and user friendly operations. Existing for over 75 years and mastering this technology for over 20 years with successful installs in major stadiums and venue all over the world, including Wembley Stadium, UK, Juventus Stadium ITA (in partnership with Sony), Dubai Swimming Pool UAE, Abu Dhabi Yas Marina International Circuit UAE, Indian Jaypee International Circuit IND, Capetown Greenpoint Stadium (RSA) and many, many others.
Daktronics
From humble beginnings, Daktronics grew to become the world leader in LED digital display systems and today, sets the market standards for customised digital display systems.
During the journey, we haven't forgotten where we came from. From our CEO on down, we guarantee our employees will put you first.
With offices world-wide, Daktronics has had more than 13,000 video capable installations, satisfying customers around the globe.
With more than 550 engineers, we continually invest millions of dollars into researching and developing our display products. In 2014 alone, we invested $23 million into our cutting-edge technology.
Mobile Media Content
At a range of sports stadia and cultural venues, spectator obstructions caused by pillars or safety barriers not only detract from the fan experience, but also cause serious transparency issues during the purchasing process for both ticketing companies and venue management (fan relocation to a new construction venue).
To solve this problem, Mobile Media Content (MMC) has developed Transfer3D & Ticketing3D, a first-of-its-kind 3D visual tools that enable end users to virtually sit in any seat of a venue and check the view before purchasing a ticket or buying a season pass.
PACIFA decision
PACIFA decision is a 6-year old European company which creates and develops innovative solutions to help venue Managers in their daily work.
We work in staff optimisation and crowd control and are linked to ticketing, access control and cctv. Our groundbreaking 3D technologies allow reduced operational costs while improving ticketing and hospitality revenues.
We are 20 team-mates fully dedicated to permanently upgrading our existing tools and inventing new ones to always be on the cutting-edge of innovations. Our various origins and partnerships allow us to manage up to 9 languages (French, English, Spanish, Portuguese, Italian, German, Slovakian, Polish and Russian) because our willingness is to be in direct contact with your own managing teams; in order to work closely together in a friendly and collaborative way, instead of being a basic supplier.
Our existing references are our best ambassadors to testify our product works and it is worth the investment!
You can find more information on our website www.pacifa-decision.com or follow us on Twitter @PACIFAdecision.
Pop Up Power Supplies
There when you need it, hidden when you don't!
Pop Up Power supply retractable service units that provide electricity, water and air supply to public spaces ranging from historic sites and market places to town squares, parks and sports stadiums.
Due to their retractable nature, our units can be used in a variety of places that require subtlety and the ability to disappear when not required. They offer possibilities for more varied uses, giving stadiums new life long after their planned functions.
We've worked with clients up and down the country, providing efficient, sympathetic utility solutions in busy public areas.
Stechert
Seats for all over the world! Founded in 1954, Stechert's comfortable stadium and arena seats can be found in the Berlin Olympic Stadium as well as in numerous host stadiums of the Football World Cups in Germany, South Africa and Brazil.
From the body shape adapted shell seat to the foldable design-awarded heatable and cooling VIP seat, Stechert offers a complete portfolio of innovative solutions. Manufacturing at three specialized German company sites the family-run company strongly relies on its high in-house production depth.
Besides seating for sports venues Stechert supplies chairs and tables for offices and commercial areas as well as for university auditoriums and theatres.
Want to showcase your solutions?
A limited number of exclusive sponsorship and exhibition opportunities are available for TheStadiumBusiness Design and Development Summit 2015.
For an exhibitor & sponsor information pack please contact our Conference Director Angelina Tennino via Email or telephone her on: +44 (0)208 133 5226.
What are people saying?
Thank you for a great conference, which gave us several potential suppliers for our new stadium
Janus Khyl Director, FC Helsingor
Everyone is so generous with their insights and knowledge.
Kirsten Lees Partner, Grimshaw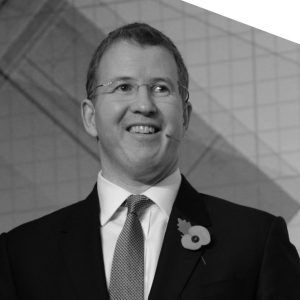 You get people from all over the world; architects from Brazil or the states, owners from clubs in Europe and design experts and project teams... and it's absolutely fantastic
Daniel Gidney Chief Executive, Lancashire County Cricket Club, UK
My colleague and I agreed it was one of the slickest, most professional events we have ever attended, well done to you and your team.
Jason Maher Director, Condy Lofthouse Architects
A fantastic couple of days. wonderfully organised. Slick and professional. A week later, people are still saying how good it was.
Patrick Donoghue Sales Director, Ferco Seating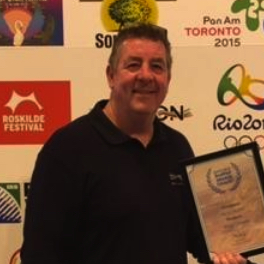 We'd heard good things about this conference so we thought we would just give it a go... we're very pleased we did and we're definitely going to attend the show next year
Gordon Bolton Managing Director, Bleep, UK