The 6th annual Design & Development Summit kicked off today (27 Nov, Barcelona) with some exclusive icebreaker events for delegates who had travelled from across the globe.
First up, FC Barcelona's Espai Barça project team hosted our tour and project briefing. Visiting the Johan Cruyff construction site, moving to the interactive museum and stadium bowl, before a private project briefing at Conference HQ.
Over the day we heard from William T Mannarelli, Director Àrea Patrimonial, Espai Barça, Steven Wilbrenninck, Construction Manager, Àrea Patrimonial, Espai Barça and John Rhodes, Senior VP – International Sport for HOK, whilst viewing the project models, and exploring the Nou Camp.
Our kickoff day finished with the international Welcome Reception at Conference HQ, sponsored by those brilliant guys at d&b audiotechnik. Stadium professionals from more than 30 countries made some new contacts, and took the chance to get reacquainted with old friends, whilst enjoying a few drinks.
We couldn't be more excited to discuss, debate and decide the next generation of stadia with such an impressive group of professionals tomorrow. Make sure you get some sleep, you don't want to miss any of it!
Huge thank you to FC Barcelona for hosting a fantastic tour, and to d&B audiotechnik for a brilliant drinks reception
What are people saying?
Thank you for a great conference, which gave us several potential suppliers for our new stadium
Janus Khyl Director, FC Helsingor
Everyone is so generous with their insights and knowledge.
Kirsten Lees Partner, Grimshaw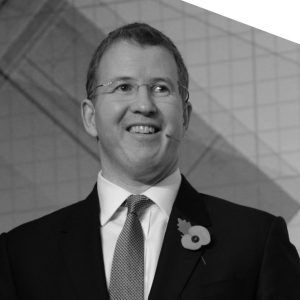 You get people from all over the world; architects from Brazil or the states, owners from clubs in Europe and design experts and project teams... and it's absolutely fantastic
Daniel Gidney Chief Executive, Lancashire County Cricket Club, UK
My colleague and I agreed it was one of the slickest, most professional events we have ever attended, well done to you and your team.
Jason Maher Director, Condy Lofthouse Architects
A fantastic couple of days. wonderfully organised. Slick and professional. A week later, people are still saying how good it was.
Patrick Donoghue Sales Director, Ferco Seating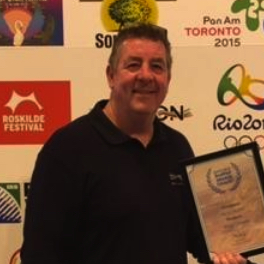 We'd heard good things about this conference so we thought we would just give it a go... we're very pleased we did and we're definitely going to attend the show next year
Gordon Bolton Managing Director, Bleep, UK