TheStadiumBusiness Design & Development Summit 2016 will kick off with a full day of technical tours on 31 Oct as part of our Merseyside Derby. Delegates will meet the project teams and tour both Anfield's stunning new grandstand and Goodison Park's new makeover. Today, we update on the latest developments for Everton.
With the close of the 2015/16 season, a period of downtime has begun for fans and players. For Goodison Park's operations team, however, the work has just begun, as they embark on 'some of the most challenging close-season projects the club has ever taken on'.
When play resumes on 13 Aug, fans will be welcomed for the first time to The Sir Philip Carter Park Stand and the Howard Kendall Gwladys Street End – "two of the greatest Evertonians of all time" proclaimed Chairman Bill Kenwright.
Last month we reported the announcement from Everton that the revamp project was to go ahead, as Condy Lofthouse Architects submitted the proposed visuals to Liverpool City Council showing, amongst cladding designs to both ends of the Main Stand and a new cladded tower construction, large LED lettering reading 'Goodison'
The images also propose a full stadium 'graphics wrap' around three of the stands seeing the Grand Old Lady clad in royal blue.
Plans for the concourse include displaying fans' personal messages, to complement traditional club images, stories and songs – with an unveiling planned for the Espanyol game next week. The hospitality lounges have seen some makeovers, including a free-to-members Wi-Fi upgrade and a new access control and data collection system will be in place to improve entrance and loyalty schemes.
There will be also be new disbaled toilets, low counters and changing facilities later in the year under the Changing Places project, led by the first Premier League appointed Diasbility Access Officer – Michelle Kirk. This ties in with the club's commitment to achieve the Advanced Award for Equality and Diveristy, after gaining Intermediate status earlier this year.
JOIN THE GOODISON PARK TOUR & MEET THE PROJECT TEAM HERE
The Operations and Neighbourhood teams have also been busy making improvements; No. 23 will become home to the Fan Based Services team, no. 25 will house Everton in the Community, no. 41 an adult life-skills centre and the club have offered exterior restoration funding to a number of local properties.
The new Community Hub on Spellow Lane, due in October, is one of the biggest developments to include public facilities such as a Social Enterprise café, an artificial football pitch, a Teen Zone for local teenagers, a Family Zone, counselling areas, training and meeting rooms, and a health and well-being studio.
Everton and the Liverpool Echo yesterday reported Denise Barrett-Baxendale, Director at Everton Football Club, and the project lead for these initiatives as commenting: "Clearly it's been a very busy summer for our Stadium, Operations, IT and Neighbourhood teams. And while that's nothing new, this year's been particularly challenging, but also very exciting!"
"Every summer we look to improve the stadium facilities for our fans ahead of that first whistle being blown. This year our work has extended to outside the stadium and to a number of projects that we know will make a real impact in our local area."
"We know we play an important part in our community, not just on matchdays but each and every day of the year."
"I hope people will see that through the work we have started on Goodison Road and the development of the Community Hub, we are making positive improvements, not just to the built environment, but through initiatives that will help local people in their day-to-day lives.
"I'm really grateful to my teams who have worked tirelessly over the summer and to the local businesses and residents who have worked with us. It's been a lot of work – and we're not done yet- but we all know it will be well worth it when it's all complete!"
Join us as on a full access tour of Goodison Park and meet the project team (alongside 60+ other global project delegations). Reserve your place today and receive 2 free hotel nights (saving over £200).
Original article here.
What are people saying?
Thank you for a great conference, which gave us several potential suppliers for our new stadium
Janus Khyl Director, FC Helsingor
Everyone is so generous with their insights and knowledge.
Kirsten Lees Partner, Grimshaw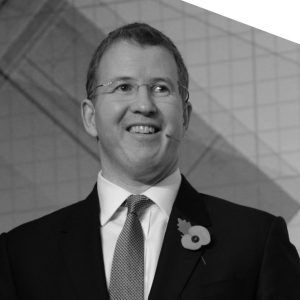 You get people from all over the world; architects from Brazil or the states, owners from clubs in Europe and design experts and project teams... and it's absolutely fantastic
Daniel Gidney Chief Executive, Lancashire County Cricket Club, UK
My colleague and I agreed it was one of the slickest, most professional events we have ever attended, well done to you and your team.
Jason Maher Director, Condy Lofthouse Architects
A fantastic couple of days. wonderfully organised. Slick and professional. A week later, people are still saying how good it was.
Patrick Donoghue Sales Director, Ferco Seating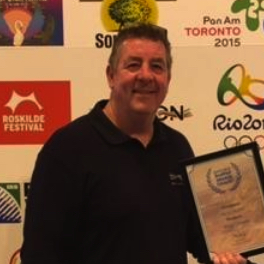 We'd heard good things about this conference so we thought we would just give it a go... we're very pleased we did and we're definitely going to attend the show next year
Gordon Bolton Managing Director, Bleep, UK