TheStadiumBusiness Design & Development Summit has grown to become the world's leading gathering of project teams involved in the design, development, construction and refurbishment of major sports venue facilities globally.
For 2017, we welcome Matei Georgescu Paquin to the speaker line up on 28-29 November, Barcelona. Matei Georgescu Paquin is Director of Moment Factory's Paris office, where he oversees the Canadian multimedia and entertainment studio's European presence. As its dedicated Producer, he spearheaded the development of a cutting-edge unified digital entertainment infrastructure at the U Arena in Nanterre, France: the largest and most versatile performance venue in Europe.
Moment Factory is the experiential partner of the U Arena, a new state-of-the-art 40,000-seat closed-roof sports and entertainment destination, signed by architect Christian de Portzamparc and located at the heart of Paris' La Défense business district.
Inaugurated in October by The Rolling Stones, the new home of France's famed Racing 92 rugby club is also a multi-purpose sports and entertainment complex in the La Defense business district of Paris. But it's clear that sports takes a back seat to the concert calendar with the business plan targeting more than 25 concerts a year. With this entertainment schedule in mind, leading global experiential design and  production studio Moment Factory unleashed the multidisciplinary talents of its 300+ staff to conceive, implement and operate an unprecedented range of multimedia features within the domed building.
Download Full Programme Preview
From opening day on, the studio will oversee the deployment of a new generation of content and activations designed to seize the public imagination. A wide range of content including interactive programming will anchor the venue's visual identity, energize home games for the popular Racing92 Rugby team and offer a high-profile platform for activating strategic partnerships with iconic brands including PepsiCo, Boulanger, Natixis and Clarins. Moment Factory is looking forward to programming some of the most varied and innovative
entertainment experiences available anywhere, for years to come.
Moment Factory's creative and interactive content strategies offer U Arena's fans an unforgettable, unified visitor experience while enjoying the venue's world-class sports, entertainment and special events.
From its striking exterior façade through the U Arena's impressive concourses and VIP spaces to the interior bowl's groundbreaking projection-mapping system, the arena is equipped with the latest advances in experiential programming and technology.
Thanks to U Arena's highly reconfigurable seating arrangements, events can take maximum advantage of the scaleability and versatility of the in-house multimedia systems. U Arena will quickly establish itself as one of the most multifunctional and adaptable entertainment venues in the world.
With an uncanny understanding of the cultural zeitgeist, Matei's work is informed by his award-winning background in interactive design. He brings a holistic approach to stakeholder relations, defining projects' strategies while delivering on-time and within budget to foster immersive audience experiences that inspire awe and wonder.
Hear more from Matei, alongside a world-class speaker line up at the Summit, 28-29 Nov, Barcelona. Register here.
Download Full Programme Preview
What are people saying?
Thank you for a great conference, which gave us several potential suppliers for our new stadium
Janus Khyl Director, FC Helsingor
Everyone is so generous with their insights and knowledge.
Kirsten Lees Partner, Grimshaw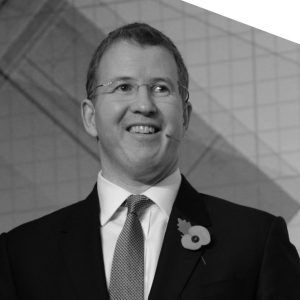 You get people from all over the world; architects from Brazil or the states, owners from clubs in Europe and design experts and project teams... and it's absolutely fantastic
Daniel Gidney Chief Executive, Lancashire County Cricket Club, UK
My colleague and I agreed it was one of the slickest, most professional events we have ever attended, well done to you and your team.
Jason Maher Director, Condy Lofthouse Architects
A fantastic couple of days. wonderfully organised. Slick and professional. A week later, people are still saying how good it was.
Patrick Donoghue Sales Director, Ferco Seating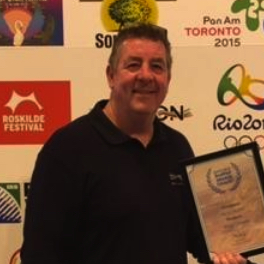 We'd heard good things about this conference so we thought we would just give it a go... we're very pleased we did and we're definitely going to attend the show next year
Gordon Bolton Managing Director, Bleep, UK