For the sixth edition of the world's leading stadium design and development meeting on 28-29 November in Barcelona, industry leaders will be exploring new directions in VIP, premium and hospitality.
What are some of the emerging key trends in stadium design and development? How will these impact future project costs and timelines? Our speakers will offer expert insight.
Club Wembley recently opened the latest exclusive members' facility at Wembley Stadium in London, in the form of the One Twenty Club.
In Barcelona, we are thrilled to welcome Ros Robinson, Head of Marketing at Club Wembley and Debbie Brant, Associate Director at KSS to the stage to tell us more.
Ros has 20+ years' experience working in sport and entertainment.  Her early career involved working in Formula One creating guest experiences for global brands such as Philip Morris, MasterCard and Vodafone. She has also worked extensively across Football, mainly with the UEFA Champions League. Her experience lies in the creation of guest experiences and specific hospitality suites and lounges, having done so globally through either Formula One or football. Ros is currently Head of Marketing for Club Wembley, Wembley Stadium's exclusive members club providing guaranteed access to some of the largest sporting and entertainment events in the UK.
Debbie is a major creative force at KSS with extensive sports and hospitality experience. Debbie leads the creative interior design team on a number of KSS' high profile sports venue projects including Anfield Stadium, Twickenham Stadium and Amex Community Stadium.
She believes in the practice ethos of understanding client values as the means of generating ideas, and is a strong team player who enjoys collaboration with architectural colleagues, brand consultants, contractors and suppliers. Her natural sense of style, attention to detail and ability to communicate her ideas means she is widely respected by clients and consultants alike.
Download Full Programme Preview
Their presentation will explore the designs for One Twenty, the most prestigious hospitality experience within Club Wembley at Wembley Stadium. Specific focus will be placed on the transformation to the guest experience, unique design features, delivering the next era of exclusivity and setting a new benchmark in sports hospitality.
Guests entering the new facility will pass through a sculptural oversized angular canopy before ascending an illuminated staircase, past a double storey oak-panelled wall. The lounge area has been designed to be 'evolutionary', with features including small furniture clusters and swivelling chairs.
The bar area is the stand out feature for its scale and presence, with a spectacular brass chandelier that floats up to the exposed petrol ceiling. Members can relax with an expertly created drinks menu in the intimacy of the bar surrounded by magnificent décor. In the restaurant, small private dining 'rooms' have been created through dividing banquette screens and booths. It has fine dining, and a menu created by Michelin star chefs with the best ingredients championing and enhancing current seasonal produce in the ultimate culinary experience.
KSS, which worked with Club Wembley on the project, said: "Refurbished by Portview Fit-Out, One Twenty is the finest offering from Club Wembley delivering a unique concept unseen in sport, providing the next era of luxury and subtle extravagance."
Want to hear more about Wembley's most prestigious hospitality experience? Register for the Summit (28-29 Nov, Barcelona) and meet Ros, Debbie and a world-class speaker line up. Book your place here.
Download Full Programme Preview
What are people saying?
Thank you for a great conference, which gave us several potential suppliers for our new stadium
Janus Khyl Director, FC Helsingor
Everyone is so generous with their insights and knowledge.
Kirsten Lees Partner, Grimshaw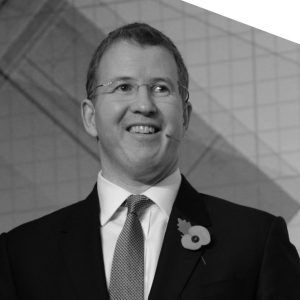 You get people from all over the world; architects from Brazil or the states, owners from clubs in Europe and design experts and project teams... and it's absolutely fantastic
Daniel Gidney Chief Executive, Lancashire County Cricket Club, UK
My colleague and I agreed it was one of the slickest, most professional events we have ever attended, well done to you and your team.
Jason Maher Director, Condy Lofthouse Architects
A fantastic couple of days. wonderfully organised. Slick and professional. A week later, people are still saying how good it was.
Patrick Donoghue Sales Director, Ferco Seating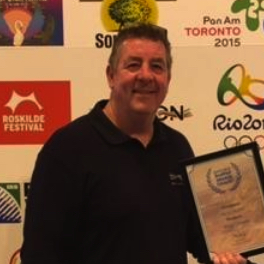 We'd heard good things about this conference so we thought we would just give it a go... we're very pleased we did and we're definitely going to attend the show next year
Gordon Bolton Managing Director, Bleep, UK