Our annual TheStadiumBusiness Design & Development Summit (30 November – 02 December, Wembley) is set to host an outstanding audience of senior figures from the world's most successful stadium projects, alongside the industry's finest and most innovative product and service suppliers.
Here's an extract of who's joining us:
CEO, Peterborough United FC
CEO, Leyton Orient FC
CEO, Como 1907 FC
Commercial Manager, Peterborough United FC
CEO, Saracens
CEO / Group Commercial Director, Richmond Ground Athletic
Commercial Director, Bristol Rovers FC
Chief Executive, Jockey Club Racecourses
Club Secretary & Associate Director, Rochdale AFC
Commercial Director, Silverstone Circuits
Co-Founder, Charcoal Blue
Commercial Director, Aberdeen FC
Vice President, Colo Colo FC
Commercial Director, Modulek
Commercial Manager, Landways Management
Commercial Partnerships, Marylebone Cricket Club (MCC) Lord's
Head of Operations, Levy Restaurants (Compass)
Head of Commercial, Ospreys
Head of Commercial, The O2
Commercial Manager, Cardiff City FC
Enterprise Sales Director UK & EU, Aisle Labs
Director, Cox Architecture
Associate Director, Robert Bird Group
Commercial Manager, Peterborough United FC
Head of Operations, Silverstone Circuits
Vice President, HKS Architects
Infrastructure Strategy & Development Manager, City Football Group
Managing Director, YTL Arena
Director, Wire and Sky
Customer Solutions Manager, SkiData Access Control
Venue Design Specialist, BuroHappold Engineering
Project Development Manager, Fulham FC
President, Colo Colo FC
Operations Director, Lancs Cricket
Fire Safety Director, National Sport Base
Business Analyst, Chrysalis Global
Principal, The Stadium Consultancy
Director of Finance & Development, SEC (Scottish Event Campus)
Owner, Kronman Associates
Head of Commercial, Connacht Rugby
Bus Dev Director, Booking Protect
Head of Communications, YTL Arena
Director, M-E Engineers
Head of Sports Development, Savills
Business Development Manager, Curtins Construction
Divisional Director, Mclaren Group
Operations Manager, Lancs Cricket
Design Director, Thornton Tomasetti
Senior Client Services Manager, Beyond 90
Technical Director, DSI [Distributor Systems International]
LED Business Development Manager, Europe, Samsung Electronics
Associate, Rider Levett Bucknall
VP Property & Facilities – Europe, Live Nation
Director, CryoAction
Group Director, Strategic Partnerships, Mclaren Group
Director, Concept Group
General Manager – Catering, Celtic FC
Regional Manager, Redaelli
Director, WilsonOwensOwens
Technical Director, Curtins Construction
Head of Infrastructure (City Football Group), Manchester City FC
Consultant, PTI Consulting
Sales Manager, Daktronics
Business Development Manager, Daktronics
Assistant, Cagliari Calcio
General Manager Architectural Sales, Q-Railing
Operations Director, Mclaren Group
Senior Manager Business Development, Wireless Infrastructure Group
Development Manager, Crystal Palace FC
CEO, Catenda
Construction Lawyer, Gateley
Director of Operations & Protocol, Girona FC
Operations Director, Arsenal FC
Director, Commercial, Bluerock Sports & Entertainment
Partner, Charcoal Blue
Head of Real Estate, Paris St Germain FC
Head of Business Development, LiveStyled
Enterprise Architect, Arsenal FC
Marketing Manager (UK), Tripleplay Services
Associate Director, Trivandi Major Project Consultants
Consultant, RP Global / The Russell Partnership (UK)
Director, Construction Engineering Discipline Leader, Robert Bird Group
Head of European Marketing, Daktronics
Fan Engagement & People Access, SkiData Access Control
Business Development Manager – Installed Sound, Sound Technology
Senior Key Account Management, SkiData Access Control
Director, Cuesko
Contracts Director, Portview Fit-Out
Director, AFL Architects
Project Manager, Paris St Germain FC
Head of Communications, Content & Community, Surrey County Cricket Club (The Kia Oval)
Associate – Sports & Events, Rider Levett Bucknall
Business Unit Manager, Grupo Cobra
Business Segment Manager – Events, SkiData Access Control
VP International Operations, Daktronics
Business Development Executive, BuroHappold Engineering
Business Development Manager, Q-Railing
LEED Green Associate, Senior Associate, Project Manager, HOK
Director, Walter P Moore
Partner, Core Five
Business Development Manager, Yitu
Consultant, The NAV | 365 People
Infrastructure & Estates Director, Leicester City Football Club
Planning Lawyer, Gateley
Venue Director, RFU Twickenham
Associate Director, Vanguardia Consulting
Senior Vice President, European Project Development, Legends
Director, Ramboll
CEO, Maffeis Engineering
Business Development Manager, Sir Robert McAlpine
Senior Director, Premium Seating, The O2
Media & Marketing Manager, Southend United FC
Global Sports Sector Director, BuroHappold Engineering
Global Support, Bosch Rexroth AG
Estimating Director, Portview Fit-Out
Architectural Assistant, FWP Frank Whittle Partnership
Partner, Arnecke Sibeth
Technical Director, National Sport Base
Vice President, Sales & Business Development, UROS Group
Managing Director, PTI Consulting
Director, OPS Structures
Board of Directors Member, Al Ahly SC
Financial Advisor, Kagoshima United FC (The good bankers)
Director, Neill Woodger Acoustics and Theatre Design IPW
Director, Restaurant Design Associates
Director, IPW…
Business Development Assistant, Curtins Construction
Head of Hopitality & Sales, Everton FC
International Sales Manager, Daplast
Director, Crowd Dynamics
International Regions, Daktronics
Business Manager – YITU Technology, Yitu
Head of Commercial Development, Fulham FC
Director, Business Development and Data, UROS Group
Technical Director, Paris St Germain FC
Director of Commercial Projects (UK), Levy Restaurants (Compass)
Head Of Commercial, Southend United FC
Solutions Sales Specialist, HP Inc (Hewlett Packard)
Senior Sports Consultant, HOK
Head of Sports & Entertainment EMEAR, Cisco Systems
Stadium Director, Gloucester City AFC
Head of Partnerships & Hospitality, M&S Bank Arena / ACC Liverpool
COO, XLNT Operations
General Stadium Manager, Celtic FC
Associate Director – Structures , AECOM
Application Engineer EMEA, Harman Professional
Managing Director / Head of Development Planning, Momentum Transport Planning
Strategy, Creativity & Innovations Director, Forward Associates
Development Manager, YTL Arena
Leader of Major Projects Eurasia, RWDI
Senior Business Development Manager, Harman Professional
Partner, WilkinsonEyre
Director of Partnerships, YTL Arena
Event & Project Manager, Lancs Cricket
Marketing Assistant, BMT
Managing Director, Concept Group
Finance Director, Crystal Palace FC
Senior Principal & UK Director, Thornton Tomasetti
Manager, City of Kawasaki
Application Sales Engineer, Redaelli
Chairman, Movement Strategies
Partner, Hoare Lea
General Manager, SSE Audio Group
Director, Hadron Consulting
Director, The Ageas Bowl (Rose Bowl plc)
Executive Director, City of Kawasaki
Hospitality Sales Manager, Manchester United FC
Director Events & Venues, The Sports Consultancy
Senior Consultant, IPW…
Infrastructure Growth Lead, Wood
Director, Momentum Transport Planning
Director, Turner & Townsend Project Management
Director, Portview Fit-Out
COO, XLNT Operations
Keen to join them? Registration is open! Add your name to the list here.
What are people saying?
Thank you for a great conference, which gave us several potential suppliers for our new stadium
Janus Khyl Director, FC Helsingor
Everyone is so generous with their insights and knowledge.
Kirsten Lees Partner, Grimshaw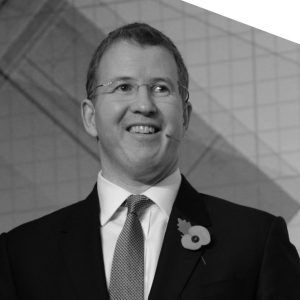 You get people from all over the world; architects from Brazil or the states, owners from clubs in Europe and design experts and project teams... and it's absolutely fantastic
Daniel Gidney Chief Executive, Lancashire County Cricket Club, UK
My colleague and I agreed it was one of the slickest, most professional events we have ever attended, well done to you and your team.
Jason Maher Director, Condy Lofthouse Architects
A fantastic couple of days. wonderfully organised. Slick and professional. A week later, people are still saying how good it was.
Patrick Donoghue Sales Director, Ferco Seating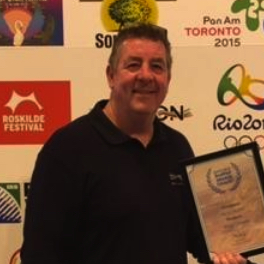 We'd heard good things about this conference so we thought we would just give it a go... we're very pleased we did and we're definitely going to attend the show next year
Gordon Bolton Managing Director, Bleep, UK