Taking the stage at TheStadiumBusiness Design & Development Summit 2016, Francis Casado, Business Development Manager, Mobile Media Content, will be talking about how MMC's 3D Digital Venue Platform is aiding global sports clubs with interactive venue management solutions, detailing specifically how MMC assisted Atlético de Madrid move operations from Vicente Calderón to their new stadium.
Digital environment in the Sports & Entertainment industry is no longer a luxury factor but a necessity for the operational success of a venue. For any stadium management and operations team, the challenges have grown in magnitude over the years, alongside the major goal of having a stadium filled to its capacity throughout the season. These now include exploiting all online and offline resources to be equipped with advanced innovative solutions to aid in generating new revenue channels, optimising resources and delivering the most cost efficient fan experiences. Keeping these facts in mind, Spain's third most successful professional football club, Atlético de Madrid decided to move bases from stadium Vicente Calderón to their new stadium, to meet growing fan expectations and give them the best interactive experience.
Maintaining their previous successful record of aiding professional sports clubs such as Manchester City FC and the Rugby Football Union in their processes of interactive venue management and season member relocation, MMC decided to extend its full support to help Atlético de Madrid achieve their goal of providing an ultimate fan experience.
MMC's 3D Digital Venue platform enabled Atlético de Madrid to locate seats with visual restrictions pre-construction, which helped the Atlético de Madrid project team to improvise their final finishing and control these problems. This enabled cost savings for the club by tackling the reworks that would have been needed post construction, avoid fan disappointment and complaints and improvise overall fan experience by eliminating all seats with restricted visuals.
Alongside, MMC created a fully online process dedicated to relocating season card holders from stadium Vicente Calderón to the new stadium. The online process had the capability to display the view from their new seat in an interactive experience for the fans. This idea allowed the relocation to proceed and complete, even before the new stadium construction was finished, thus allowing the club to operate at 100% since its opening day, not to mention the income generated beforehand by the renewal of season tickets.
Mr. Fernando Fariza (Director of Operations – Atlético Madrid) explained his experience collaborating with MMC:
"Mobile Media Content provided us with a more accurate digital visualisation of the situation in our stadium, it certainly helped us to understand minute design details that could improve the visibility from seats and the fans would appreciate this. On the other hand the transfer of the season card fans has been very fluid. I have been very happy with the performance of the tool and certainly the next phase would involve benefitting from the capabilities' of MMC's 3D Digital Venue tool in selling tickets and making it available to our sponsors for an excellent innovative activation"
Francis Casado is one of the founders of Mobile Media Content (Ticketing3D) that revolutionised 3D Digital Venue Management for the sports and stadiums sector. Francis has formed his career around the application of 3D Technology and Virtual Reality for various sectors. A true entrepreneur, skilled in the domains of visualising and pursuing new innovative business opportunities, creating, coaching and leading teams; Francis has led MMC-Ticketing3D from the front, bringing in a vivid clientele and multiple accolades in fields of innovation and growth from all around the world.
Hear more on MMC's work with Atlético Madrid and meet 60+ stadium projects on site in Manchester 31 Oct-2 Nov. Register here.
What are people saying?
Thank you for a great conference, which gave us several potential suppliers for our new stadium
Janus Khyl Director, FC Helsingor
Everyone is so generous with their insights and knowledge.
Kirsten Lees Partner, Grimshaw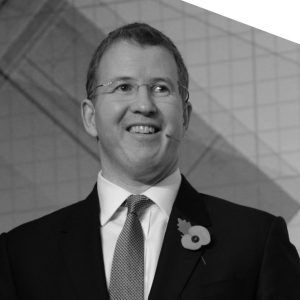 You get people from all over the world; architects from Brazil or the states, owners from clubs in Europe and design experts and project teams... and it's absolutely fantastic
Daniel Gidney Chief Executive, Lancashire County Cricket Club, UK
My colleague and I agreed it was one of the slickest, most professional events we have ever attended, well done to you and your team.
Jason Maher Director, Condy Lofthouse Architects
A fantastic couple of days. wonderfully organised. Slick and professional. A week later, people are still saying how good it was.
Patrick Donoghue Sales Director, Ferco Seating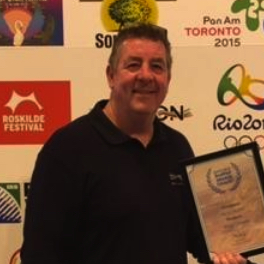 We'd heard good things about this conference so we thought we would just give it a go... we're very pleased we did and we're definitely going to attend the show next year
Gordon Bolton Managing Director, Bleep, UK