After the Halloween treat of 'The Merseyside Derby' and visits to Premier League giants Everton and Liverpool on Monday, the Summit took delegates back along the M62 to Emirates Old Trafford for a day of top-level networking and industry insight.
Spectator experience and engagement emerged as a key theme over the day's sessions and, as TheStadiumBusiness founder Ian Nuttall outlined in his introduction, Emirates Old Trafford in Manchester is an ideal case study for the "hybrid" approach required by stadium operators keen to broaden their horizons.
According to Lancashire County Cricket Club chief executive Daniel Gidney, ideas have been absorbed from the entertainment, hospitality and corporate sectors, with Emirates Old Trafford hosting the likes of Rihanna and Beyonce in recent months – the perfect warm-up acts ahead of #TDS16!
Ahead of the game
Manchester's use of sports facilities as a vehicle for infrastructural change pre-dates pretty much everywhere else, with initial discussions over the strategy having started way back in the late 1980s, according to Sir Howard Bernstein, Manchester City Council's chief executive.
In the opening keynote address, Bernstein revealed how the city "has bedded sport and culture into the wider strategic plan for the city".
The City of Manchester Stadium – now known as Etihad Stadium – is a shining example, having been built for the 2002 Commonwealth Games before a seamless transition to become the home of Premier League club Manchester City.
"I still think the 2002 Commonwealth Games and the 1992 Barcelona Olympics are, pound for pound, the two best examples of event legacy," Bernstein said. "Facilities that create long-term and sustainable change have to connect with their communities."
Besiktas spirit
Community support was a key concern for Istanbul-based Super Lig football club Besiktas JK during the development of Vodafone Arena.
With the prospect of hosting matches at nearby stadia off the table due to ancient local rivalries, Besiktas had to play its 'home' matches some two hours away at the Olympic Stadium during construction.
Realising that the move would test fans' patience, Besiktas ensured that supporters were a part of the journey, from asking them to select the stadium logo to inviting them to write letters and "wishes" to be placed into the ground's foundations.
The 'Building with Besiktas Spirit' campaign also featured players and stadium workers in TV advertisements, according to the club's chief marketing officer, Umut Kutlu.
However, there were numerous other obstacles to building a new stadium on the site of its old ground – not least a lack of support from the government, which insisted that trucks could only remove rubble between 11pm and 6am.
Increasing the capacity to more than 40,000 whilst being "respectful to the surroundings", which include the historic Dolmabahce Palace, required the pitch to be lowered 10m below sea level, with the banks of the Bosphorus just 30 metres away, bringing about fresh archaeology issues, while the exterior adopted a 'colosseum' style with pillars.
The interior itself is a wonder of technology. Turkey's first 'smart' stadium has superfast WiFi and 4G connectivity, as well as 3,000 interactive screens, 300 of which are embedded into VIP seats, allowing premium customers to order food and even check traffic updates.
Happily, Besiktas' efforts to keep fans onside paid dividends. Stadium income has increased 10-fold since the opening in April on the back of a 200-per-cent increase in attendance. As a knock-on effect, club merchandise sales have also doubled.
'Fun and games'
Contrastingly, for the new National Football Stadium in Belfast, Northern Ireland national team and Linfield FC games continued to be played during the redevelopment phase, providing a different set of challenges.
"We liaised constantly with the construction team to put in place four-hour windows when parts of the ground could be transformed from a construction site into a live-event destination, with additional flooring, fencing and barriers," National Football Stadium director Louise Doyle said.
In a refreshingly honest presentation, Doyle acknowledged that the "fun and games" of the rapid turnaround times paled into insignificance when a crack unexpectedly appeared in the part-built West Stand, which had to be demolished and rebuilt as a result.
"You should always have contingency plans," she added. "We had to move the fans to the East Stand, where we worked day and night on plumbing, electrics and signage for the next game.
"We communicated with fans throughout. Thankfully humour prevailed and lots of them turned up to the game in high-vis vests and hard hats."
The name's Roberts – John Roberts…
Northern Ireland will hope to be at the next Fifa World Cup in Russia, and AFL Architects director John Roberts offered an entertaining take on the challenges of working in the country and region.
Like James Bond, Roberts was driven in a blacked-out 4×4 deep into a forest to seal the deal for FK Kuban's new stadium.
However, there were murkier times ahead – and not just when Roberts' printed designs of the project were seized by jumpy Russian airport security staff before his flight back to Manchester.
"Nyet – or 'no' – is a word I became familiar with," he said.
A convoluted hierarchical structure, unrealistic planning applications and a fiercely strict list of contractual requirements, including a meeting in Krasnodar every 10 days, were just some of the headaches for AFL.
It didn't help that the local administration had not considered transport plans surrounding the proposed 45,000-seat venue, while getting the contract signed off proved extremely difficult, with officials wary of taking personal responsibility.
"When you're working overseas you need to understand the local culture and social structures," Roberts said.
"It's not what you know, it's who you know, but as long as you deliver on the contract, they pay."
The development ultimately failed to materialise due to political issues, but that has not stopped AFL from continuing to work on numerous other projects in the region and beyond.
Purple love
It's been a smoother journey for the Minnesota Vikings NFL American football franchise, which has enjoyed five wins out of five since opening its new $1.1bn (£900m/€1bn) US Bank Stadium.
According to Tanya Dreesen, the Vikings' vice-president of partnership activation and special projects, integrating commercial partners into the stadium so they straddle the line between 'sponsor' and 'supplier' has been mutually beneficial.
"Each partner has its own gate, club or plaza and it was important for us to challenge them to find ways of integrating their product or service into the stadium," she said.
The use of transparent ethylene tetrafluoroethylene (ETFE) in the roof provides an "outdoor feel in an indoor stadium" thanks to ample sunlight hours.
Two huge Daktronics video boards are also situated low down behind each end zone in place ofpotential seating areas, but allowing fans to enjoy a second-screen experience without losing sight of the game.
However, Dreesen insisted that the core game experience has not been sacrificed for technology.
"We had to resist over-designing the experience," she said. "At some point fans will put down their cellphone and watch the game."
Bowled over
A fascinating session led by MANICA Architecture president David Manica and director Aaron Fletcher about the science of seating bowls grabbed the attention of the audience after lunch, leading to numerous questions from the floor.
Manica explained that the "perception" of the distance to the field of play – including factors such as the height and angle of the seat, as well as its proximity to the front row – is more important than "actual distance".
He added: "People always think that bowls are the same, but they differ greatly and the real challenge is to make the venue seem smaller. We do this by starting at the back and working your way in, rather than the other way round – which is something many other design firms do.
"If you can pull everyone closer to the pitch without compromising comfort you will make it more intimate and improve the atmosphere."
Sweet dreams
The hotel integration challenge – a popular topic at last year's Summit – was revisited in the day's final session, with Stuart Robertson, group commercial director at Ageas Bowl in Hampshire, explaining how the addition of a Hilton hotel on site has "insulated" the club's core cricket business.
Hotel-driven non-matchday revenues are projected to account for about half of the site's turnover by 2019, with an 18-hole golf course also set to open next year.
Celia Geyer, senior director of architecture and design for Europe at Hilton Worldwide, said that it is possible to streamline costs through such a partnership.
"Delivery areas can be shared between the stadium and hotel so it becomes one entity," she said.
Next year, the new £15m Hilton Garden Inn Emirates Old Trafford will open with 150 rooms, replacing the former Old Trafford Lodge, which has been operated by the club for 16 years. Daniel Gidney of Lancashire CCC added that such a capacity is a "sweet spot" for attracting larger conferences.
Anfield roar
Atmosphere has rarely been a problem at Liverpool's Anfield stadium over the years but it is set to increase even further with the overall stadium capacity increasing from 45,000 to 54,000 due to recent Main Stand expansion works.
Having been given a first-hand view of the new development on Monday, delegates then heard from KSS Design Group director Jeremy Fisher, who got into the nuts and bolts of the project, outlining how landscaping work outside the stadium as well as new fan areas inside have proved a hit.
"The approach to the stadium is more pleasant now, contributing towards the overall experience, while inside the stadium fans love areas such as the Carlsberg Dugout lounge, which stretches along the main stand," Fisher said.
What did we learn today at #TDS16?
Donetsk was founded by a Welshman
You're miles from home in the middle of a forest in a room where only one person speaks English. How do you nail the stadium design contract? If you're John Roberts of AFL Architects, you regale the story of how Donetsk was founded by John James Hughes from Merthyr Tydfil. "That sealed it," he said.
Quarry dust and puddles don't mix
During the redevelopment of the National Stadium in Belfast, construction workers were caught out when a lack of temporary flooring left some fans wading through muddy puddles. Thankfully the mud has gone and the stadium opened in October to great acclaim.
Besiktas has a multi-continental outlook
Besiktas' Vodafone Arena in Istanbul is the only stadium where you can see another continent from your seat, with Asia poking over the nearby Bosphorus to spectators in Europe.
What did the Romans ever do for us?
They were responsible for the very first full stadium 'bowl' designs, following the example of the ancient Greeks, who built half-bowls into hillsides. The same basic design concepts – leading to enhanced sightlines and an electric atmosphere – are used to this day.
So that's it for Tuesday, with plenty more to come tomorrow, including speakers from FC Barcelona, Populous and the Rugby Football Union.
Remember that we are also fundraising in partnership with the in-house charities of our local hosts, Manchester City, Everton, Liverpool and Lancashire Country Cricket Club, so buy a £5 strip of raffle tickets from the registration desk to be in with a chance of winning some brilliant prizes.
And at our photo booth, get creative with the props, put your picture on Twitter with the #TDS16 hashtag and we'll donate £2 for each post – plus the best photo will win a special prize!
See all the highlights from day two here.
What are people saying?
Thank you for a great conference, which gave us several potential suppliers for our new stadium
Janus Khyl Director, FC Helsingor
Everyone is so generous with their insights and knowledge.
Kirsten Lees Partner, Grimshaw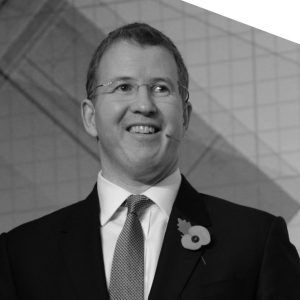 You get people from all over the world; architects from Brazil or the states, owners from clubs in Europe and design experts and project teams... and it's absolutely fantastic
Daniel Gidney Chief Executive, Lancashire County Cricket Club, UK
My colleague and I agreed it was one of the slickest, most professional events we have ever attended, well done to you and your team.
Jason Maher Director, Condy Lofthouse Architects
A fantastic couple of days. wonderfully organised. Slick and professional. A week later, people are still saying how good it was.
Patrick Donoghue Sales Director, Ferco Seating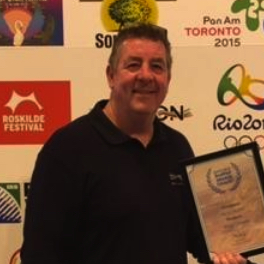 We'd heard good things about this conference so we thought we would just give it a go... we're very pleased we did and we're definitely going to attend the show next year
Gordon Bolton Managing Director, Bleep, UK