A stellar line up of world-class speakers ensured day two of the Summit maintained the world-class standard set on the opening day – see our day one highlights here. Here are a selection of highlights, take aways and key learnings from our closing sessions.
An electric atmosphere can help to drive commercial revenue, delegates were told at the start of the final day of the Summit at Emirates Old Trafford in Manchester.
Matthew Birchall, Partner and Global Sector Head for Sports, BuroHappold Engineering, insisted that there is a bottom-line financial return that justifies clubs and stadium operators investing time and resources in finding out what gets their spectators on their feet.
"Research shows that if you have a highly charged atmosphere at your games, you will win more matches, taking you higher up the table and therefore increasing income," he said. "However, it is worth noting that increasing corporate income can reduce atmosphere."
West Ham
BuroHappold Engineering worked with Populous since late 2011 to develop a design for the conversion of the London 2012 Olympic Stadium. However, there have been well-publicised teething problems since English Premier League (EPL) football club West Ham United moved in as the stadium's anchor tenant at the start of the 2016-17 season.
"The Olympic Stadium has been transformed into one of the world's finest multi-purpose arenas. Its anchor tenant is a football club, the stadium is pumping for athletics and will be excellent for concerts," he added.
"During the 2012 Paralympic Games the atmosphere reached 110 decibels.
"West Ham has an opportunity to make a step-change in its business model and it is seizing that chance. Traditionally at West Ham's former home there were massive banks of seats behind the goals, but that isn't possible here.
"I'd like to think West Ham and its fans will learn more about the venue. I would hope that the massive east stand will become their 'home' end, for example."
BuroHappold has carried out research on the factors that contribute to the atmosphere at a stadium, using crowd kinetics, acoustics and heatmaps.
"The venues themselves are just one piece of the jigsaw. How the team is doing, the interaction of the fans, how you operate the venue and the context of the game are all factors," he added. "There are lots of 'treatments' for atmosphere, but you shouldn't try to solve a sociological problem with technology."
Let there be light
One treatment being used by CLA Architects to enhance the exterior of EPL club Everton's ageing Goodison Park stadium is lighting.
CLA Architects director Jason Maher said that his company looked at "hot spots" of where crowds gather before games outside the stadium in order to enhance existing features with new branded dressing on the stands creating a "whole" look to a venue that has been redeveloped in stages over the years.
"We wanted it to look great at night as well as during the day," he said. "Blue lighting creates a halo effect across the top of the stadium, with lanterns attached to the top of the towers."
In the same session, focusing on 'stadium makeovers', Kevin Owens, Director and Founder of WilsonOwensOwens, agreed that lighting is "critical and one of the easiest ways of transforming a building".
Shining the spotlight on how car park makeovers can provide inspirations for stadia, Owens underlined how digital printing technology can transform facades and be "highly impactful".
Build it and they will come
In an engaging panel session, a trio of experts explored how stadia can serve as a platform for other developments in order to attract a broader demographic and become visitor attractions.
For Andy Broad, Managing Director of Wire & Sky, the key is to build a cluster of attractions at a stadium. He explained how his company can redefine city skylines by providing rooftop adventure activities.
"You have to ask, what is exciting about your venue and what makes it unique? How do you make it part of the visitor experience? If you can do that, it builds momentum," he said.
Tomasz Kowalski, president of Stadion Energa Gdansk in Poland, has spearheaded the development of an amusement park at the venue in an effort to appeal to new audiences. The Fun Arena project, targeted a families, pulled in 100,000 extra visitors in 2015 after having opened the previous year.
Kowalski stressed the importance of offering joint tickets for selected attractions at a stadium cluster. "It ties in with a mutual marketing and PR strategy, building a joint offer for corporate events as well," he said.
Bart Dohmen, Managing Director, BRC Imagination Arts in the Netherlands, argued that "whatever you do has to emotionally connect with visitors".
Citing examples such as The Selig Experience, operated by Major League Baseball's Milwaukee Brewers, he added: "The experience has to be for the visitor rather than the brand. Operators often talk about RDE – restaurants, dining and entertainment. But there is an extra 'e' for 'emotional' engagement."
Show me the money
Stadium enhancements cost money, of course, and AMION Consulting Director Andrew Wallis and Associate Director Greg Hunt outlined the business case that is required to persuade public authorities – as well as the public – to help finance a development.
"Scarcity of public-sector spending has led to greater scrutiny of investing in sports stadia and events," Wallis said.
Hunt added that in order to make a credible business case, five questions need to be answered about the proposed development:
–          Is it needed?
–          Is it value for money?
–          Is it commercially viable?
–          Is it affordable?
–          Can the project be delivered successfully?
"A stadium project can have a demonstrable impact on a community and drive jobs and business, but it's about making the case credibly against an ever-more competitive environment for public-sector funding," Hunt said.
Memery Crystal Partner David Walker then outlined how corporate mini bonds are becoming an increasingly popular source of funding for such projects, even if they do not fund a whole project.
He used the example of The Jockey Club Racecourse Bond to show that a bond issue does not need to attract a huge number of investors, with 2,100 bondholders raising £25m (€28m/$31m).
"Corporate mini bonds allow fans and the general public to feel part of the club," he said. "A specific project can fire the imagination of fans and it is a responsible form of fundraising."
Allez les bleus
Populous Principal Francois Clement is well aware of the tangible benefits that can arise from getting a stadium project spot on.
As the architecture firm continues to work on French rugby's new 82,000-seat national stadium in Paris, Clement reflected on how France legend Serge Blanco told him that the close proximity of the fans at the Parc des France lifted his performance on the field.
"It was a really important moment when we realised that the facility can help the players to give their best," he said.
Clement and Paul De Keerle, the Finance Director at the FFR, rugby union's governing body in France, highlighted various opportunities presented by the development, including substantial corporate sections in each corner and four huge video screens showing different information and images to provide a genuine second-screen experience for spectators.
"The local authority has decided to develop a whole new part of the city around this stadium," De Keerle said.
Shop 'til you drop
Retail has traditionally been a bolt-on afterthought for stadium operators, but Andy Ward, Head of Retail and Licensing at the Rugby Football Union, insisted that his organisation is taking the basics "very seriously".
"We carry out customer engagement training with staff," he said. "As a rule you have to look at where the retail space is in the stadium and you have to be flexible in reflecting how the brand evolves, whether that is through marketing or point of sale.
"Communications and commerce is very important to us over the next 12 to 18 months and we are working out what is relevant and appropriate for communicating with fans."
Peter Smith, Stadium Development Project Manager, Bristol Sport, said that the consulting aspect of the RACI (responsible, accountable, consult, inform) model defined by Fishpie Director Michael Longmore has its limitations.
"Having lots of people to consult with can be a blessing and a curse," he said. "There is a lot of expertise available, but it takes a lot of work to collate the best information and funnel it so the project doesn't go round in circles.
"It is important to remember retail isn't just about money. It's about creating a fan if, for example, a five-year-old comes into the shop and wants to buy a scarf."
Mes que un club
Shaking off the disappointment of FC Barcelona's 3-1 loss to Manchester City less than five miles away the previous evening, Bill Mannarelli, the Director of Real Estate at the Spanish LaLiga football club, gave the lowdown on the Espai Barca project.
Barcelona's iconic Camp Nou will have its capacity increased to a mammoth 106,000, with the project also featuring the Nou Miniestadi and Nou Palau Blaugrana developments.
Barcelona surprised many observers by selecting Nikken Sekkei and local company Pascual-Ausio Arquitectes for the project, but Mannarelli said: "We met with all of the teams repeatedly during the tender process. We ran the competition like a studio."
Mannarelli also revealed that Barcelona is hoping to convince the local authority of the need for a hotel to be built as part of the redevelopment project.
"We think it is essential for our business plan," he said, adding that the revamp is expected to generate a 30-per-cent increase in VIP and hospitality revenues.
For more information from Mannarelli about the Espai Barca project, click here to read our interview with him before the event.
Final thoughts
Mannarelli was joined on stage by David Manica, President of Manica Architecture, and Memery Crystal's Partner and Head of Construction, Joanne Kelly, to wrap up the summit.
"We've heard about how stadia are becoming smart and there are more stakeholders with hotel partners and so on," Kelly said.
"You should always structure your documents with an 'exit' in mind and, as we all know, making changes part-way through a construction project is a costly exercise. It's inevitable that contractors will be looking to grab back some cash."
Manica added: "As an architect I sometimes feel that the more lines I draw, the more expensive it gets. The project should be costed through all of the difference phases."
He also said that it is crucial to "build a robust contingency early in the process" – something Mannarelli was keen to stress had been taken into account with Barcelona's project.
What did we learn today at #TDS16?
Even the best aren't perfect
Manchester United, held aloft as an example to the sporting world in terms of maximising commercial revenue, did not impress BRC Imagination Arts' Bart Dohmen when he visited the club's museum and only one person was working on the till. "I wouldn't recommend it," was his grim feedback.
Look for something iconic? Look up
Matthew Birchall, Partner and Global Sector Head for Sports, BuroHappold Engineering, said that research has shown that a "dramatic roof" is a key way of establishing an "iconic" venue, enhancing the matchday experience and therefore the atmosphere.
Sticking the away fans up in the gods can backfire
Populous Principal Francois Clement noted how France fans were positioned in the upper tier at Dublin's Croke Park for a crucial game. However, much to Ireland's chagrin, the French fans drowned out the hosts due to stadium geometry factors.
You can put a price on happiness
AMION Consulting's Greg Hunt cited third-party research that indicated that the "happiness" generated by hosting the Uefa Euro '96 football tournament in England was the equivalent of giving everyone in the country a monetary gift of £165. So it seems that Gareth Southgate's rubbish penalty cost us all a few quid…
That's it for TheStadiumBusiness Design & Development Summit 2016! Huge thanks to all our sponsors, exhibitors, speakers and delegates, and of course our hosts at Emirates Old Trafford.
We hope to see you at TheStadiumBusiness Summit in Dublin on June 22-23 next year!
What are people saying?
Thank you for a great conference, which gave us several potential suppliers for our new stadium
Janus Khyl Director, FC Helsingor
Everyone is so generous with their insights and knowledge.
Kirsten Lees Partner, Grimshaw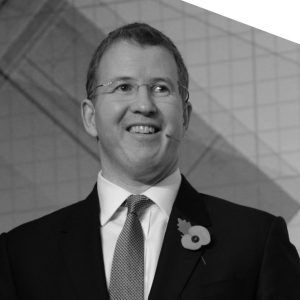 You get people from all over the world; architects from Brazil or the states, owners from clubs in Europe and design experts and project teams... and it's absolutely fantastic
Daniel Gidney Chief Executive, Lancashire County Cricket Club, UK
My colleague and I agreed it was one of the slickest, most professional events we have ever attended, well done to you and your team.
Jason Maher Director, Condy Lofthouse Architects
A fantastic couple of days. wonderfully organised. Slick and professional. A week later, people are still saying how good it was.
Patrick Donoghue Sales Director, Ferco Seating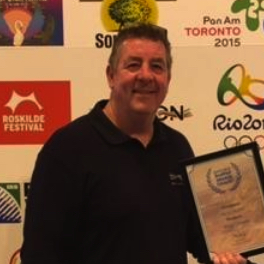 We'd heard good things about this conference so we thought we would just give it a go... we're very pleased we did and we're definitely going to attend the show next year
Gordon Bolton Managing Director, Bleep, UK