Tifosy, proud sponsor of TheStadiumBusiness Design & Development Summit 2015 explained to us more about their exciting crowfunding idea.
In modern football, clubs need to win on the pitch and be successful businesses too. In the past fifteen years the world's biggest sport has undergone huge change. Clubs are increasingly recognising the enormous potential for commercial growth in the €120bn sports market and football's governing bodies have implemented regulatory changes to drive clubs towards sustainable financial stewardship.
So what does a club need to be successful? The answer lies in finding the balance of focus between its activities on and off the pitch. To win trophies or secure promotion requires high quality playing staff and management and to attract them you need the financial clout to pay transfer fees and an ever-increasing wage bill. In the short-term, an answer can be found in securing the backing of a multi-millionaire, but those guys didn't get rich handing out cash on demand, so a more sustainable approach is needed.
What clubs have failed to do, for the most part, is involve their fans in the development. This doesn't need to mean supporter-owned clubs or even giving up part of the equity (although it can) – there is enormous potential to create partnership between club and supporters towards achieving a common goal, such as developing club the infrastructure to generate higher commercial revenues (improved stadium, quality training facilities, conferencing facilities etc.), or in improving the academy or building the budget to attract better talent.
Crowdfunding, n. 'The practice of funding a project or venture by raising many small amounts of money from a large number of people, typically via the internet.'
Crowdfunding really got going in 2010, fuelled by two US companies Indiegogo and Kickstarter. Growth has been extraordinary – the industry, worth $10bn in 2014, is projecting to hit $35bn in 2015 and will overtake Venture Capital as a source of funding in 2016. Tifosy believes that football fits crowdfunding perfectly, especially if there is a meaningful reward and a return for the fan. That could come in the form exclusive signed merchandise, player experiences or ownership of a share or bond in the club.
Founded by Fausto Zanetton in 2013, Tifosy's first venture was to raise £270,000 for Portsmouth FC to fund 2 pitches for the Academy at their new training centre at Roko. Prior to launch, Zanetton engaged former Juventus and Chelsea great Gianluca Vialli to join the business and he lent his support to the Portsmouth campaign, helping to drive it over its £250,000 target in only 8 weeks. Portsmouth's CEO Mark Catlin was impressed: "The campaign was a runaway success story. I have no hesitation in endorsing the Tifosy Fanfunding concept and should Portsmouth FC consider running another project of this type in the future, I'd have no hesitation in asking Tifosy to run our campaign again".
Vialli says he was attracted to Tifosy by two things: the opportunity to help drive football towards sustainable commercial growth and helping to strengthen the relationship between clubs and their fans: "I believe it takes fan engagement to a brand new level and can change the future of the game. This is a football revolution and I am proud to support it."
With the average European club spending 59% of revenues on player salaries – rising to 97% in the English Football League – the needs and opportunities to help clubs are endless. Over 65 stadium projects are being planned all over Europe, the majority of which still need to be financed. In England 88% of clubs have training facilities of Category 3 or worse and 3G pitches are in very short supply – an issue widely publicised by Greg Dyke, Chairman of the FA, who sees the lack of facilities as central to the issue of developing young talent for the English national team.
The success of a campaign depends on three pillars: a large audience which can be reached through email and social media; a clear and motivating goal for the money being raised, and attractive rewards. Those rewards can be financial, such as a bond or equity, but they also have to carry "money can't buy" value. Fans care about both types.
The biggest funds can be raised through debt, as illustrated by the mini-bonds recently issued by Surrey County Cricket Club and The Jockey Club. Through debt, investors lend money directly to the club and in return earn regular interest payments during the life of the bond, typically three to five years.
Side benefits are numerous for the clubs. Parts of the interest on the debt can be paid in the form of discounts or vouchers to be spent in the club shop or on food and drink at the stadium – in this way a campaign can be used to drive up attendance on match day.
Right now, Tifosy is running a campaign for the newly formed Parma Calcio 1913, which has taken the place of the famous club of Zola, Asprilla and Cannavaro after it went bankrupt in March. The campaign is going well. Zanetton commented : "We have shown with an English club and now an Italian club that fans are very willing to get behind these projects. We're working hard on the next wave of campaigns and looking forward to unveiling some exciting ones soon".
Football finance has a new voice, and that voice is Tifosy's.
 To find out more information about Tifosy and their exciting crowfunding idea click here.
What are people saying?
Thank you for a great conference, which gave us several potential suppliers for our new stadium
Janus Khyl Director, FC Helsingor
Everyone is so generous with their insights and knowledge.
Kirsten Lees Partner, Grimshaw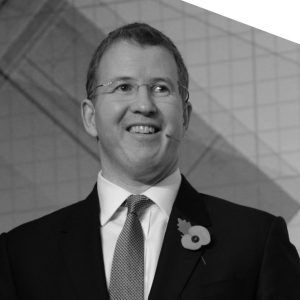 You get people from all over the world; architects from Brazil or the states, owners from clubs in Europe and design experts and project teams... and it's absolutely fantastic
Daniel Gidney Chief Executive, Lancashire County Cricket Club, UK
My colleague and I agreed it was one of the slickest, most professional events we have ever attended, well done to you and your team.
Jason Maher Director, Condy Lofthouse Architects
A fantastic couple of days. wonderfully organised. Slick and professional. A week later, people are still saying how good it was.
Patrick Donoghue Sales Director, Ferco Seating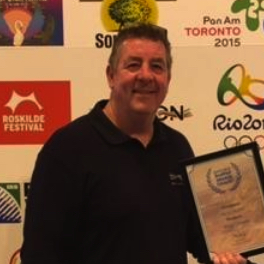 We'd heard good things about this conference so we thought we would just give it a go... we're very pleased we did and we're definitely going to attend the show next year
Gordon Bolton Managing Director, Bleep, UK