With only 4 days until we bring together over 60 project delegations for the largest Design & Development Summit we've ever held, we are excited to see how the footballing giant FC Barcelona are coping with their modernisation and reconstruction of Nou Espai Barça.
The Project
The Espai Barça project encompasses the iconic Camp Nou, which is set to increase the capacity of the current stadium to 105,000 and includes the complete remodelling of the stadium. In addition, the Espai Barça project entails building a new Palau Blaugrana with a capacity of 10,000, an additional court with a capacity of 2,000, an ice rink, a new social area, a new commerical area, revamped Club offices, La Masia and underground parking facilities.
The project to remodel the Camp Nou will cost an eye-watering €360 million and the cost of the entire project is estimated to be near €600 million. However, how will one of the world's most famous stadiums stay open for business while reducing risks?
A key decision maker in the project, William Mannarelli, Director Àrea Patrimonial, will be present at TheStadiumBusines Design & Development Summit in London next week (20-21 October) to discuss this stunning modernisation and the challenges they face.
"So far we have: ensured the program fits within our €600m budget, developed precise budgets for each area of the project, developed a construction schedule and reduced the risks and unknowns during all phases of the project," he explained.
One of the first steps undertaken is a 6-Dimensional BIM model of the stadium, linking 3D spaces with costs, timelines and facility management. As a result this model can be integrated to ticketing and matchday operations processes to ensure that seating availability is maximised without comprising on project safety, security or schedules.
Want to meet the Nou Espai Barça project team and other global projects in London next week?
Join us at TheStadiumBusiness Design & Development Summit 2015.
What are people saying?
Thank you for a great conference, which gave us several potential suppliers for our new stadium
Janus Khyl Director, FC Helsingor
Everyone is so generous with their insights and knowledge.
Kirsten Lees Partner, Grimshaw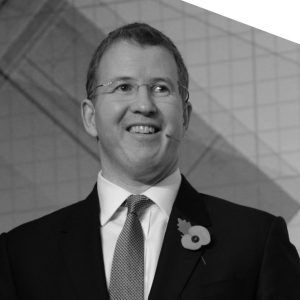 You get people from all over the world; architects from Brazil or the states, owners from clubs in Europe and design experts and project teams... and it's absolutely fantastic
Daniel Gidney Chief Executive, Lancashire County Cricket Club, UK
My colleague and I agreed it was one of the slickest, most professional events we have ever attended, well done to you and your team.
Jason Maher Director, Condy Lofthouse Architects
A fantastic couple of days. wonderfully organised. Slick and professional. A week later, people are still saying how good it was.
Patrick Donoghue Sales Director, Ferco Seating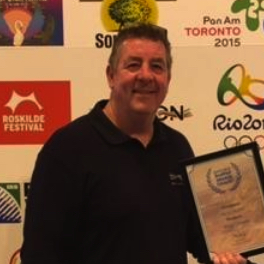 We'd heard good things about this conference so we thought we would just give it a go... we're very pleased we did and we're definitely going to attend the show next year
Gordon Bolton Managing Director, Bleep, UK