Liverpool FC is transforming Anfield's Main Stand along with the stadium's surrounding area as part of a £150 million project. An additional 8,500 seats will be added, taking the total capacity of the stadium to 54,000.
Liverpool FC has said recently that the Main Stand's new upper tier has: "visibly taken shape… with the first section of concrete terracing installed." We previously previewed the project, just two weeks after the redevelopment of Anfield's Main Stand was brought a step closer with the addition of the 650-tonne roof truss being fitted over the iconic stadium.
Project Director of the Anfield redevelopment Tom Doyle, will be present at #TDS15 in London (20-21 October). Before working for Liverpool FC, Tom was Project Manager on the London 2012 Olympic Stadium. He also acted as Project Manager on the £125 million SSE Hydro Arena in Glasgow.
Ahead of #TDS15, we caught up with the experienced venue developer to discuss the challenges of redeveloping Anfield during an ongoing football season, as well as the progress of the project:
How difficult is it to expand the stadium in an ongoing football season?
"It's one of the toughest parts of an already complex project! We work with the contractor, Carillion, and Liverpool City Council's licensing team to make sure that the stadium flips from being a live construction site in between games back to being a live venue for matchdays – not just, safe, secure, clean and operational – but also that we get a venue back where fans leave having had a great matchday experience."
"We do this by meeting weekly to review the upcoming fixtures and plan construction activities to suit. In the next month we will have 3 home games in 7 days as well as lifting several 80 tonne roof trusses into position in between fixtures!"
"This is our second season during which we have been building and we debrief after each fixture to carry learning and improvement from match to match."
Does the project affect the matchday attendance figures? 
"The back two rows (c.500 seats) have been lost from the Main Stand building as we are currently punching columns through the rear of the existing building."
What has been your biggest challenge with the project so far?
"The biggest challenge has definitely been getting to a position whereby we could start on-site last winter – given that we had only submitted our planning application in the spring. This relied on lots of hard work from our designers, contractor and consultants – but also lots of engagement with the wider Anfield community and joint working with Liverpool City Council to ensure that the demolition and land assembly was complete in time to allow our build to start."
Is the project on schedule to be completed by summer 2016?
"Yes – we will be opening to the public for the first home game of next season."
You've witnessed a lot of stadium projects, but what makes this one special?
"Anfield – both the stadium and the neighbourhood, has a special place in the history of football and the city of Liverpool."
"Our fans have seen many special moments at Anfield over the last 123 years and our challenge, our responsibility and what makes the project so special is to deliver a building that protects the traditions of the club and its fans, contributes to our ability to compete on the pitch and is constructed in a way that respects the needs of our neighbours."
Join us to hear Tom speak exclusively at #TDS15 about the challenges of transforming a stadium whilst the gates are open.

What are people saying?
Thank you for a great conference, which gave us several potential suppliers for our new stadium
Janus Khyl Director, FC Helsingor
Everyone is so generous with their insights and knowledge.
Kirsten Lees Partner, Grimshaw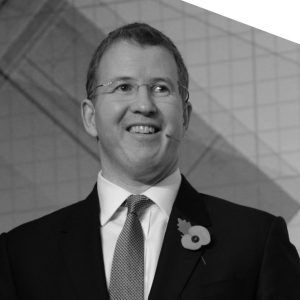 You get people from all over the world; architects from Brazil or the states, owners from clubs in Europe and design experts and project teams... and it's absolutely fantastic
Daniel Gidney Chief Executive, Lancashire County Cricket Club, UK
My colleague and I agreed it was one of the slickest, most professional events we have ever attended, well done to you and your team.
Jason Maher Director, Condy Lofthouse Architects
A fantastic couple of days. wonderfully organised. Slick and professional. A week later, people are still saying how good it was.
Patrick Donoghue Sales Director, Ferco Seating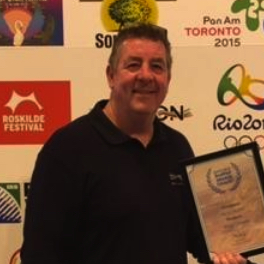 We'd heard good things about this conference so we thought we would just give it a go... we're very pleased we did and we're definitely going to attend the show next year
Gordon Bolton Managing Director, Bleep, UK