Next week TheStadiumBusiness team will host 60+ stadium project delegations from around the world in London for our fourth Design & Development Summit (20-21 October).
One of the star delegations will be from Qatar's Supreme Committee for Delivery & Legacy (SC) – the body responsible for delivering stadiums and other infrastructure for the 2022 FIFA World Cup™.
The delivery goals of the SC include exceptional programme and stakeholder management to ensure the timely delivery of infrastructure and competition and non-competition venues; integrating Qatari culture into all hosting plans, to reflect the real image of the Middle East when the world arrives in Qatar in 2022; and adopting high environmental standards on all projects, contributing to the delivery of a carbon neutral tournament.
Mr Ghanim Al Kuwari, Executive Director of Competition Venues, SC (see below) will lead the delegation at #TDS15.
PROJECTS UNDERWAY
As a heads up, here's a snapshot of Qatar's stadium projects to date.
The final number of stadium developments for Qatar 2022 will vary from 8 – 12 stadiums depending on the results of negotiations with FIFA. However, the Qataris have already started on five of the stadium projects (4 newbuilds and 1 modernisation):
Al Wakrah – Located 15km south of Doha, the design draws on Qatar's seafaring traditions. The 40,000 capacity stadium incorporates LEED and GSAS 4 Star environmental standards. Spectator stands will be cooled to a supremely comfortable 24-28 degrees Celsius. AECOM were appointed to design Al Wakrah Stadium in association with Zaha Hadid Architects. AECOM serves as the Design Consultant on the project, while KEO International Consultantsis the Project Manager. Following the 2022 FIFA World Cup Qatar™, Al Wakrah Stadium's modular, 20,000-seat upper tier will be disassembled and distributed to developing nations that lack sporting infrastructure.
Al-Bayt Stadium – Al Khor City is modelled on the traditional tent structures of nomadic tribes with distinctive black and white stripes. Providing 60,000 capacity for World Cup usage, after 2022 the upper tier will be removed and the modular sections will be used to build stadiums in countries around the world that lack adequate sporting infrastructure.
Khalifa Stadium – The Aspire Zone Foundation, a stakeholder of the Supreme Committee for Delivery & Legacy (SC), is leading the renovation of the existing Khalifa International Stadium. Originally built as a 20,000-seat stadium in 1976, Khalifa International Stadium hosted the Gulf Cup that year. The stadium will feature 40,000 seats for spectators in 2022, along with a number of upgraded facilities. Projacs serves as the project manager, and Dar Al-Handasah is the design consultant.
Qatar Foundation Stadium – The new, 40,000 seat stadium will be located in Education City, the home of Qatar Foundation for Education, Science and Community Development (QF). It will fulfil all FIFA requirements for hosting matches through to the quarter-finals of the 2022 FIFA World Cup Qatar™. It is being delivered by QF, one of the stakeholders of the Supreme Committee for Delivery & Legacy (SC). ASTAD Project Management is the project manager for Qatar Foundation Stadium. RFA Fenwick Iribarren Architects serves as the lead design consultant. Following the 2022 FIFA World Cup Qatar™, the stadium's capacity will be reduced to 25,000 seats with the upper tier offered overseas.
Al Rayyan – Al Rayyan Stadium and Precinct, which will be built on the site of Ahmed Bin Ali Stadium, are designed to showcase Qatar's culture. The Supreme Committee for Delivery & Legacy (SC) will deliver the new, 40,000-seat Al Rayyan Stadium. AECOM is the stadium's project manager, while the design work is being undertaken by Ramboll and Pattern Design. The unique façade of Al Rayyan Stadium is formed from seven patterns, representing different aspects of Qatari culture. Following the 2022 FIFA World Cup Qatar™, the seating capacity of Al Rayyan Stadium will be reduced to approximately 21,000 and it will become the new home of Al Rayyan Sports Club, which has historically been one of Qatar's most popular and successful football teams.
PROJECT DRIVERS
The Qataris are addressing four key goals with each stadium project:
Meeting all FIFA World Cup™ requirements;
Ensuring Qatari and Middle East culture is integrated and celebrated in all designs;
Cooling technologies to ensure comfortable playing conditions and visitor experiences;
Legacy design and planning – including modular structures which can be exported to other nations – to ensure that Qatar is not left with 'white elephants'.
Delegates at #TDS15 will be given an update on Qatar 2022's progress to date.
ABOUT THE SPEAKER
An experienced major events and infrastructure professional, is the Competition Venues Executive Director at the Supreme Committee for Delivery and Legacy (SC). Appointed to the SC in 2011, Ghanim was initially the Director of Sports Facilities and oversaw the initial preparations following Qatar's successful campaign to win the rights to host the 2022 FIFA World Cup™ in the Middle East for the first time. Previous to joining the SC, Ghanim served as an officer in the Qatar Emiri Air Force (QEAF) and he joined the Qatar Olympic Committee (QOC) in the countdown to the 2006 Asian Games. He also worked alongside the AFC, as Director of Technical Operations for the AFC Asian Cup, hosted in Qatar in 2011. An electrical engineer by education, Ghanim is also the President of the Gulf Engineering Union.
Any questions? Ask us here.
Ready to book? Registrations here.
What are people saying?
Thank you for a great conference, which gave us several potential suppliers for our new stadium
Janus Khyl Director, FC Helsingor
Everyone is so generous with their insights and knowledge.
Kirsten Lees Partner, Grimshaw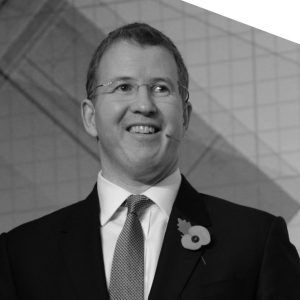 You get people from all over the world; architects from Brazil or the states, owners from clubs in Europe and design experts and project teams... and it's absolutely fantastic
Daniel Gidney Chief Executive, Lancashire County Cricket Club, UK
My colleague and I agreed it was one of the slickest, most professional events we have ever attended, well done to you and your team.
Jason Maher Director, Condy Lofthouse Architects
A fantastic couple of days. wonderfully organised. Slick and professional. A week later, people are still saying how good it was.
Patrick Donoghue Sales Director, Ferco Seating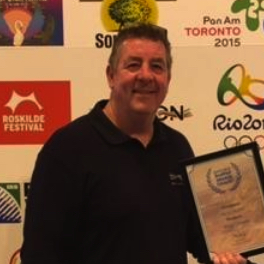 We'd heard good things about this conference so we thought we would just give it a go... we're very pleased we did and we're definitely going to attend the show next year
Gordon Bolton Managing Director, Bleep, UK