TheStadiumBusiness Design & Development Summit are delighted to have partnered with Lancashire County Cricket Club who will host this year's Summit at Emirates Old Trafford. Attendees of the Summit will be some of the very first customers at newly redeveloped The Point, and will be treated to a hard hat tour of the Club's Hilton Garden Inn Hotel site after their recent partnership with the hotel giant.
We caught up with Daniel Gidney, Chief Executive at LCCC, Summit veteran and our 2016 Summit host about what we can expect to see in Manchester.
There have been a lot of changes to the infrastructure at Old Trafford in recent years. Can you outline what work has been done, and why the redevelopments were key to the stadium's future?
If we go back to 2009, Lancashire Cricket Club (LCCC) had been hosting international cricket for over 100 years but had just lost Test Match status. Other cricket stadia had developed and become international hosts and so competition had increased significantly, and the Club knew they needed a major redevelopment to catch up. After some legal challenges, which drained a lot of money out of the club and delayed the redevelopment for a long time, we finally got underway with the first phase of the redevelopment, The Point – proud host venue for TheStadiumBusiness Design & Development Summit 2016.
"By the time we host TheStadiumBusiness Design & Development Summit 2016 in November the main structure will be up"
This was a 1,000 capacity bespoke conference space with no columns and natural light, and is one of only three or four venues in the country that are not part of an exhibition centre that can offer that. It's supported the rest of the business and meant our Test Match status was then won back on the back of a £45m redevelopment of the whole ground that followed as we came out of a very challenging period right up to 2012.
We then built a new state of the art players and media centre with word-class changing rooms, training areas and warm up facilities for the players along with one of the best media centres in cricket.
"Signing the biggest naming rights deal in cricket with Emirates is a core element of our business plan"
The next phase saw the old nineteenth century pavilion completely redeveloped, retaining its Victorian facade but with a new steel and glass structure behind, so a perfect blend of new and old. That redevelopment was completed in early 2013 and was recognised internationally at the prestigious TheStadiumBusiness Awards winning 'Project of the Year 2014'. The £45m of redevelopment was now complete in time for the return of the Ashes test, which in cricket is the pinnacle, the biggest game in the world. We had over 120,000 spectators watching the match over the 5 days, so it was a fantastic occasion to showcase the redevelopment before the next phase began. A key part of that was signing the biggest naming rights deal in cricket with Emirates to become Emirates Old Trafford in early 2013, and that has become a core element of our business plan ever since underpinning our future plans.
That next phase was to replace your old hotel, The Lodge, with a new Hilton Garden Inn. How important is it for the venue to have a hotel on site, and why did you choose Hilton as a partner?
It was very important to develop our conference and events business which we did with The Point and with meeting spaces in the new Pavilion because as with any sports club, sports-related revenue across 40 days of the year against costs on 365 days of the year doesn't work. You have to develop an all year round revenue model.
So we developed our conference and events business, but the challenge is when you are talking about large conferences and events with up to 1,000 delegates you need quality hotel space, and there are a number of organisers of big events who won't use your conference space (no matter how good it is) unless you have a minimum of 150 quality bedrooms on site.
So the hotel was a key part of our growth strategy for the conferencing going forward and that was also separate from our ability to sell hotel rooms on match days. But it was very much the conference and events business that was going to bring us a return on our investment if we built a hotel and drive us forward, so a key part of that was redeveloping The Lodge. It was built back in 1999 for £2.9m and whilst it has served us well over the past 16 years – generating over £1m a year in turnover with half that in profit – the room sizes and condition of much of the infrastructure in the building just wasn't an ideal long term solution.
"Hotels generally are either full service or part service… we needed something that was in-between that"
We were clear that if we wanted to replace The Lodge and move to the next level then we needed a brand to partner with. We have the management and operations experience of running hotel operations, so we didn't need a management company and crucially this will enable us to retain all of the EBITDA generated by the new hotel in the Club. Yes, we are a multi million pound leisure business, but at heart we are still a cricket club with a burgeoning events and conferencing business, so we wanted a renowned hotel partner and also to operate under a franchise agreement with that brand.
We spoke to a number of organisations and got it down to two; Hilton and Marriott. Both are very good and were enthusiastic about what we wanted to achieve, but in the end we needed some specific commercial flexibility and Hilton were the ones who responded with what matched our needs.
What were those needs?
Hotels generally are either full service or part service, and for our development we needed something that was in-between that. On some days we need to be absolutely the best we can be, 4 stars plus, but on other days we needed to manage our costs if we don't have many people staying with us.
So the Hilton Garden Inn brand gave us that flexibility. In terms of design, we were able to reduce the back of house areas without impacting on the customer. So the bedrooms, reception and restaurant are as good as any 4 star hotel, but the back of house is much more compact. Also, a lot of branding models have minimum fixed staffing structures, so when you have a quiet day you are going to lose money. With our model we need the ability to flex up and down our staffing depending on the demand and Hilton Garden Inn, as a brand coupled with having a large conference and events business and the subsequent ability to pool resources, enables us to do that.
"We are looking to become the first cricket club in the UK which is financially sustainable outside international cricket in 2020"
Who have been the architects on the redevelopment?
The original redevelopment of The Point, the Pavilion and the new players and media facility was done by the local Manchester office of BDP. But we felt for the hotel we needed a specialist hotel architect. Hotels are very niche and we wanted a hotel expert, so we brought in ICA who we felt were a very good fit for us. They specialise in hotels and designed the original Holiday Inn Express bedroom, and they have also designed a number of Hiltons and Marriotts over the years. From my experience they are also very cost aware, and they understand that everything has to pay for itself. You would be amazed how much money is wasted in development by constructing inefficient or unused space. Some architects are all about form over function (with a price tag to match) but our architects, ICA, focus on cost management and minimising square meterage as well as innovative creative design. That skill set is a real asset to them.
What has been the overall budget of the hotel redevelopment, and how it is being funded?
Including fees we are looking at £13m for the hotel development, which for 150 beds is a very good price. It terms of funding, I think it's unique. We have some bank debt linked to the original redevelopments so it was difficult to get additional bank lending.
We had to be innovative and we have 3 tranches of funding. Firstly we launched a cricket bond – the first cricket club to do so. We went out to our members and fans with a 5-year bond which paid them a 5% cash interest rate – which is much better than you get at a bank – along with 2% credit for cricket which they could then spend on tickets and hospitality. We hoped for £3m and we ended up raising £3.4m which was fantastic.
"We launched a cricket bond – the first in cricket… We hoped for £3m and ended up raising £3.4m"
To support that we worked very closely with our Local Authority partners, and we applied for £5m of government loans through the Growing Places scheme – which is linked to new job creation from the project – and we also have a £4m prudential loan from the local authority, Trafford Council.
And another key driver of the redevelopment has been the ability for you to once again hold big concerts?
Yes, it's part of being a modern day venue that you have to be flexible and adaptable and you can't be just one thing. The club had hosted concerts before, but the 2009-13 redevelopment had been understandably focused on regaining international cricket status, so when I joined in early 2013 they weren't able to host concerts any more.
I approached some of the big concert promoters and they said that the way the stadium had been redeveloped wasn't conducive to concerts, so we faced some challenges and I had to work through five or six key areas with them to solve those problems and enable us to be fit for both cricket and concerts.
"In 2013 I approached some of the big concert promoters who said the stadium wasn't conducive to concerts… This year we hosted Beyonce and Rihanna"
We had to make some key changes, particularly regarding egress to enable the capacity, safety and customer flows to work, and we also had some issues to solve with acoustics. But we solved those problems and last year we had 50,000 spectators watching the Foo Fighters, and this year we've just had Beyonce and Rihanna within a few days of each other, and just two and half weeks before we held an international cricket Test Match.
How did you deal with the logistics of this and what were the biggest challenges you faced?
We have a tried and tested way of protecting the pitch and the outfield, and our grounds team are experts in this area. The day after a concert when we take the covers up the grass always looks slightly worse than it actually is, there is always some discolouration, but that just needs a little time under lamps and sunlight and it's testament to the grounds team that we hosted the Test Match against Pakistan just over two weeks later.
"I've supported TheStadiumBusiness Summit for almost 10 years, it's one of the few events where you get very high quality people from around the world."
In terms of logistics with staff and management, it's a totally different type of event. A Test Match is over four or five days, a concert is a very intense period over 24 hours but we have the staff and management to deal with both.
When will the Hotel be ready, and what's next at Emirates Old Trafford?
The foundations are now in and it's currently under development. By the time we host TheStadiumBusiness Design & Development Summit 2016 in November the main structure will be up and we are looking to be fully open in July 2017, ready for the South Africa Test Match in August.
Beyond that we are looking to really push the conference business forward once we get those 150 bedrooms on-site. Then in 2019 we have our biggest cricket year ever, with an Ashes test and the Cricket World Cup where we will host four pool games and a semi-final. Beyond that, with the development of the non-cricket revenue streams and the hotel established, we are looking to become the first cricket club in the UK which is financially sustainable outside international cricket in 2020.
Finally, you have received some acclaim within the industry for your partnership with the Aspire Group, where you implemented a multi-year ticket marketing, sales, and service (TiMSS) strategy. Can you tell us how this started, and some of the details?
I've supported TheStadiumBusiness Summit for almost 10 years now and it's one of the few events where you get very high quality people from around the world together, with superb networking opportunities and best practice learning opportunities. If I don't come away with five or six new ideas that I can incorporate into our business then I'm disappointed.
"The bedrooms, reception and restaurant are as good as any 4 star hotel, but the back of house is much more compact"
At one of those events several years ago I met Professor Bernie Mullen who literally wrote the book on sports marketing in the US, so I persuaded him to come and see us and we started to work together. In ticketing venues in this country there were traditionally three prices; high, middle and low. I was impressed by what they did at the Olympics in 2012 where they had some pioneering yield-based pricing where you could watch Olympic football in Coventry for £30, but if you wanted to watch the 100 metre final at the Olympic Stadium it might cost £2,000. Sensible really, but not something that had been done before because it is very progressive.
The Aspire model worked very successfully in the US by adding complexity to that pricing and they researched the customer base to say that, well, in cricket, if you're an older cricket fan, you don't really want to sit with a 23 year-old who wears fancy dress, likes a beer and having some fun during the match. It's common sense but stadiums didn't follow it.

We'd had some complaints from fans after the 2013 redevelopment where different demographics were mixing in the stadium and they didn't like it. So we did a lot of customer research with Aspire, we broke the demographics of the crowd down into six or seven core groups and we created stand segmentation to create specific areas.
We have a family and community stand that is really keenly priced for juniors, and we have the party stand that is for fancy dress, has beer snakes and a great atmosphere – it's a push and pull. There are no junior concessions in that stand, for obvious reasons, but we do a lot of positive marketing to the right people who want to have fun and be loud and raucous.
We have the Red Rose stand for the older cricket fan – someone who likes to have a good view of the wicket, the scoreboard and commentary on the radio – and we make sure they know that's the one for them. Then we have a Grand stand with excellent facilities, and the Lightning stand which is close to the fan village and the famous Lightning Bar and is more of a mix.
It all works really well and we also have different pricing on different days. For example, the Saturday of a Test Match was always really popular, so we significantly increased the price this year and dropped the prices significantly for Sunday – which is always a much quieter day. All of our best seats on Saturday still sold out first even though we had raised the prices. So it's been very positive and we have been delighted with what we have achieved with Aspire. The yield has been really good and it's also really helped our customer service on the day as we can understand the different demographics around the stadium.
Meet Daniel, learn more, tour the site and be amongst the stadium industry's key figures by joining the Summit (31 Oct-2 Nov). Earlybird passes with 2 free hotel nights available here.
What are people saying?
Thank you for a great conference, which gave us several potential suppliers for our new stadium
Janus Khyl Director, FC Helsingor
Everyone is so generous with their insights and knowledge.
Kirsten Lees Partner, Grimshaw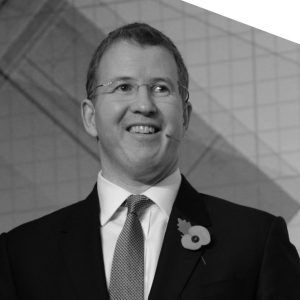 You get people from all over the world; architects from Brazil or the states, owners from clubs in Europe and design experts and project teams... and it's absolutely fantastic
Daniel Gidney Chief Executive, Lancashire County Cricket Club, UK
My colleague and I agreed it was one of the slickest, most professional events we have ever attended, well done to you and your team.
Jason Maher Director, Condy Lofthouse Architects
A fantastic couple of days. wonderfully organised. Slick and professional. A week later, people are still saying how good it was.
Patrick Donoghue Sales Director, Ferco Seating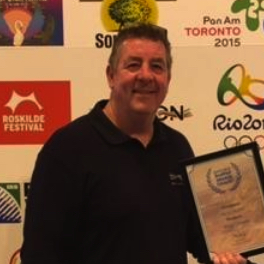 We'd heard good things about this conference so we thought we would just give it a go... we're very pleased we did and we're definitely going to attend the show next year
Gordon Bolton Managing Director, Bleep, UK