Ahead of Liverpool FC joining TheStadiumBusiness Design & Development Summit 2015 as a VIP project in London (20-21 October), the Premier League club has become home to two of the UK's largest cranes as work to expand the Main Stand prepares to reach an important milestone.
The 252ft-high AK680 and AK912 have started to arrive in the city, ahead of lifting a 650-tonne roof truss over Liverpool FC's iconic home.
The Reds announced the redevelopment of the stadium in December 2014 and plans to add around 8,500 seats, taking the Main Stand capacity to more than 20,000 and increasing the overall capacity of Anfield to around 54,000.
These giant cranes, each capable of lifting up to 1,200 tonnes, will operate in tandem to raise the truss above the Main Stand's new structure, before lowering it onto two recently erected towers – completing one of the most complex parts of the build programme.
The first sections of the cranes, which will be assembled by engineers on site over the next few weeks, were delivered to Anfield yesterday in preparation for the lift.
Andrew Parkinson, Operations Director at Liverpool FC, said: "The arrival of these huge cranes is a real sign of the progress being made here at Anfield and following meticulous planning, it is fantastic to see it coming together.
"The roof lift is a vital part of our programme to build an expanded Main Stand and we've called on the biggest cranes in the country to complete this crucial task."
The lift, which is subject to wind conditions and expected to take place ahead of the start of the new season, follows months of planning by Carillion, the club's construction partner.
The AK680 and AK912 operate on construction projects all over the world, from Argentina to Thailand, and previous lifts in the UK have included the London 2012 Olympic Park and Wembley Stadium.
Anfield's Museum and Tour Centre, Bootroom Cafe, ticket office, retail store and Reducate Centre will be closed on the day that the truss is lifted into place.
The Main Stand expansion project remains on target for completion during the 2016-17 season, with the redeveloped stand set to comprise three tiers and the existing lower tier reprofiled to accommodate a widened player tunnel, new team benches, media platform and wheelchair viewing positions.
To meet the Project Manager at Liverpool FC, join us in London (20-21 October 2015) at TheStadiumBusiness Design & Development Summit.
Any Questions? Email us here.
Ready to book? Registrations here.
Original story at Liverpool FC.com
What are people saying?
Thank you for a great conference, which gave us several potential suppliers for our new stadium
Janus Khyl Director, FC Helsingor
Everyone is so generous with their insights and knowledge.
Kirsten Lees Partner, Grimshaw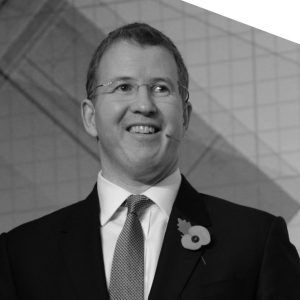 You get people from all over the world; architects from Brazil or the states, owners from clubs in Europe and design experts and project teams... and it's absolutely fantastic
Daniel Gidney Chief Executive, Lancashire County Cricket Club, UK
My colleague and I agreed it was one of the slickest, most professional events we have ever attended, well done to you and your team.
Jason Maher Director, Condy Lofthouse Architects
A fantastic couple of days. wonderfully organised. Slick and professional. A week later, people are still saying how good it was.
Patrick Donoghue Sales Director, Ferco Seating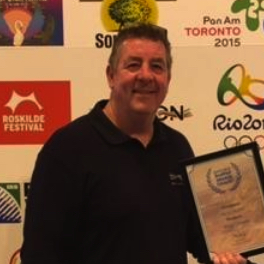 We'd heard good things about this conference so we thought we would just give it a go... we're very pleased we did and we're definitely going to attend the show next year
Gordon Bolton Managing Director, Bleep, UK