TheStadiumBusiness Design & Development Summit 2015 is delighted to confirm that Serie A giants AS Roma will be present in London this October.
The 52,500 seat modern colosseum – which expands to 60,000 for large, international events – will become one of the world's most state-of-the-art football stadiums when it opens.
With a focus on both intimacy and "home pitch advantage", the design integrates one of international football's most tightly organised seating bowls with world-class amenities and technology to rival the best new stadiums in all of professional sports.
Meet the Project…
Eric Solem, Director of Ticket Sales & CRM for Stadio della Roma, is delighted to join #TDS15: "I always have such a fantastic time at TheStadiumBusiness events. It's a great opportunity for us to inform the project and meet other projects and even potential suppliers."
"We're coming to a really important stage in our project, so it is really vital that we attend #TDS15 to stay on top of the latest trends and inform the project as best as we can".
"I look forward to seeing you in London!"
As CEO of Stadio della Roma, Mark Pannes is leading the 'most elite group of specialists ever assembled to build a stadium'. And what's more, he insists the team are only just getting started…
"AS Roma has been trying to build a new stadium to play in since 1939 – so there have been a range of challenges! Truth be told, however, the issues we have faced in this project have forced us to be very creative and very strategic in our approach. The quality of the design and our close collaboration with the Comune di Roma reflect that."
Mr Pannes recalls his most pleasing aspect of the project so far: "Two things – first, we have the opportunity to build the next most important building in the most built-upon place in the history of the world. That's very cool and means that all aspects have to meet historic standards. Secondly, our fans' enthusiasm for the project. They understand how transformative it will be for their club and their city."
Considering Stadio della Roma's location, Rome is really sending out a message to the rest of Italy. "Given its marquee location at the gateway of the city to/from Fiumicino airport, this is a hugely significant project for Rome, for Italy, indeed for Southern Europe. A dynamic project of this scope and scale will be a catalyst for the entire region. The message it will send is clear – Rome is open for business."
Want to meet the Stadio della Roma project team? Join us at TheStadiumBusiness Design & Development Summit 2015 in London (20-21 October).
Any questions? Ask us here.
Ready to book? Registrations here.
What are people saying?
Thank you for a great conference, which gave us several potential suppliers for our new stadium
Janus Khyl Director, FC Helsingor
Everyone is so generous with their insights and knowledge.
Kirsten Lees Partner, Grimshaw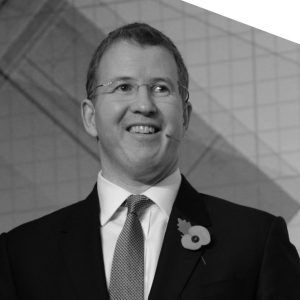 You get people from all over the world; architects from Brazil or the states, owners from clubs in Europe and design experts and project teams... and it's absolutely fantastic
Daniel Gidney Chief Executive, Lancashire County Cricket Club, UK
My colleague and I agreed it was one of the slickest, most professional events we have ever attended, well done to you and your team.
Jason Maher Director, Condy Lofthouse Architects
A fantastic couple of days. wonderfully organised. Slick and professional. A week later, people are still saying how good it was.
Patrick Donoghue Sales Director, Ferco Seating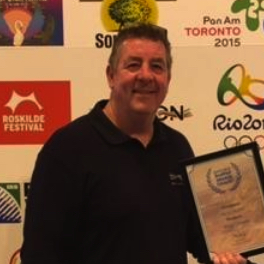 We'd heard good things about this conference so we thought we would just give it a go... we're very pleased we did and we're definitely going to attend the show next year
Gordon Bolton Managing Director, Bleep, UK