For the first time ever, TheStadiumBusiness Design & Development Summit 2015 is bringing SME* Projects together for our new conference track dedicated to community, training and smaller sports facility projects.
We caught up with three of our SME Project delegations to gain an insight into their challenges and expectations ahead of TheStadiumBusiness Design & Development Summit 2015:
– Leicester Community Arena: An impressive £4.5m project located by the famous Grand Union Canal.
– Barrow AFC: Located in the North-West of England, Holker Street is undergoing a £12m revamp.
– Crusaders FC: The title winning Belfast outfit push ahead with their 4,000 capacity stadium expansion.
1. What's the biggest challenge you've faced so far with the project?
Kevin Routledge, Club Director at Leicester Community Arena: For us, the major challenge was trying to integrate the project with the local public, planning authorities and environment agencies. In particular, being located by a canal has made the project significantly harder.
Steven Casson, Commercial Director at Barrow AFC: The biggest challenge for us is coming up with solutions for what we want, and what is actually viable. Having an American background was also challenging due to the local council and the public having a genuine impact on the project's progress. Therefore, ensuring both these factors were taken into consideration was important.
Mark Langhammer, Director at Crusaders FC: Being a semi-pro club, naturally we have encountered financial difficulties over the years, however, we have recovered and are debt free for the first time, which we are very proud about. The major issue we are currently facing is being dependent on a grant from the Northern Irish government. Our project bid is very strong, so we are confident we will get the grant needed. However, the problem is that it may not be approved within our timescale and this poses a major problem for us.
2. Why are you attending TheStadiumBusiness Design & Development Summit?
KR: We have gained a tremendous amount of experience from this project and have overcome some really difficult challenges along the way. It'll be interesting to find out how others have tackled their issues subsequently helping us go forward ourselves.
SC: We're fundamentally hoping to get more ideas. We love interacting with other clubs and it's always a learning experience. Discussing ideas is really helpful as it enables us to take elements from a variety of projects and alter certain aspects to benefit our own project.
ML: I'm attending the Summit this year because it'll be interesting to see how other stadium projects are doing, in particular smaller stadia. The Summit is really helpful in fact the last time we came to this event we learnt some extremely beneficial and financially important ideas for us here at Crusaders.
3. What are you most looking forward to?
KR: Discussing what others have learnt. Everyone within the industry is keen to deliver projects to budget and schedule. Therefore learning from similar projects will only benefit us in the long run.
SC: I'm really looking forward to networking. It's a terrific opportunity to meet like-minded people within the industry going through similar challenges. This will enable us to generate ideas and help us with our own project here at Barrow AFC. Fundamentally, businesses come up with new ideas every day, but getting them in front of customers and to market can be a real challenge, so discussing these challenges will be a real help.
ML: For us, we're most looking forward to hearing what other stadium projects are doing, being able to network and discuss relevant ideas. This is absolutely priceless to our own project and will definitely help us moving forward.
Want to meet these projects and over 65 others? Join them at TheStadiumBusiness Design & Development Summit 2015 in London (20-21 October).
Any questions? Ask us here.
Ready to book? Registrations here.
What are people saying?
Thank you for a great conference, which gave us several potential suppliers for our new stadium
Janus Khyl Director, FC Helsingor
Everyone is so generous with their insights and knowledge.
Kirsten Lees Partner, Grimshaw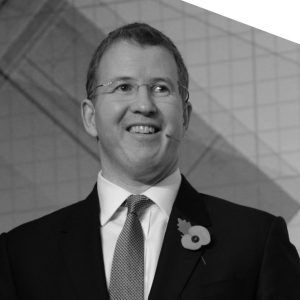 You get people from all over the world; architects from Brazil or the states, owners from clubs in Europe and design experts and project teams... and it's absolutely fantastic
Daniel Gidney Chief Executive, Lancashire County Cricket Club, UK
My colleague and I agreed it was one of the slickest, most professional events we have ever attended, well done to you and your team.
Jason Maher Director, Condy Lofthouse Architects
A fantastic couple of days. wonderfully organised. Slick and professional. A week later, people are still saying how good it was.
Patrick Donoghue Sales Director, Ferco Seating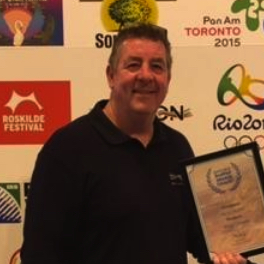 We'd heard good things about this conference so we thought we would just give it a go... we're very pleased we did and we're definitely going to attend the show next year
Gordon Bolton Managing Director, Bleep, UK