About the Awards
TheStadiumBusiness Design & Development Awards were launched to recognise leadership, innovation and achievement in the design, development, construction and refurbishment of major sports venue facilities globally. 2018 Winners were announced during TheStadiumBusiness Design & Development Summit 2018 (13-14 Nov, London) – the world's leading gathering of project teams delivering next generation stadia.
Since 2010, TheStadiumBusiness has presented awards to the most successful venues around the world, through the internationally-acclaimed TheStadiumBusiness Awards – the first industry awards for the stadium sector, by the stadium sector.
TheStadiumBusiness awards team thanks the industry for its input in compiling and collating these shortlists.
TheStadiumBusiness Design & Development Awards 2019 will be held on the 26th November 2019.
Timeline
2018 Winners
Judges
2017 Winners
Timeline
• 5 August 2019 – Nominations Open
• 6 September 2019 – Nominations Close
• 13 September 2019 – Shortlists Announced
• 26 November 2019 – Winners Announced
DOWNLOAD 2018 WINNERS BROCHURE
Proudly presenting our 2018 Winners:
INDUSTRY PARTNER AWARD
The #TDA18 Industry Partner Award goes to BaAM Productions.
Awarded to the architect, design firm, engineer, or consultant that has provided consistently outstanding service to stadium design and delivery. Our 2018 shortlisted entries:
BaAM Productions
MolcaWorld
Movement Strategies
KSS
Populous
Vanguardia
INNOVATION AWARD
The #TDA18 Innovation Award goes to the Organics Dehydrator at Melbourne Cricket Ground, Australia.
Awarded to the organisation that has demonstrated genuine, industry-changing innovation. Consideration is given to step change improvements in the following areas: Sustainability; Materials Utilisation; Ease of Application; Speed of Construction; or Cost Savings. Our 2018 shortlisted entries:
MSOP Temporary Golf Stadium, Las Vegas, USA
Organics Dehydrator at Melbourne Cricket Ground, Australia
Daily's Place at TIAA Bank Field, Jacksonville, USA
Rebranding of Cuitat de Valencia, Levante UD, Spain
Heineken Rooftop Club at Audi Field, Washington DC, USA
On-site Hilton Garden Inn at Emirates Old Trafford, Manchester, UK
Pinnacle NDC for Sporting KC, Kansas City, USA
INTERIOR AND FIT-OUT
The #TDA18 Interior and Fit-out Award goes to the Sensory Room at Vicarage Road, Watford FC, UK.
Recognising the interior, hospitality, fan zone, concourse or makeover project that sets a new industry standard for interior design and fit-out in major sports venues. Our 2018 shortlisted entries:
IdentoGO by IDEMIA Green Room at Levi's Stadium, Santa Clara, CA, USA
Directors Club at Villa Park, Birmingham, UK
LA Clippers Club at STAPLES Center, Los Angeles, USA
Liverpool Collection Lounge at Echo Arena, Liverpool, UK
Club Wembley Experience Upgrades at Wembley Stadium, London, UK
Sensory Room at Vicarage Road, Watford FC, UK
PROJECT OF THE YEAR
The #TDA18 Interior and Fit-out Award goes to Optus Stadium, Perth, Australia.
For a completed new-build – or expansion, modernisation or major capital enhancement project of an existing venue – that has delivered on all its goals and more. Projects must have been completed between 1 Jan 2017 and 1 Sep 2018. Our 2018 shortlisted entries:
Fiserv Forum, Milwaukee, USA
Kuala Lumpur Sports City, Malaysia
Optus Stadium, Perth, Australia
Little Caesars Arena, Detroit, USA
Louis Armstrong Stadium, New York, USA
Audi Field, Washington DC, USA
SunTrust Park, Atlanta, USA
Winners were decided by our expert Judging Panel – and were announced at the Awards evening on Wednesday 13 November 2018 at the Hilton Wembley.
DOWNLOAD 2018 WINNERS BROCHURE
Congratulations to all of our 2018 Winners. We wish you every continued success in the future.
JUDGES
Our 2018 expert judging panel:
Kirsten Lees, Partner, Grimshaw

Kirsten brings insight and experience in the development of high-profile sports venues and masterplans. Her work at Wimbledon includes the development of the long-term strategic framework and the redesign of No. 1 Court. Other projects include the new grandstand and masterplan for The Curragh Racecourse and Stadium for Bath with Bath Rugby Club.
 
Shortlisted for AJ Woman Architect of the Year 2014, Kirsten's work is acknowledged for its subtle response to place and unique expressive and material qualities. She has skills in physical planning and urban regeneration with strong focus on the role of the public realm in shaping solutions.
William Mannarelli, Project Manager (NOU Espai), FC Barcelona
William started his career working in the Sports & Entertainment Industry working for the Anschutz Entertainment Group as the Project Manager overseeing the successful completion of the O2 World Berlin in 2008. From there, William served as ICON Venue Group's Vice President responsible for ICON's European operations based in Berlin, Germany. While serving as ICON's European Project Executive, William was responsible for all aspects of ICON's engagements in Hamburg, Bern, Helsinki, Yekaterinburg, Geneva, Lausanne, Seoul, Barcelona, Fribourg and Dubai. Additionally, William  spearheaded ICON's efforts in Rome representing Federazione Italiana Giuoco Calcio (FIGC) in their efforts to secure the UEFA EURO 2016 for Italy. Finally, William was also in charge of consulting projects for the Turkish Basketball Federation (TBF), Palais Omnisports de Paris-Bercy (POPB) and Stadium Spartak in Moscow, Russia. In July 2014, William decided to take on new responsibilities and moved to Barcelona, Spain to work as FC Barcelona's Project Director overseeing the Espai Barça Project.
Mika Sulin, Co-founder, Star Squad, Finland
Mr Mika Sulin's career includes high positions such as General Secretary of Finnish Olympic Committee, General Secretary of IIHF 2012/13 Ice Hockey World Championships, and he has been restructuring Finnish Sports and personally selling worth €9 mil sponsorship. Mr Sulin has successfully sold and marketed several brands and their products in Europe and held key positions in building major product and marketing concepts internationally. Mika has been acting as GM in Nike Nordic, Eastern European countries and been developing Nike Retail, Nike Football. Together with Mr. Harry Harkimo, Mika has developed the Multipurpose Arena concepts worth of 1,3 billion $ in several European cities as well as large international sports world championships plus NHL and cultural events. Mr Sulin established his own advisory company in 2007 due to several request from private investment and venture capitalist companies in order to help them internationalize and global development projects in Sporting goods industries, Sports Marketing, Stadiums & Arenas. Mika also achieved the Lifetime Achievement Award at TheStadiumBusiness Design and Development Summit in Barcelona in 2017.
Matthew Birchall, Partner, Burohappold
Matthew Birchall has experience of advanced engineering analytics and integrated building design. He became involved in longspan lightweight structural design, and upon joining BuroHappold in 2006, his work shifted into the sports sector, leading the engineering team responsible for the design of the London 2012 Olympic Stadium and other extraordinary projects. Matthew's team is currently working for several global sports governing bodies and leading professional clubs, using outcome-driven design to link operational, constructional and commercial opportunities to deliver world-leading performance on and off the field of play.
David Manica, Principal, MANICA Architecture
David believes in stunning design and innovative functionality as the path to successful buildings. 
In his 25 years designing large public assembly facilities, David has forged a vision for some of the world's highest-profile stadium, arena and convention projects totalling over $15bn in construction.
His comprehensive experience spans all phases of project development. He values a collaborative approach to design that successfully solves all of his clients' needs related to aesthetics, program, budget, function and schedule.  David's passionate commitment and dedication to balancing the complicated needs of his clients have earned him lasting relationships with them all.
Kayde Anderson, Marketing Director, Prismview
Kayde Anderson leads the marketing strategy for Samsung's LED video display manufacturing and AV integration division, Prismview. Kayde has spent over 17 years developing new marketing for industry leading companies in enterprise technologies, digital signage, and sports and entertainment marketings. Before joining Prismview, Kayde served as Strategic Marketing Director for Panasonic Enterprise Solutions Company where she developed and implemented the marketing plans and messaging for integrated video display, audio and control solutions. Kayde earned a Master of Business Administration with concentrations in Project Management and Marketing, graduating Summa Cum Laude from Keller Graduate School, Chicago, Illinois. She holds dual Bachelor of Science degrees in Business Administration, Marketing and Advertising from South Dakota State University.
Ian Nuttall, Founder and CEO, TheStadiumBusiness
Ian's working life began in Sports Hospitality Events Management (including Formula One, horse racing and Wimbledon), before pursuing an award-winning career in B2B magazine publishing. He has co-launched and edited numerous business titles, ranging from
energy and industrial processes through to airport design and Intelligent Transportation Systems. He has also founded many of the sports sector's most respected publications and news sources. In addition to his ongoing commitments as a sports business writer and speaker, Ian provides highly-valued, specialist consultancy to the sports and entertainment sectors. Xperiology also owns and organises the industry's much-respected Ticketing Business Forum and publishes TheStadiumBusiness.com and TheTicketingBusiness.com news channels.
PREVIOUS WINNERS
2017 WINNERS
Our 2017 Award Winners were announced on the 28 November in Barcelona, Spain.

A word from our Founder
Ian Nuttall, Founder, TheStadiumBusiness said: "The Awards is about celebrating the professionals involved in the delivery of the next generation of stadia. For the last nine years, we have honoured some of the world's top venues and this year will be no exception.
"Congratulations to everyone who reached the podium. Winners included our industry's leaders, achievers and stand-out venues, who should all be very proud of their achievements."
Winners were decided via online ballot of the stadium industry, with more than 45,000 votes cast from around the world.
What are people saying?
Thank you for a great conference, which gave us several potential suppliers for our new stadium
Janus Khyl Director, FC Helsingor
Everyone is so generous with their insights and knowledge.
Kirsten Lees Partner, Grimshaw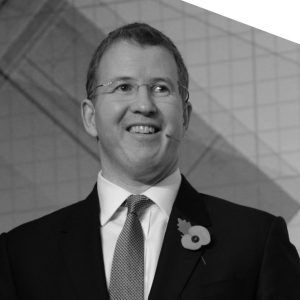 You get people from all over the world; architects from Brazil or the states, owners from clubs in Europe and design experts and project teams... and it's absolutely fantastic
Daniel Gidney Chief Executive, Lancashire County Cricket Club, UK
My colleague and I agreed it was one of the slickest, most professional events we have ever attended, well done to you and your team.
Jason Maher Director, Condy Lofthouse Architects
A fantastic couple of days. wonderfully organised. Slick and professional. A week later, people are still saying how good it was.
Patrick Donoghue Sales Director, Ferco Seating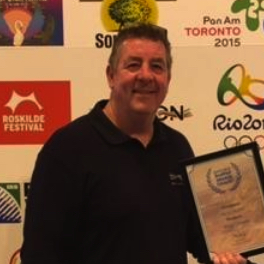 We'd heard good things about this conference so we thought we would just give it a go... we're very pleased we did and we're definitely going to attend the show next year
Gordon Bolton Managing Director, Bleep, UK