Premier League outfit Liverpool FC has reached another historic milestone in the Anfield Stadium expansion just three months ahead of TheStadiumBusiness Design & Development Summit 2015.
Project Director, Tom Doyle, will be present at #TDS15 in London (20-21 October) as we combine a high-level conference, workshops, mini-expo and networking events dedicated to the planning, design and delivery of stadiums, arenas and major sports facilities.
The Project
The completion of the redevelopment of Anfield's Main Stand is one step closer after the 650-tonne roof truss was placed over the iconic stadium.
The giant metal structure was carefully eased into place by two of the country's biggest cranes before being secured by expert workers from Carillion, the club's construction partner.
Lifting the truss is a landmark moment in the ongoing expansion of the Reds' home, which is due to be completed by the start of the 2016-17 season.
Ian Ayre, chief executive officer of Liverpool FC, said: "This is an historic milestone in Anfield's history as the stadium transformation continues to take shape. We embarked on this significant expansion project just seven months ago and lifting the Main Stand's new truss marks another incredible chapter in the club's history.
"We are proud to be able to call Anfield our spiritual home and this is a redevelopment that gives us a fantastic opportunity to ensure that all the rich history and traditions that make this stadium so special can continue for many years to come"
Significant progress has been made on Anfield's redevelopment since the end of the last football season. The existing two-storey building at the back of the Main Stand has been demolished to allow the two structures to be connected and a two-storey podium level constructed to provide supporter access into the new stand.
Liverpool FC announced the redevelopment of Anfield in December 2014 and plans to add around 8,500 seats, taking the Main Stand capacity to over 20,000 and increasing the overall capacity of Anfield to around 54,000.
Want to meet Tom and hear the latest on Liverpool FC's project? Join us at TheStadiumBusiness Design & Development Summit 2015 in London (20-21 October).
Any questions? Ask us here.
Ready to book? Registrations here.
What are people saying?
Thank you for a great conference, which gave us several potential suppliers for our new stadium
Janus Khyl Director, FC Helsingor
Everyone is so generous with their insights and knowledge.
Kirsten Lees Partner, Grimshaw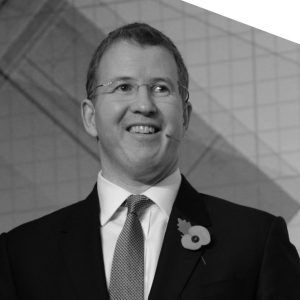 You get people from all over the world; architects from Brazil or the states, owners from clubs in Europe and design experts and project teams... and it's absolutely fantastic
Daniel Gidney Chief Executive, Lancashire County Cricket Club, UK
My colleague and I agreed it was one of the slickest, most professional events we have ever attended, well done to you and your team.
Jason Maher Director, Condy Lofthouse Architects
A fantastic couple of days. wonderfully organised. Slick and professional. A week later, people are still saying how good it was.
Patrick Donoghue Sales Director, Ferco Seating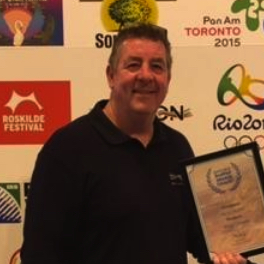 We'd heard good things about this conference so we thought we would just give it a go... we're very pleased we did and we're definitely going to attend the show next year
Gordon Bolton Managing Director, Bleep, UK