William Mannarelli, Project Manager Nou Espai Barça is "looking forward to TheStadiumBusiness Design & Development Summit 2015" in London later this year.
FC Barcelona's Nou Espai Barça project goes well beyond the modernisation and reconstruction of the Camp Nou. In addition to increasing the capacity of the current stadium to 105,000 and completely remodeling the current structure of the Camp Nou, the Espai Barça project entails building a new Palau Blaugrana with a capacity of 12,000, an additional court with a capacity of 2,000, an ice rink, a new social area, a new commercial area, revamped Club offices, La Masía and an additional 5,000 parking spaces.
Ahead of the Summit in London this October, Mr Mannarelli took time out of his busy schedule to catch up with us.
"I'm really looking forward to #TDS15 in London later this year. It gives us a great opportunity to update the global sports industry on the status of our Espai Barça project. It's also the perfect time for us to catch up with old friends and make new contacts who can help us with our project."
Never before have we seen a modernisation project of this scale or cost. The project to remodel the Camp Nou will cost no more than €400 million and the cost of the entire project is estimated to be €600 million.
For those of you that missed TheStadiumBusiness Summit 2015 in Barcelona this June, Mr Mannarelli gave us an insightful update into the project so far. In fact, it was the one year anniversary of the project masterplan.
"So far, we have: ensured the program fits within our €600m budget, developed precise budgets for each area of the project, developed a construction schedule and reduced the risks and unknowns during all phases of the project," he explained.
A lot can happen in just four months, and Bill will be on hand to update us on the status of the project this October.
Want to meet the Nou Espai Barça project team and other global projects in London this October? Join us at TheStadiumBusiness Design & Development Summit 2015.
Any questions? Ask us here.
Ready to book? Register here.
What are people saying?
Thank you for a great conference, which gave us several potential suppliers for our new stadium
Janus Khyl Director, FC Helsingor
Everyone is so generous with their insights and knowledge.
Kirsten Lees Partner, Grimshaw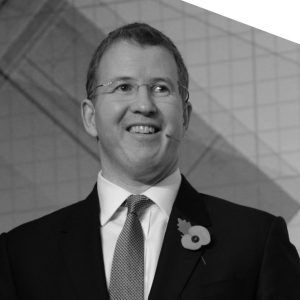 You get people from all over the world; architects from Brazil or the states, owners from clubs in Europe and design experts and project teams... and it's absolutely fantastic
Daniel Gidney Chief Executive, Lancashire County Cricket Club, UK
My colleague and I agreed it was one of the slickest, most professional events we have ever attended, well done to you and your team.
Jason Maher Director, Condy Lofthouse Architects
A fantastic couple of days. wonderfully organised. Slick and professional. A week later, people are still saying how good it was.
Patrick Donoghue Sales Director, Ferco Seating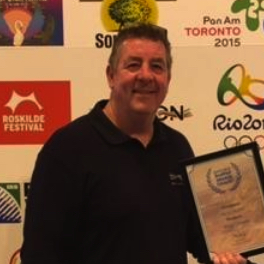 We'd heard good things about this conference so we thought we would just give it a go... we're very pleased we did and we're definitely going to attend the show next year
Gordon Bolton Managing Director, Bleep, UK