The last time we spoke to Mark Donnelly in 2013 he had only recently left his post as the Chief Financial Officer at the FA to take over as Chief Operating Officer at Queens Park Rangers FC. One of the biggest challenges he faced in the new role was to deliver a new training ground and stadium for the club. 3 years on, we caught up with him to see what progress has been made.
Firstly, you seem to have made some real progress on delivering the new Training Ground?
Yes, we now have an agreement with Ealing council to deliver a new first team, academy and community football facility at Warren Farm.  The area is currently playing fields and open space, and the council were looking for a commercial partner to help redevelop it.
Although we now have planning consent, we still have a couple of ongoing issues to overcome which we are hoping to resolve shortly, and once they are resolved we can get on site and get the work underway – and we are looking at a timeframe of around 18 months to complete the whole project.
And what about the stadium – can you update us on the club's plans for a new stadium as part of the wider Old Oak and Park Royal Development?
We are still committed to funding and building a new stadium in West London but at this stage I can't say a huge amount about it, other than that we continue to work hard towards our aim. Old Oak is a huge and complicated development and is subject to wider decisions made by the Old Oak and Park Royal Development Corporation. We continue to work with them and the local authority to work on the masterplan for that area, and we still hope that will include a new stadium for Queens Park Rangers.
Can you give us some detail about your proposals?
Realistically we are now looking at a stadium with a capacity of 30-35,000 as being a sensible figure, and it also has to be at the heart of the community and must include not only first-class football facilities, but also incorporate facilities for wider community use.
I think it's also very important, and this is true nowadays for any stadium, that we make sure that the stadium can be fully utilised not only on match days but on non-match days too. We've seen some really interesting examples where stadiums are being used for education, health, and with partnerships with other local interests all incorporated into the stadium building, and that is the model that we would look to follow.
Have you appointed architects?
We have been working with a professional team on both the new training ground and the wider stadium project, including Populous as architects and Buro Happold on the engineering side. For the stadium we also have a number of other partners including Stadium Capital Developments, Farrells, CZWG, Savills, Anthony Green & Spencer and Arcadis who all bring expertise in these kinds of developments.
Do you have an idea of projected costs for both the training ground and stadium projects?
For the training ground we have a budget of around £15 million. For the stadium it's really still too early to put a figure on it. We have a range of figures we are looking at but until we work through some of the wider site issues with the site it's too premature to confirm anything.
And how will the two projects be funded?

For the Training ground we are talking to potential partners at the moment and we also have a group of shareholders who continue to fund the club. The stadium will require a different magnitude of investment and we have made it clear that we would need to bring in some enabling development and some residential in or around Old Oak to help fund the stadium project.
Building a new stadium and training ground in London must be a massive challenge. What are the major obstacles that have to be overcome for the stadium to become a reality?
Finding a suitable site! That's by far the biggest one. I think if you look at every London club who have wanted to build, that been the biggest hurdle they have had to overcome. That and getting everything else to fall into place in terms of ownership and the economics. The financial reality of acquiring land in London and then getting the political support to address some of the planning issues and move things forward is a real challenge.
We don't underestimate the challenge to try and bring a new stadium to reality, but if you look at other London Clubs it has taken a considerable length of time from inception to delivering a project. So we have to be realistic about the ongoing challenges that we need to overcome.
Which other stadiums have you been looking at for inspiration?
We have looked at a lot of stadia both in the UK and Europe, and we are constantly talking to architects and professionals about what the latest developments and trends are within the industry. There are a lot of very good stadia that are incorporating community use, Brentford have some great plans for their new stadium and the new Community Stadium in York is integrating housing, education as well as recreation and leisure.
There are other multi-purpose stadiums in Europe that combine leisure with retail and other uses, so there are a whole host of stadia out there that have given us a good idea of the type of design we want and what other uses we want to incorporate. We have also talked to our fans about the type of design they want and the type of football stadium they want, and it's up to us to listen to them and then bring in other uses, because first and foremost it will be a football stadium for the supporters, underpinned by the community aspects within it.
Find out more on the Warren Farm development and meet the project team on site in Manchester (31 Oct-2 Nov). Book your place here.
What are people saying?
Thank you for a great conference, which gave us several potential suppliers for our new stadium
Janus Khyl Director, FC Helsingor
Everyone is so generous with their insights and knowledge.
Kirsten Lees Partner, Grimshaw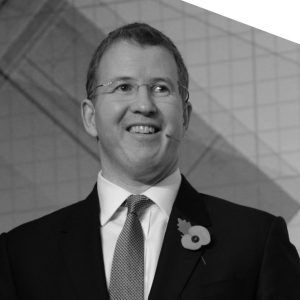 You get people from all over the world; architects from Brazil or the states, owners from clubs in Europe and design experts and project teams... and it's absolutely fantastic
Daniel Gidney Chief Executive, Lancashire County Cricket Club, UK
My colleague and I agreed it was one of the slickest, most professional events we have ever attended, well done to you and your team.
Jason Maher Director, Condy Lofthouse Architects
A fantastic couple of days. wonderfully organised. Slick and professional. A week later, people are still saying how good it was.
Patrick Donoghue Sales Director, Ferco Seating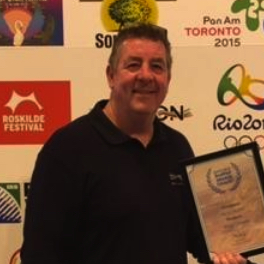 We'd heard good things about this conference so we thought we would just give it a go... we're very pleased we did and we're definitely going to attend the show next year
Gordon Bolton Managing Director, Bleep, UK