The Summit is a high-level networking and knowledge exchange meeting designed to address the specific needs of all executives engaged in the development and delivery of next generation sports and entertainment venues. We have a total focus on quality. This means quality attendance, quality content and quality connections.
Our proven formula (Compact Footprint x Quality Content = Maximum Knowledge Transfer) remains the most effective way to gain business in this sector.
Ingredients to Success
The Summit is a business networking event with a total focus on quality. That means quality attendance, quality content and quality connections. It is NOT a trade show but instead a Networking Event. We have developed a format to maximise connections over two days (and two nights).
The key elements to fostering learning and connections include:
THE CONFERENCE – 50+ expert industry speakers covering the topics you need to hear about, across multiple stages with dedicated tracks around Technology, Innovation and Transformation in design and development;
THE MARKETPLACE – Our dedicated networking area – where all refreshments and lunches are served – is ringed by a curated, mini-expo of 25-30 suppliers on 'demo-pods' showcasing the latest innovations and solutions;
REVENUE & OPERATIONS – For 2021, the Design & Development Summit is co-hosted with our Business summit – offering a bigger, more diverse audience with specialist speakers and content on Revenue, Operations and Fan Engagement;
TICKETING, DATA & CRM – TheTicketingBusiness Forum 2022, with another 500+ delegates/50+ speakers at the forefront of fan engagement, ticketing, loyalty, data, CRM and digital marketing will be hosted at the same venue on 7-8 July;
LISTEN HERE. BE THERE – Two places at once? Tune in to chosen conference tracks (in different parts of the Summit), whilst networking in another;
SITE VISITS & STADIUM TOURS – We only 'talk the talk', but we also 'walk the walk' with site visits and expert stadium tours as part of the programme;
NETWORKING & INTROS – Someone you want to meet? A venue you'd love to learn from? Let us know and we'll do our best to make the introduction.
And, as always, the Summit retains its 'family vibe' – bringing together old friends with new faces to the fold. Want to join us? Questions? Email us here
---
Networking & New Product Demos
Alongside the international conference programme, TheStadiumBusiness Design & Development Summit incorporates a virtual mini-exhibition of specially-selected suppliers – which we call 'The Marketplace'.
The Marketplace is dedicated to all the latest innovations and solutions to the stadium design and delivery challenges. Each year we invite 25-30 specialist suppliers to showcase what they can do to help your project's success.
Featuring product demonstrations, lots of interaction and open debate, The Marketplace really is the place to grow your business!
If you are interested in showcasing your product or service offering, then get in touch.
For all exhibitor enquiries, email us here.
What are people saying?
The Summit has again proven thought provoking, together with being an excellent networking event.
Craig Flindall Chief Operating Officer, Warwickshire CCC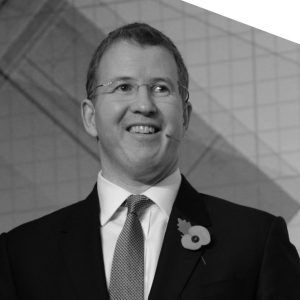 You get people from all over the world; architects from Brazil or the states, owners from clubs in Europe and design experts and project teams... and it's absolutely fantastic
Daniel Gidney Chief Executive, Lancashire County Cricket Club, UK
A fantastic couple of days. wonderfully organised. Slick and professional. A week later, people are still saying how good it was.
Patrick Donoghue Sales Director, Ferco Seating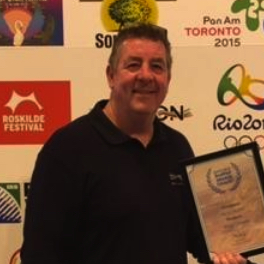 We'd heard good things about this conference so we thought we would just give it a go... we're very pleased we did and we're definitely going to attend the show next year
Gordon Bolton Managing Director, Bleep, UK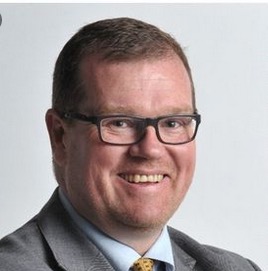 Very varied. Thanks for the opportunity to showcase the Aberdeen FC project.
Rob Wicks Commercial Director, Aberdeen FC
Everyone is so generous with their insights and knowledge.
Kirsten Lees Partner, Grimshaw